Hello, fellow virtual reality enthusiasts! I get asked many questions about VR, so I thought I'd tackle some of the most frequent ones. It can all seem a little overwhelming for newcomers, and I know some people have avoided virtual reality porn for that very reason. But I'm here to tell you that it doesn't have to be that way. Anyone can get into it, regardless of budget (a concern many people understandably have). Let me put your mind at ease.
What Do I Need to Get Started?
First, start with the essentials:
VR headset

: The most obvious, of course. I'll get into specifics a little later.

Fast internet connection

: Whether you decide to stream or download, you need a stable connection. Without it, you're either going to experience long download times or frequent buffering. I recommend nothing lower than 25 Mbps.

A porn membership

: This is an obvious one, too, though you can check out some

VR Tube Sites 

for free. Just know that you're usually only getting short, low-quality clips (unless they offer a premium membership). Still, they're a good way to sample different types of scenes.

Lube and tissues

: I think this one is self-explanatory.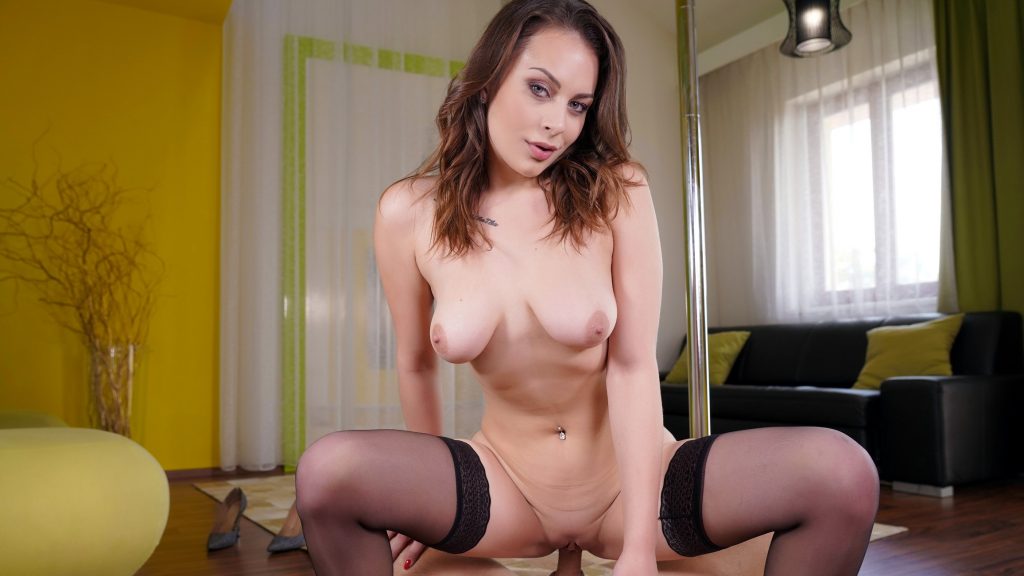 Which Headset Should I Use?
There are dozens of headsets to choose from and they all have pros and cons. I've already reviewed some of the best VR devices, so start with those. Ultimately, it depends on your budget and what you want out of your experience. 
Looking for something powerful enough to stream and download 4K videos without costing a fortune? You'll want the Oculus Go. If money is no issue and you want something that's also great for gaming and plays videos up to 8K, try the HTC Vive. The setup for each is different, so follow the instructions in my reviews if you're having trouble. If you'd like to know my personal favorites, check out my pics for the five top VR headsets.
How Do I Stream Virtual Porn?
Most headsets have a built-in web browser, so all you need to do is visit the site of your choice and hit play. The other option is to use a free streaming app, like Deo VR. It's incredibly easy to use and makes streaming a piece of cake. DeoVR is available through most digital store platforms like Steam, Apple and Google.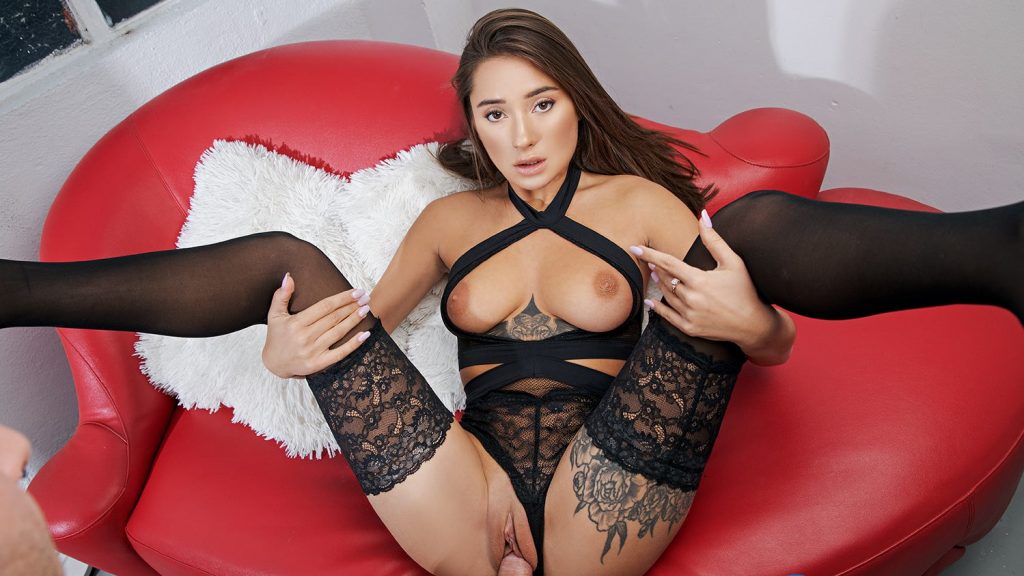 How Do I Download VR Videos?
Visit any site using your device's browser and download your video of choice. It should automatically go into the Videos folder on your headset. But the process can sometimes be slow, so your other option is to save the movie to your PC and drag and drop it to your headset. 
You're also going to want to pay attention to the files available for download. Most sites have specific ones for each headset. For example, a download for the Gear VR will likely only go up to 1080p or 4K because it requires the use of a smartphone, so you're limited by the phone's power. But if you're using a dedicated headset, like the Oculus Quest, they'll offer 5K (or higher) downloads, because it can handle that additional processing requirement.
Can I Make My Headset More Comfortable?
Absolutely! I've already written a blog on maximizing your VR comfort level, so check that out. Head-strap mods, elastic bands and cushioned face pads are convenient, easy to install and affordable.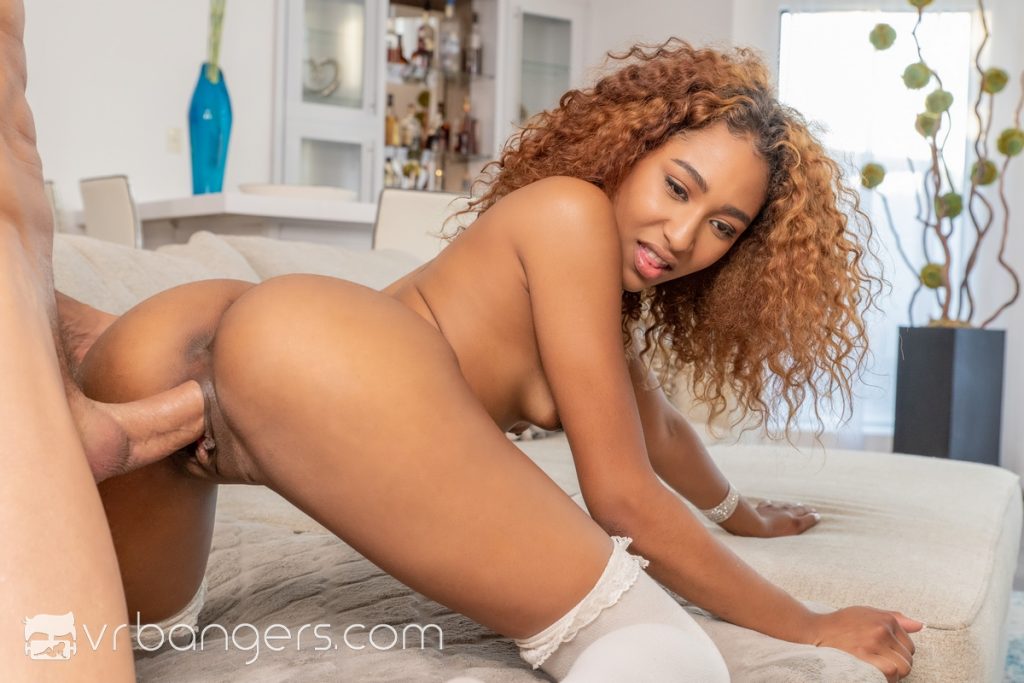 Can I Watch VR Porn on a PSVR?
It's not as simple as on other devices, but it's not impossible, either. The easiest way is to follow my steps:
Download a video

Transfer the video to a USB device

Plug the USB into your PS4 console

Launch the console's media player (must be updated to version 2.5)

Tap Options on your controller and select VR Mode

Pick a video, hit play and you're in!
I'm also hoping that with the new PS5 on the horizon, Sony will release an updated headset that improves upon the original. For now, you can get a more in-depth explanation in my blog on how to watch virtual porn on a Playstation.
Which Sites Should I Join?
This is the fun part and there's something for everyone. If you're new and unsure where to start, I recommend picking something from my list of Top VR Porn Sites. You can't go wrong with any in the top five. They're big sites offering hundreds of 5K and 6K videos and they're always shooting new ones.
If you're looking for a more specific niche, I've also reviewed one of the biggest names in BDSM, Kink VR. Dominating a girl or submitting to a Mistress in virtual reality is sure to satisfy the darkest corners of your mind. If trans porn is more your vibe, check out Grooby VR, the leaders in the category.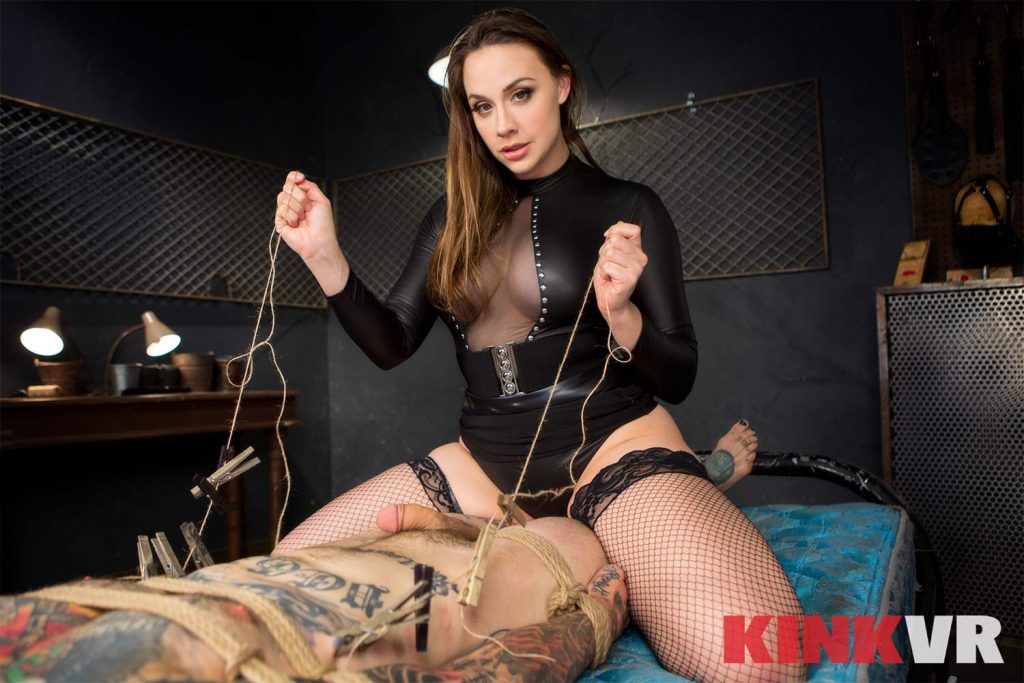 Check Out More VR Resources
I hope I've answered at least some of your questions. VR porn is easily accessible to everyone, even if you're not tech-savvy. Once you've figured everything out and set yourself up, after that it's like riding a bike. And the good news is that I'm not the only person giving out advice on this topic. VR Bangers is not only a fantastic site but also their how-to guides have easy to follow instructions for every headset. You can also find a ton of useful information online and converse with other enthusiasts in forums and chat rooms. And I'm always here for you too, so shoot me your questions any time.