What makes Japanese VR porn so appealing is you'll see pussies, dicks and the penetration in crisp detail. In Japan, porn is referred to as AV – which stands for "adult video" – and they tend to censor the performers' pubic areas normally with a blurry mosaic effect. It's hard for me to choose just one site with the best Japanese VR porn. So, here are a few places to find virtual reality porn from the Land of the Rising Sun.
JVR Porn – The Home of Japanese VR Porn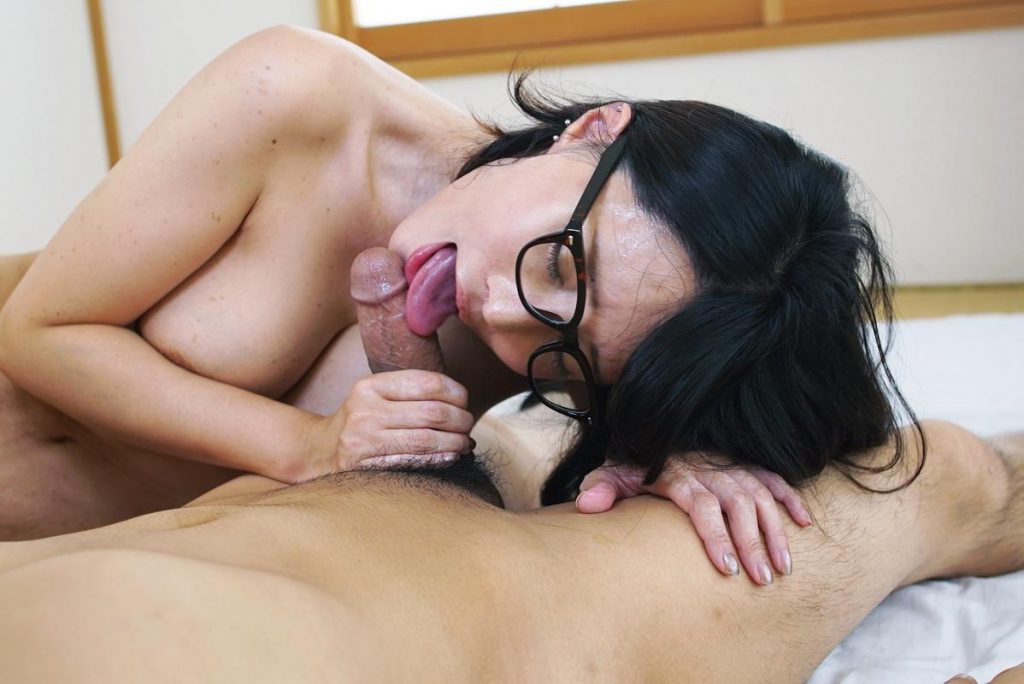 I haven't had a chance to do a formal review of this one yet, but here's a quick look at what JVR Porn has. They offer 80+ scenes compatible with your smartphone, Gear VR, Playstation, Vive, Oculus and Daydream, with handy user guides for each. The 180° action is captured in 4K for a truly immersive experience and you're getting 100% uncensored VR JAV.
Often there aren't any English subtitles. However, my fave JAV big tits VR scene "Private Teacher, Private Time, Part 1" has them – not that there's a lot of dialogue. You're all alone with a gorgeous teacher who looks a bit nerdy with her dark-rimmed glasses, but she knows that the best way to get your attention is to get a little dirty. So she sits on your crotch and masturbates . Talk about learning a lesson the (rock) hard way!
VR Bangers – Quality JAV VR Porn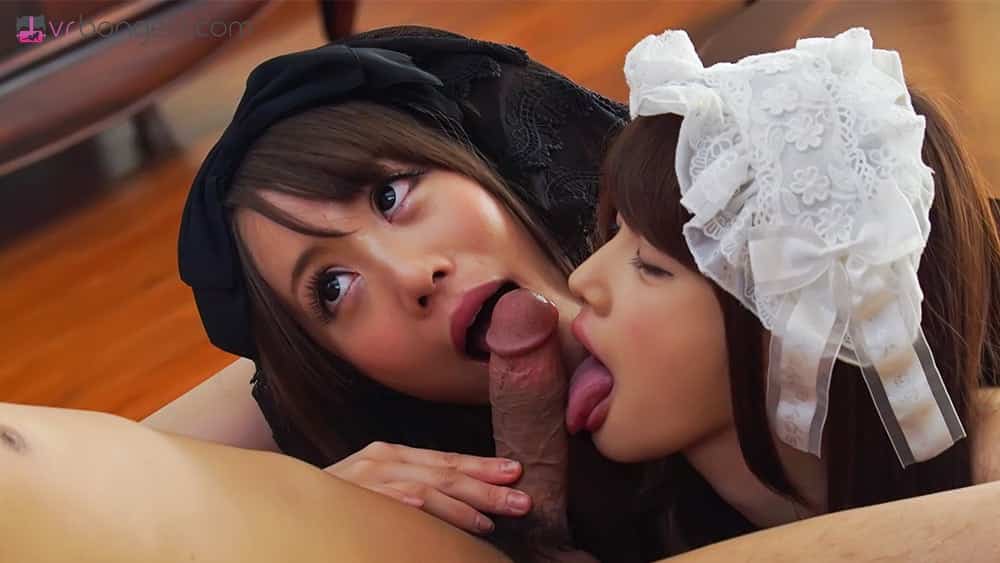 VR Bangers has diverse virtual reality porn covering a variety of niches. It works on Playstation VR, Gear VR, Oculus and Vive plus smartphones. When it comes to their Japanese category, they offer more than 15 scenes. Some of them don't necessarily have a true JAV porn VR style – they're just regular hardcore scenes with Japanse pornstars, while others have that authentic AV vibe. They aren't censored, but they are in Japanese (no subtitles). 
A good example is "My Geisha Dolls," which is best described as Japanese VR porn cosplay. Its two beauties, Mashiro Airi and Suzumiya Kotone, appear in the Gothic attire. But their lacy dresses with full skirts and crinolines soon come off to reveal their slim naked bodies. Then you're treated to incredible JAV VR sex as they take turns sucking and riding your cock.
VRPorn.com – Indie VR Porns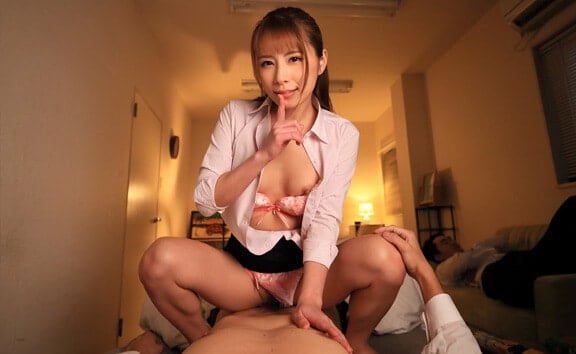 VRPorn.com offers a treasure trove of VR Japanese porn with 265+ scenes (many coming from smaller studios), some censored, but most not. Whether you're looking for a cute sexy Japanese schoolgirl, office sex or a horny Japanese maid, you'll easily find it. My favorite video involves a cheating wife who has sex with you while her husband is asleep nearby – it's aptly titled "Be Quiet or We'll Be Caught!"
All of their content, not just their JAV VR porn, is compiled from a number of sites, so the quality and compatibility can vary, but with sources like VR Hush you shouldn't be disappointed with what you'll find. And even though you can buy some of the videos on an individual basis, their membership plans are reasonably priced, so it makes a lot more sense to sign up for unlimited access!
What's Your Fav JAV VR Site?
If you have a favorite site with Japanese porn VR scenes, feel free to email me and let me know about them. I'd love to expand my repertoire and let others know about them, too!