Seeking the Best Free VR Porn Tube Sites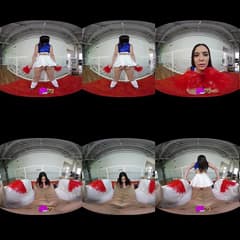 I just love a good tube site, but then again who doesn't? Think about it, you get unlimited access to hundreds, if not thousands, of XXX scenes right at your fingertips, with no strings attached and no credit card required. The tube sites on this list either have 100% free content (yes, you read that correctly), or have compiled enough clips that they warrant having their own category. So if you're looking for some of the best free VR porn sites, you're in the right place.
The popularity of virtual porn has been spreading like wildfire since its premiere in late 2014. Now there are dozens of sites that are offering 3D videos in true 180° or 360° with binaural audio and 60 or 90 fps. It's an experience you can't afford to miss out on and one you won't soon forget. This in turn has resulted in the rise of VR tube sites.
Browse a Variety of Porn Niches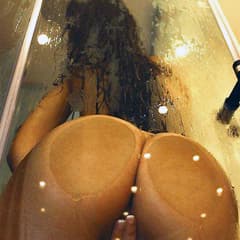 On tube sites you can have your pick of pretty much every porn niche under the sun. Asian girls, Black babes, threesomes, lesbians, solo scenes, blowjobs, Femdom and the list goes on and on. It doesn't matter what you're in the mood for, chances are these tube sites will have it.
VR Porn currently holds the #1 spot on my list of best free VR porn sites. They offer thousands of videos from some of the top sites online including VR Bangers, BaDoink VR and Virtual Real Porn. They've been adding new content ever since they launched and the scenes are compatible with every major device, so whatever you own, you're covered. They also have some VR sex games, where you get to design your own avatar, create the perfect digital companion and virtually fuck her as much as you want. If you're a fan of hentai, they also have cartoon scenes.
In fact, the main reason so many people have been flocking to tube sites as of late is that they offer you the opportunity to quickly access different VR niches. Sometimes the variety and themes on an individual paysite are limited, but these sites compile scenes from across the spectrum that your head will spin trying to decide what to watch first.
Explore the Best Free VR Porn Sites
POVR is another great option for free porn-tube viewing. They've curated scenes from some of the best sites online today and even produce their own original content. Not only do many of the videos stream in 8K, but also their interactive theater mode is one of the coolest ways to stream VR porn on your headset.
XVideos is another top tube site with millions of free videos and virtual reality is part of that collection. Enjoy videos from more high-ranking sites such as Wet VR, VR Hush and Czech VR. Like a lot of similar tube sites, you'll get to enjoy as many free previews as you want and then can choose to sign up for their premium version for full access.
VR Sumo might make you think that the theme is sumo-wrestling (at least that's what I thought at first), but it's not. This is another fantastic tube site with thousands of videos from more top brands such as VR Conk and VR Cosplay X. They also have a theater mode that immerses you in a virtual living room and gives you instant access to the entire collection.
The Pros and Cons of Free Tubes
If you think that getting something for free means there's a catch, you'd be somewhat right. Most VR tube sites don't give you the full-length versions of the scenes. At best, you will get an edited-down version that runs for about five to six minutes and at worst, it can be as short as one minute. They also usually max out at Full HD, even if the full-length version is available in higher quality like 5K or 6K.
But there's an upside to that. Getting free previews is the best way to test the waters. You'll find out what you like and which sites have content tailored to your tastes. It allows you to get a clear picture before spending any money on a porn membership. There's another thing to know about tube sites. A lot of them have premium memberships available. If you decide to buy one, it'll give you access to the entire collection, but instead of only getting clips or trailers, you get access to the full versions.
While everybody loves tube sites mainly because they're free, consider that if paysites aren't being supported, there will be fewer videos available on the tubes. My advice is to check out a little bit of everything and spread the love (and your cash) around.
You Will Still Need a Headset
You will be happy to know that most tube sites have universal headset compatibility. If you have the humble but effective Cardboard goggles, most of the time you will be able to stream the videos directly on your smartphone and then pop your phone into your Cardboard. If you splurged on an Oculus Rift as I did, the setup might involve a few extra steps, but I'm sure you'll agree that it's well worth it for the incomparable visual experience. As for the or the HTC VIVE, every tube site includes formats designed specifically with those headsets in mind.
Try Out Tube Sites Risk-Free
VR tube sites are really a great way to explore the world of virtual reality porn without any risks. Sure, you may not always get the full versions and the quality may not be as high, but it's a fantastic way to see what's out there, especially for newbies. Before you commit to VR porn by buying a costly headset or purchasing a membership, try a tube site first. When and if you are ready to join a paysite, explore the ones I list and make sure to read my review. And for many of the sites, I've secured some incredible discounts.