If you want to watch VR porn without having to pay for it, then check out these tube sites. They've got so much free virtual content that you'll be up to your neck in it in no time! Send me an email if there's something I should know.
VR Tubes
Wanna Watch Free VR Porn?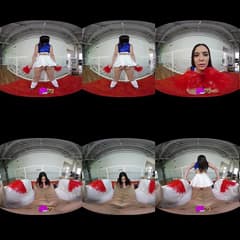 I just love a good tube site, but then again who doesn't? Think about it, you sometimes have unlimited access to literally hundreds if not thousands of XXX scenes right at your fingertips, with no-strings attached and no credit card required. The tube sites on this list either exclusively feature free content (yes, you read that correctly), or are general tube sites that have compiled enough clips that they warrant having their own category.
The popularity of virtual porn has been spreading like wildfire since its premiere in late 2014 and by now there are dozens upon dozens of sites that are offering hundreds of porn videos all shot in true 180° and in some cases 360° with binaural audio. It's an experience you can't afford to miss out on and one that you won't soon forget! This in turn has resulted in the rise of VR tube sites.
Almost Every Niche in Virtual Reality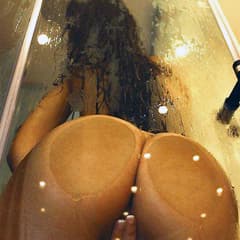 Honestly, it feels like every day is like Christmas when I surf on over to one of these tube sites where I can just have my pick of almost any kind of porn niche I want to see, like on Pornhub VR for instance. What kinds of porn niches are there, you ask? Well, just from off the top of my head there's Asian, black, threesomes, lesbian, solo, gangbang, fetish and the list goes on and on. Doesn't matter what you're in the mood for, chances are these tube sites will have it.
You Still Need a Headset
You will be happy to know that lots of free virtual porn tube sites are built with universal headset compatibility in mind. If you have the humble but effective Cardboard headset, then most times you will be able to stream the videos directly on your smartphone and then pop your phone into your Cardboard. If you splurged on an Oculus Rift like I did, the setup might involve a few extra steps, but I'm sure you'll agree that it's well worth it for the incomparable visual experience you'll receive. As for the Gear VR or the HTC VIVE, every tube site that I can recall includes formats designed specifically with those headsets in mind.
In fact the main reason so many people have been flocking to these sites as of late is because tube sites offer the rare opportunity to be able to quickly access and watch different niches shot in virtual reality. Sometimes the variety of niches and styles on one specific paysite can be rather limited, but tube sites compile scenes from across the different pay sites so that your head will spin when you see all the different niches that have been shot in virtual reality.
Try It Out, It's Free!
It's important to consider that naturally these tube sites won't have the same level of functionality and at times the same level of quality as would a virtual paysite. While everybody loves tube sites primarily because they're free, consider that if paysites aren't being supported, production goes down and the fewer videos you'll find for free on tube sites. My advice is to check out all the tube sites and the paysites and whatever else will tickle your VR fancy.

I don't know whom I love more. The person who invented virtual reality or the person who made it for adults. Actually, I love whomever made VR Porn's free streaming content!

When you think sumo, you probably think of a Japanese man with a whole lot of weight behind him. VR Sumo is a tube site with a whole lot of adult VR that you can stream for free.
Sign Up for Free VR Porn!
I'll send you updates and deals from the best VR tubes.

Pirou VR is a tube site where you'll get to sample virtual porn videos from some of the best VR sites online. From threesomes to taboo sex, dive into these immersive scenes.

Everybody likes to watch adult VR, but not everybody likes having to pay for it. That's why there's tons of free virtual scenes for you to stream on XHamster VR.

Somebody's got to write the folks at XVideosVR a thank-you note for making 100's of VR scenes available for free. It's no-strings-attached, so what are you waiting for?

Interested in sampling VR porn vids from the best sites? VR Porn Jack has you covered with hundreds of scenes, including categories ranging from fetish, teen, MILF and so much more.

If you're looking for a quality tube site where you can watch hardcore virtual porn, SexVR is the place to be. You'll find clips and full-length scenes from a variety of adult studios.

From the hottest cosplay scenes to big-tit pornstars, explore content from some of the top VR porn sites, with 100s of videos covering a wide range of niches.

Laid Hub is a huge tube site with a large collection of free VR porn that will immerse you in a variety of scenes. They also have tons of 2D videos, so it's the best of both worlds.

With adult virtual reality being all the rage, PornFoxVR has been filled to the brim with one eye-popping hardcore 3D scene after another that you can stream for free!

Porn.com is a much visited adult tube site that's gotten even more popular since adding its very own dedicated VR page. Don't miss out on all these free 180° 3D hardcore scenes!