When you hear about someone suffering from motion sickness, it usually happens in a car or a boat. Getting motion sick in VR may not seem like a real-life issue, but it does evoke some real-life symptoms. I've been using virtual reality for a decade now and luckily, I've never been sick from it. But many people watching even the best VR porn complain about getting queasy.
It can get very uncomfortable for some users and even be a little painful depending on your sensitivities. Some people experience VR motion sickness the first time and then it never happens again. For others, it's a persistent problem that ultimately turns them off the tech. Keep reading for tips and tricks on how to deal with it so you can enjoy your VR porn better.
Table of contents
How Do You Get Motion Sick In VR?
In a nutshell, motion sickness is nausea caused by motion. It's normal to feel some motion sickness when traveling on a boat. Have you ever taken on the high seas? Or pretended to be Jack and Rose, arms wide open, on the nose of a cruise ship? The fairytale ends there though because instead of a romantic kiss, you're blowing chunks over the side into the unknown deep.
But with VR, it's a little different. After all, how can you get motion sickness if you're not actually moving? Well, with virtual reality, it's caused when there's a mismatch between your visual system (eyes) and vestibular system (the sensory system that provides a sense of balance and spatial orientation). All of a sudden, your wonderfully intelligent and highly functioning brain is confused.
With your headset on, your visual system is telling you you're moving (especially if you're playing a 6DoF game). And your vestibular system is saying that you're completely still. When this happens, your brain is trying to recoup a sense of stability and in turn, creates dizziness. This spinning can cause nausea, mild to strong headaches, and in extreme cases, vomiting.
Minimize Being Motion Sick In VR
For someone new to virtual reality, I know this sounds like a potentially scary experience. In most cases, though, VR motion sickness can be easily avoided with some simple steps. If you continue to feel unwell when you're fucking your favorite pornstar, you may want to consider getting an eye exam. This could rule out any underlying issues that could be affecting you.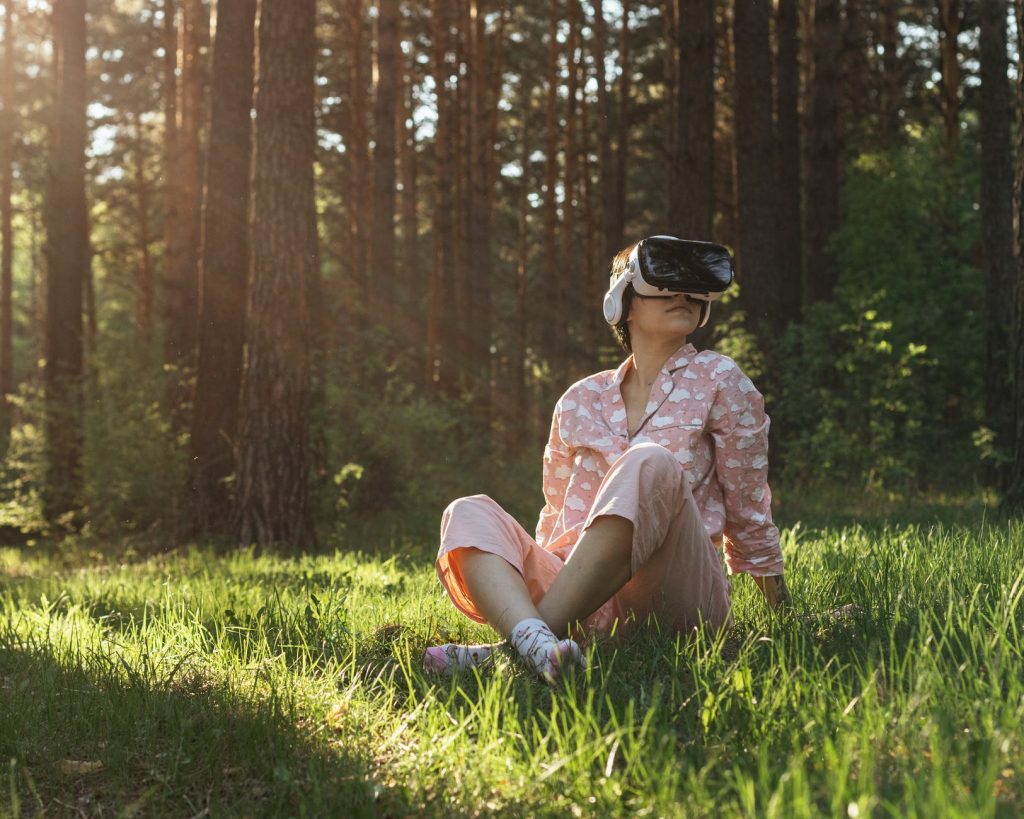 Take a Load Off and Sit Down
Seems simple, right? That's because it is. The majority of VR games offer a seated mode as an accessibility feature. In almost all of the VR porn I've watched, sitting is the preferred position to be in, next to laying down, of course. A sense of physical stability helps reduce this sickness. So if you're sitting down, your body will feel more relaxed than if you are standing up.
Avoid VR When You're Sick or Tired
This should really go without saying, and it's less of a tip and more of a suggestion. If you're feeling unwell prior to popping on your headset, chances are you'll only feel sicker once you're in VR. Virtual reality already skews your senses, so if you're too tired or ill, your maladies will likely worsen. Make sure to rest before starting any lengthy session on sites like VR Bangers.
Munch on Some Ginger Supplements
If you do a quick google search, there's a mounting list of evidence to support ginger as a preventative measure. While I haven't tried it myself, ginger supplements may be used as an aid to ward off VR motion sickness. If you take a small amount before your porn playtime, it might be beneficial, even to people who suffer on the most extreme side of the spectrum.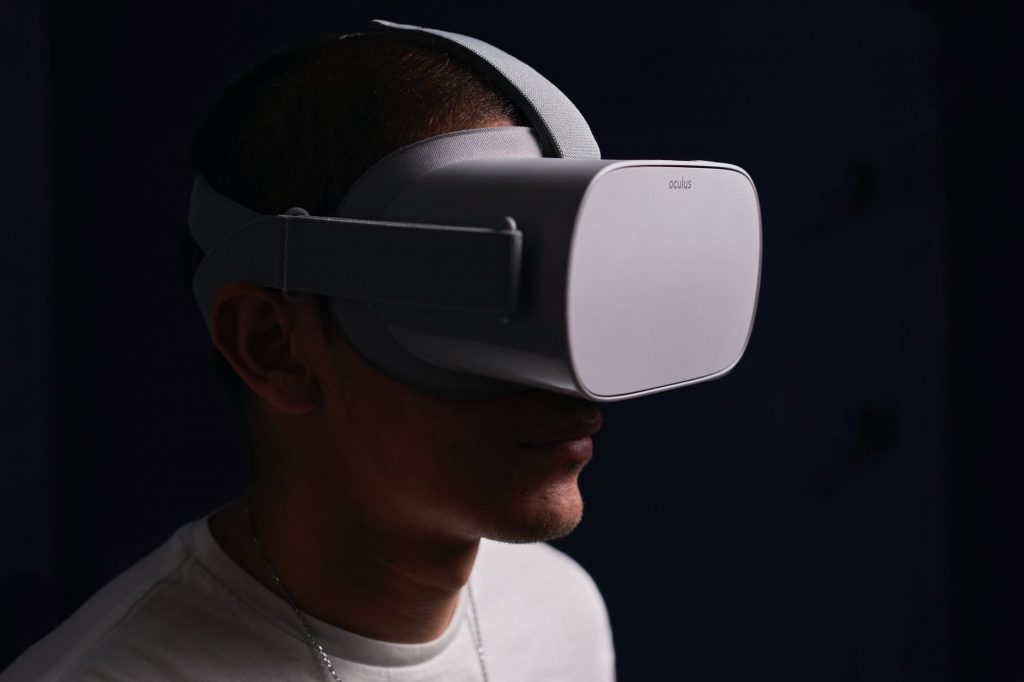 Implement Night Mode on the Quest 2
Considering the millions of Quest 2's that sold in 2021, I'm going to assume you're wearing one at home. Just like your smartphone, there is a feature that eliminates blue light and replaces it with warmer hues. This is easier on your eyes and you'll find yourself straining them less, especially in the evening. There are also blue light lenses available for other headsets.
Ensure Your HMD is Properly Adjusted
Sometimes, the cause of your VR motion sickness is as simple as wearing your headset incorrectly. Every headset sits differently and most have several strap options to choose from. You want to make sure the headset is positioned correctly on your head and that the display is visible and clear. If the positioning is off, it can cause eye strain, which turns into a headache.
Circumvent VR Performance Issues
A low frame/refresh rate is one of the leading causes of motion sickness while using virtual reality. First, ensure your internet connection is stable. Second, verify your ping. If it's too high, you'll likely experience buffering issues. Third, opt for the highest quality content, at least 4K or higher. And finally, if what you're watching keeps glitching, step away and put your HMD down.
Practice Makes Perfect
This is probably as cliche as it gets, but practice makes perfect! Watch a little VR porn every day in short intervals to get your brain (among other parts) ready for longer sessions. VR Bangers produces full-length 8K videos if you need something sexy to work with. Continuous, but moderate, use will allow your body to eventually adjust and avoid VR sickness.
Put VR Motion Sickness in the Past
Have you ever experienced being sick while getting off in VR? Even the thought of it is unpleasant. If so, chances are you were using a phone-powered viewer like Google Cardboard or watching some janky-ass porn. More and more sites are producing 8K quality, which is about as good as it gets for VR smut currently.
Follow my tips and don't let that poor experience discourage you anymore. Take many breaks (and often), make sure to stay hydrated, and most importantly, just have fun. Virtual reality is an early glimpse into our future and soon enough, the tech will be so intuitive that getting VR motion sick will be something that we joke about having when we're old.
Happy fapping!