I remember a time, pre Deo VR, when there were only a few VR headsets available and they were expensive. And if you wanted to stream porn on them, good luck! Streaming wasn't a thing and it was a whole song and dance just to download the videos. But that's a thing of the past, and now not only are headsets more affordable, but streaming is a piece of cake.
There are still some kinks to work out, but one app has been developed to remedy the situation and it's called Deo VR. If you're asking yourself, "Do I need an app to watch VR porn?" the short answer is no, but this app sure makes it easier.
What is Deo VR?
In a nutshell, Deo VR's purpose is to give you optimal VR playback on your device. It's not available for the PSVR though (sorry, Playstation users). You can download it for free via your headset's digital store and enjoy a theatre-like interface. All I had to do was type in the site's URL and all the videos were right there – trailers only though. You'll need to login to get the full versions. And that's all there is to it. They have more information on their official website.
Why is Deo VR a Worthwhile App?
It wasn't created exclusively for adult content, but this is the best app for VR porn. One of the biggest pros is how seamless the streaming is. The lag and buffering issues that are usually present if you try to stream via your headset's browser don't happen nearly as often (or at all). And the quality never suffers either – 5K and 6K videos run effortlessly on the app.
The developers call it the "Swiss Army knife of apps." I had a little chuckle when I read that, but the description is fitting, and the app goes a long way in improving your overall experience. If you've ever experienced VR sickness, there's a good chance the head-tracking was off. Deo VR lets you adjust it, so you can either lower or increase the speed based on what works best for you.
I never felt like I needed to adjust anything else, but if I wanted to, I could mess around with the playback speed, contrast, brightness, hue, saturation and even change the horizontal and vertical offsets, and zoom in and out. My favorite feature is the built-in A/B loop. Let me describe it this way – I was experiencing a POV blowjob and there's a moment when the model was virtually deepthroating my cock. With the A/B loop, I was able to relive that moment without having to rewind the scene.
What VR Site Is Most Compatible?
There are lots of great sites to try out with Deo VR, but my suggestion would be to start with one in the Top VR category. BaDoink VR and Wankz VR are two of my favorites and work well with the app. The streaming was seamless and overall, it looked amazing. If you're looking for Trans VR porn, then VRB Trans runs beautifully on the app too.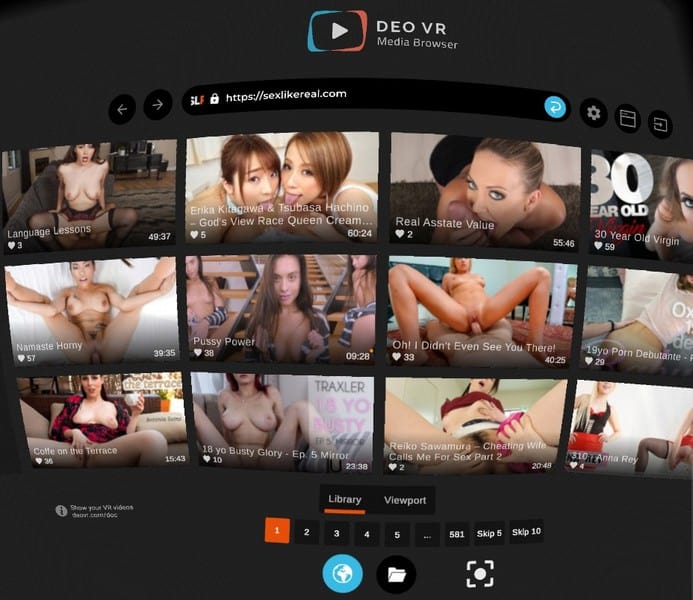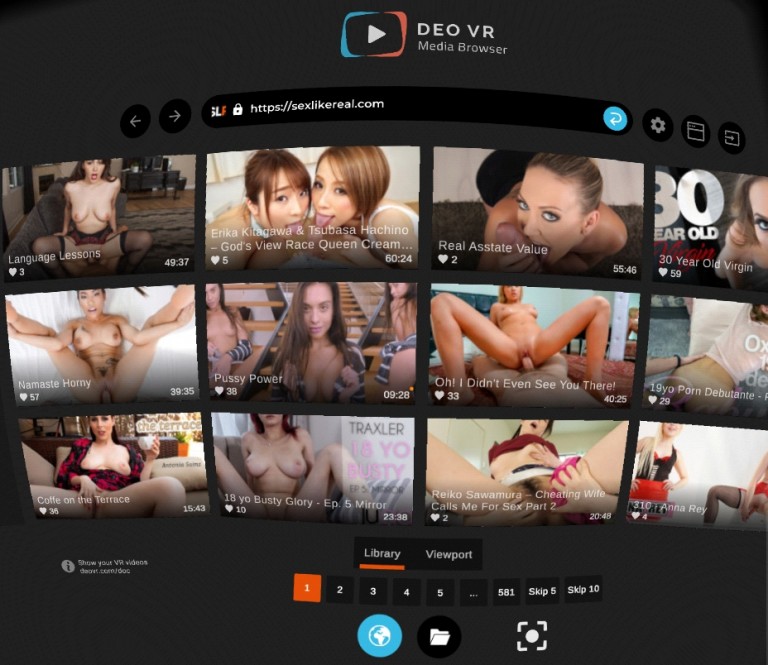 The Best VR Streaming App
The developers are big tech nerds, so they're always doing their best to improve the app's performance. Bugfix updates and patches are released frequently and they're always looking for user input. There's actually a great forum on their website where you can chat with the developers, give them feedback and even make suggestions. All I can tell you is, right now, you won't find a better VR headset porn app than this one.