Picture this: You're enjoying a VR scene with the hottest teen. She's wearing a bikini and walking toward you as she slowly removes her top. Then she gets on her knees to give you a blowjob. Just as she's about to start, the video stops and a circle appears, indicating the dreaded loading. Talk about a boner killer. This is a potential reality you face when you stream VR porn instead of downloading it. But things are starting to swing in a more positive direction.
The Pros & Cons of Streaming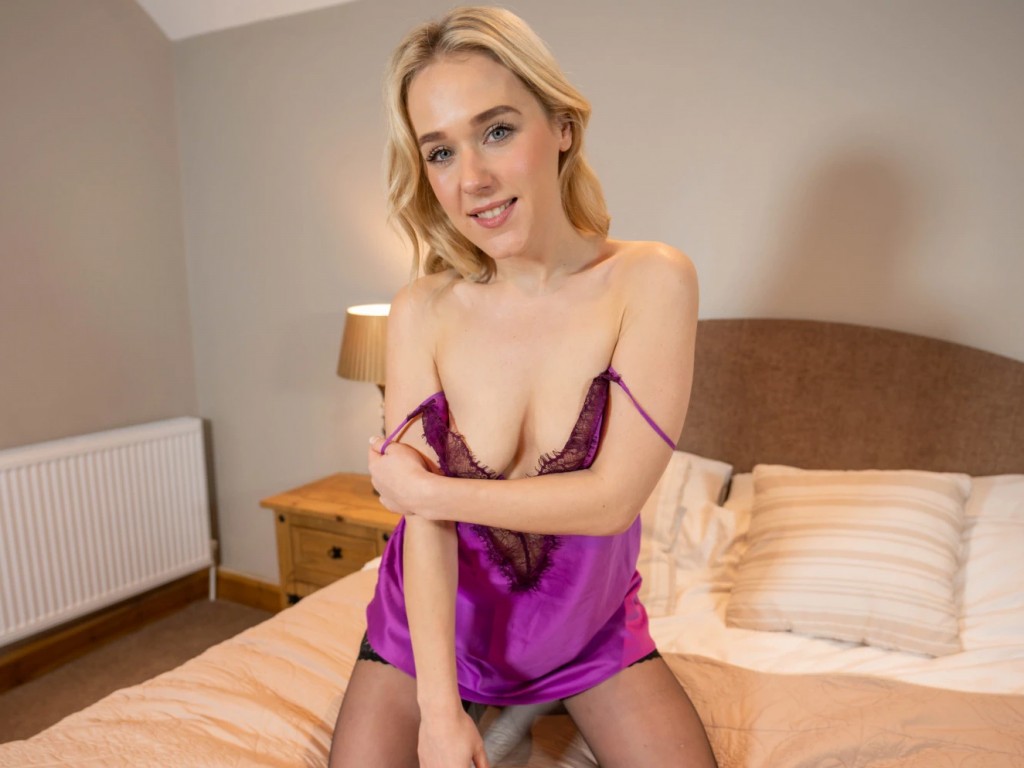 When you stream vr porn, you aren't getting maximum quality. That's because most sites significantly compress the video feed, which minimizes buffering problems but reduces the quality. A 60fps VR porn stream in 4K is going to have a hard time keeping up, which is why most sites don't stream higher than 1080p. Even then, you'll get lag sometimes. It might only happen for a second or two, but it ruins the flow of the scene.
But it's not all bad! With streaming comes a level of convenience. Instead of waiting for a video to download, you can instantly watch it. There are also several free apps designed to make the streaming experience optimal. Deo VR is a perfect example. It's easily the best streaming VR porn app and it's free! I'm not entirely sure how they did it, but this app can stream in 4K and 5K with minimal latency issues. Some sites, like Sex Like Real, are building their own interfaces within the app to give you a better experience. It's not perfect, but it's a start.
The Good & Bad of Downloading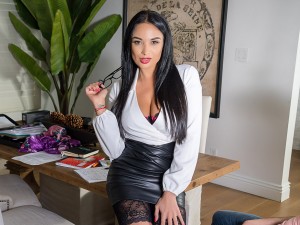 The biggest positive is getting superior quality. Lots of sites are offering 5K and 6K downloads running at 90 to 120fps! Virtual Taboo and VR Bangers are great examples. Their content is professional and high quality, and when you pop those videos into a powerful headset like an Oculus Rift S or HTC Vive, it feels as if you've been transported into another realm. Colors are brighter, sounds are clearer and the overall feel is immensely different from streaming. Those lag or buffer issues won't happen. There was also a time when you'd have to plug your headset into your PC and then transfer the videos onto it. But now, using your device's built-in browser, you can go to any site and download vr porn directly.
But with downloads come wait times. Yes, a 6K video running at 90fps is going to look phenomenal, but chances are it's also going to be a huge file. It's not uncommon to see files as big as 15GB, which can take a long time to download no matter how fast your internet is. Size is also an issue if you're using a headset like the 32GB version of the Oculus Go, for example. After downloading just a few videos, you'll already be close to hitting the limit. And that's assuming you don't already have apps or games taking up space too.
The Verdict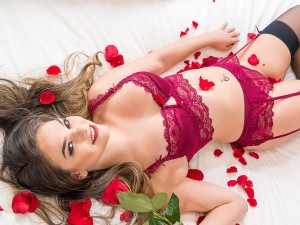 Good things come to those who wait – at least, that's how the saying goes, right? It sums up my position on this debate nicely. Given the choice, I'll go with downloading vr porn even if I have to be patient while I wait for it. The experience is simply unmatched. The flow is never interrupted and the quality is always optimal. But streaming still has its place. Like no wait times! It might not look as good, but we're starting to see massive improvements thanks to apps like Deo VR. Now that you know which side of the fence I land on, how about you?