Here's a titillating review of a VR sex game called 3D Sex Villa. This site offers an online virtual world where you can create and control sexy avatars and then have your way with them. Let the games begin! Email me.

Pros
Easy to use program/interface
Literally thousands of customization options
Works with Fleshlight Vstroker technology
Cons
Novelty wears off
Potential to become expensive
Bottom Line
It can be tough in the real world to live out all your sexual fantasies, but 3D Sex Villa makes it all possible, for a price of course. With thousands of customization options, including over 40,000 sex positions, you can easily spend hours discovering things you've only ever dreamed of. But fair warning, most of these customization options cost money and the more you play, the more you're going to have to pay.
My Full 3D Sex Villa Review
A 3D Sex Fest!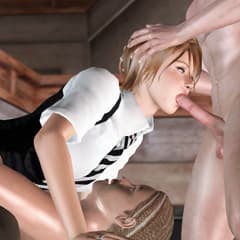 A masterpiece of pornographic ingenuity, 3D Sex Villa brings together two time-honored pastimes: video games and sex. And why not? Videos games are fun and sex is fun, so what do you get when you add them together? That's right: more fun than you can probably handle!
First things first, this site offers a virtual reality game, although it's an online browser based game, so in order to get it up and running on your computer, you're going to have to download their file and run it. It's a small file, but it goes without saying that in order to really enjoy the aesthetics of the game and engage in this porn RPG (role playing game) without experiencing lag, you're going to need a somewhat decent computer. If you want to see what the actual gameplay looks like, here's a bunch of videos from Xvideos and Pornhub.
Watch the Tutorial - It Helps
When you first start, the game offers a helpful tutorial to instruct you on the basics of how it works. There are some pre-made RPG scenarios to give you an idea of what you can do here, but like other MMOs (massively multiplayer online games), the real allure here is that there's no ultimate goal - you can do whatever you want to keep yourself entertained. You can also make new friends and fuck buddies and keep apprised of the latest mods and customization options on their forum.
Potential for Wearable Compatibility
The creators of 3D Sex Villa 2.0 (the latest version) have also made their game compatible with the growing teledildonics industry, so when you're finished making the sex scenario of your dreams, attach your Fleshlight Vstroker (available from the site) and let your avatar, or other members' avatars, control its functions.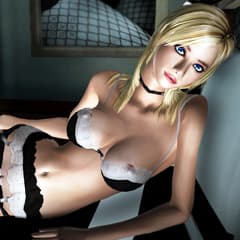 This 3D sex game brings to mind the ever-popular online virtual world Second Life. In that world, you can also live out your dreams with countless options to customize, but the main difference between that and 3DSexVilla is that this online world is specially created for sexual fantasies.
Countless Number of Goodies, Freebies & Bonuses
Once you're a member here, you'll also be granted access to Gamerotica.com, the ThriXXX forum where you can download hundreds of thousands of items that were made by other members of the community such as models, poses, toys and videos.
At last count there were 43,945 models to base your avatar on, 20,844 movies to enjoy (which are epic recorded highlights of other members' activities in the game), 12,069 pieces of clothes, 3,744 user-scripted fantasy scenes to engage in, 3,966 custom sex toys and 44,802 poses. And here's the best part: You can still add to all of these with your own customized creations. The sky's the limit!
Customization Costs
Now you're sure to ask, "What's the catch?" Well, the customization options cost extra. In addition to the monthly subscription, the site has its own in-world currency called SexCoins. You can purchase 1,000 SexCoins for $1.98, but you'd be surprised how fast you can spend them when you want to create your perfect porn scene or a customized 8-headed dildo. That's where most of the fun lies, in the customization options. So if you're not constantly buying new clothes for your avatar, or the latest pleasure device, then the novelty can wear off fast.
Live Out Your Sexual Fantasies in 3D
This game was made for the imaginative and playful porn fan in mind. If you're tired of never getting to see porn the way you want it be produced, then 3D Sex Villa can offer that to you in a virtual setting at a fraction of what it would cost you to make in real life. Happy gaming!
Click Here To Visit Website
Similar 3D Animated Porn

We all want that romantic villa on the French Riviera or the hills of Tuscany for one reason: to have lots and lots of sex. 3D Sex Villa offers just that, plus a whole lot more.

Why leave the house to make friends and flirt when you can customize your very own sexy 3D avatar? The cybersex here is superhot especially since you're enjoying it in VR.
Sign Up and Get Exclusive Email Offers!
Discounts, scenes and deals -All 3D animated, and all FREE!

If making 3D avatars and new friends in a fantastic cyber world where everybody wants to get laid appeals to you, then 3DXChat is something you should definitely sign up for.

If you're sexually partial to kinky and imaginative fetishes, then there's no adult game I recommend more than Sin VR. It's got the best 3D virtual graphics available today.
If you're an anime or manga fan, then you're sure to also be a hentai fan. Straight out of Japan, Hentai 3D offers a myriad of customization options to fulfill all your fantasies.

In Amsterdam, single guys looking to sow their proverbial wild oats head to the city's Red Light district. If you're looking to do the same, all you have to do is click here.

If you've got an Oculus or VIVE, or even a standard computer monitor, you can play this sexy 3D MMO game where you can build real relationships and have hot virtual sex.

EgirlVR is where adult content meets animated gameplay. You're going to have more fun than you ever thought possible! The content is unique, so don't pass up the chance to play.

Gogo dancers are superfun, but if you've ever been to a strip club, you know that a few lap dances can get pricey. Take it easy on your wallet and enjoy a 3D Gogo 2 dancer instead.

Ain't nothing like a sex game to get you off and keep you entertained. Now that VR has been added to the mix, you can strap on your headset and enjoy it in a first-person POV.

Erotic virtual reality need not be just hardcore scenes. After all, the most erotic part of our bodies is our mind. Citor3 offers domination-themed 3D content for the GearVR.

Got yourself a virtual reality viewer? Congrats. Now it's time to watch photorealistic 3D babes suck you off like you've always wanted on VR Jenny. She should work for Hoover!

Like to yiff? If not, have you ever watched a National Geographic doc of two animals humping and feel the beast in you trying to come out? Satisfy your curiosity on Yiffalicious.