This is my list of VR sites that have the best 3D animation. Enjoy cartoon porn, anime content and a wide variety of videos where can have virtual sex with your favorite characters. Send me your thoughts by email!
3D Animated Porn
Watch 3D Toons in Virtual Reality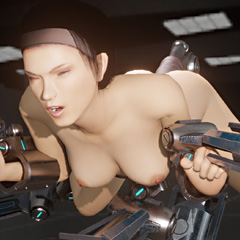 If you've never thought about watching 3D Animated Porn, you're missing out! Take a second to imagine the wildest sexual scenario you can think of - something that would be impossible in real life. Well, with animated porn, it can become a reality, and the VR animated sex sites in this category are here to do exactly that. Some have three-dimensional renderings, while others specialize in immersive and super detailed sex games that provide hours of entertainment.
Virtually Fuck Your Fave Characters
The sites vary in their complexity and level of interactivity. Some could be better defined as virtual porn games with pre-set story modes for your avatar(s) - a sort of erotic role-playing game - whereas others have no story but instead, virtual worlds where there are no expectations other than to have sex with characters from franchises like Final Fantasy, Pokemon and The Witcher. Be sure to check out the website VR Porn for one of the largest online archives of VR porn animation.
A Variety of Interactive Experiences
VR Animeted is an example of a site that offers both 3D VR porn and interactive experiences. In BDSM gameplay, players dominate a huntress from the anime series RWBY. You'll get to decide how she's tied up and what you'll use to dominate her, like a whip. There are also several 3D VR sex videos where you'll get to have virtual sex with different cartoon and gaming characters from Devil May Cry, Teen Titans and Mass Effect.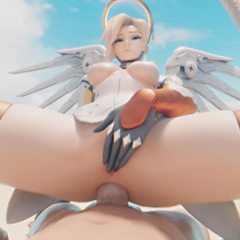 Holodexxx, however, is all about being interactive! With a team of video game artists, designers and specialist programmers, they've created something special that's all about customization. The girls are designed to look like actual pornstars, and you'll get to choose what they wear - or don't wear. In fact, many of their characters are designed to look like real pornstars, like Riley Reid. You can even control the speed at which they remove their bra and panties.
Get the Lowdown in My Reviews
So where should you start? Well, that's where I come in. I've spent a lot of time exploring and interacting with these virtual characters and testing out all the customizable features. My reviews will give you all the details on what makes each site unique and the types of cartoons, anime, or video game characters that are featured in the scenes. And as always, I'll give you the lowdown on how the tech works and which headsets are best suited for these experiences.
Live in a Whole Other World
The animation styles you'll see are all different but on-point every time. The great thing about VR animated porn is that the possibilities are endless. As designers get more creative, who knows what types of worlds and sexual experiences you'll get to explore? Did you know you could turn yourself into an orc from World of Warcraft and use your massive green cock to fuck horny elves? How cool does that sound?

Have you ever wanted to virtually fuck your favorite anime characters? VR Animeted turns that dream into a reality with their impressive 3D animated porn scenes!

Yeero VR has steamy 3D animations that look so real you'll swear these video game characters from series like Overwatch and Street Fighter are actually having sex with you.
Sign Up and Get Exclusive Email Offers!
Discounts, scenes and deals -All 3D animated, and all FREE!

Lewd Fraggy is creating some of the hottest virtual reality hentai porn online. Get ready to immerse yourself in 3D worlds with your fav anime and cartoon characters.

On Holodexxx, you get to choose which life-like 3D animated pornstars you want to have sex with, decide the outfits they wear and how quickly (or slowly) you want them to undress.

Explore the darkest corners of your mind with DarkDreams VR, where you'll get to experience virtual sex with characters from franchises like Doom, WoW and Devil May Cry.