Looking for MILF VR Porn?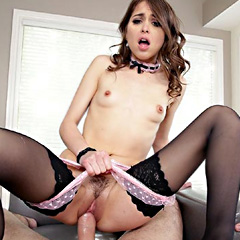 I do not know about you, but I just love MILFs. Maybe it is something about that nurturing mom spirit, or simply because older women have years of sexual experience behind them. Either way, the niche is super popular. But what about MILF VR porn? Well, there are some fantastic sites out there and I am going to tell you about each one. Some will have you virtually fucking the hottest mature pornstars on the planet, while others let you get up-close and personal with older amateur babes.
Enjoy a Variety of Virtual MILFs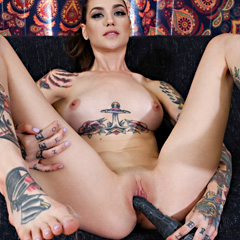 Are you into blonde or brunette MILFs? How about kinky, tattooed women who like bondage and BDSM play? The sites I review are going to give you both fantasies and many more, so whatever your desire, you'll have it fulfilled. You'll probably recognize some of the girls, too. Sometimes, you'll be playing the role of stepson to these older babes. Or maybe one of them is your boss and she catches you looking at porn at the office at lunch time. Or, even more taboo, maybe it's your friend's hot mom who wants to have a threesome with you and her teenage stepdaughter!
Where Can I Find MILF VR Porn?
It may seem fairly obvious judging by the site name, but MILF VR is one of the best sites for anyone looking exclusively for MILFs in virtual reality. One of the great things about this site, aside from all the MILF pornstars, is the fact that many of their scenes are available in sharp 7K! And for quite some time now, they've been remastering the old ones in 6K and bringing them up to today's standards.
If you don't know who Catalina Cruz is, you should do yourself a favor and check out Fantasy Girl VR. You'd be forgiven for thinking she might be Latina with a last name like Cruz, but she's of German and Slovenian descent. But that's hardly something you're going to be thinking about as you fuck her, and many of her hot friends, in virtual reality. Instead it's going to be her big tits and dreamy brown eyes.
What makes Just VR so special is how diverse the content is. Yes, this is a high-quality site with MILF porn, but you are also going to find scenes with JOI themes, trans pornstars, cuckold videos, feet and interracial porn, for example.
Who Are the Hottest MILF Pornstars?
It's obvious that you're going to see MILFs on these sites, but if you're wondering who in particular they are, you can expect some of the biggest names in the 'biz. Performers like Reagan Foxx, Lexi Luna, Brandi Love and Britney Amber are among the top MILFs globally. With the sites in this category, you'll get your chance to meet them in VR.
It's common for performers to enter the porn industry in their early 20s depicted as teens, but some of your favorite MILFs got started well into their 30s and 40s. Part of the excitement is the continuous entrance of newcomers to the industry. You never know who's going to become the next Kendra Lust!
Read My Reviews Before Buying
You should never have to second guess yourself when purchasing a porn membership. I've heard too many horror stories of people getting ripped off or simply joining a site with false promises. That's why I created VR Porn Sites. When you read one of my reviews, you'll find out what type of content the site has, if they're actually giving you what they promise, the maximum level of quality, which headsets work best, if streaming or downloading is the best route and so much more.
Be sure to check out my blog while you're here, too. Besides highlighting some of my favorite MILF pornstars and scenes, you'll get tips on how to get the most comfortable virtual reality experience, updates on the most current headset options, and occasionally, Flash sales to some of my favorite sites. So check back often to see what's going on.
Check Out Mature Porn in 5K
Virtual reality tech has continued to evolve over the years and so have these sites. Whether you're using a standalone headset like the Oculus Quest 2, wired in with PCVR, or playing on the PSVR console, you're going to find yourself in an immersive 5K to 8K experience completely convinced they're actually in the room with you! As a matter of fact, some of the scenes are compatible with teledildonics, like the Fleshlight which mimics the performer's movements. These interactive toys work via Bluetooth to vibrate in unison with the scene you're watching. Now, how's that for realistic?
These days, the majority of VR porn is shot in 180° with a wide FOV typically of 90° vertically, so you'll be able to look around freely. My personal preference is to go with a wireless device. Why, you ask? Sometimes, a scene calls for you to be in different positions. Maybe you're standing up, sitting down on a chair, or lying down on a bed, and wearing a tethered headset can be restrictive. There is nothing like tangling yourself in wires or accidentally knocking something off your desk to kill the mood.
While the Oculus Go was an inexpensive option in the past compared to the Oculus Quest, the release of the Oculus Quest 2 in October 2020 delivers an affordable price for an incomparable standalone experience. And it plays 6K scenes with ease.
Stay Informed on All the Latest Sites
With so many MILF VR porn sites online and more on the horizon, how do you know where to spend your cash? Don't worry, that's what I'm here for. Keep it locked on VRPornsites.xxx to stay up-to-date on the latest VR news, read informative reviews that leave no stone unturned, and get interesting blogs on mature VR porn and tons of other topics. If you have any suggestions or questions, be sure to hit me up!