Here's my review of 3DXChat. Have you ever wanted to go on vacation where you'd live in stylish digs next to the beach and you could hook up til your junk's content? Then try out this XXX virtual porn game size. Email me.

Pros
Amazing graphics
Relatively inexpensive
Cons
Not enough content/customization options
Loses novelty quickly
Problems with VR support
Bottom Line
As far as 3D animated sex games go, this one is just okay, but it could've been a whole lot better if it supported VR technology. With no VR headset support and no unique gameplay to make it stand out, I could go either way when it comes to playing the 3D X Chat game.
My Full 3DX Chat Review
Stay Inside & Experience Real Life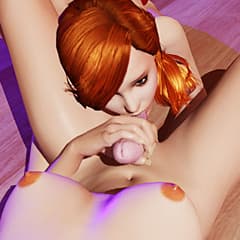 Welcome to 3D X Chat, a 3D animated sex game where you create an avatar, customize him/her and then strut on down to the local virtual watering hole to chat with other members before you all get down to some sweet virtual intercourse. It's just like real life, except for the fact that no one plays head games and you can make yourself look as attractive as you want. And just in case there's no one who wants to fuck you, the game has generously provided Betty and Bob bots who will.
Customize, Customize, Customize
The game offers a decent amount of options to customize your avatar, but not as much as I've seen on some other 3D sex games. You can change facial and body features, though there seem to be more options in the latter category for female avatars than for the males. Additional options include purchasing more items for your wardrobe as well as furniture and swag for your apartment. Other important customization options to consider are the sex positions. At the time of this review (October 2016), there are 13 to choose from and two ways to have a happy ending: either on the feet or on the face.
There are two separate costs you'll have to consider when playing 3DXChat. The initial one is the membership fee, which can run you anywhere from $8 to $20 a month depending on how long of a membership you decide to purchase. The second cost is the in-game currency called XGold, which is also relatively cheap and there are a number of ways you can go about getting some. The most obvious would be to purchase it directly with real money and the conversion rate is currently $2 per 1,000 XGold. You can also earn currency by playing the game and by referring friends.
Can't Use Your VR Headset … Yet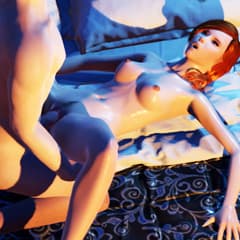 Perhaps the greatest flaw on 3D X Chat is the fact that there is no support for any of the VR headsets. According to the site's own forum, the game is supposed to provide support for the Oculus Rift, but they only support the first rendition, the DK1, which is a few years old now and can't stand up against the latest incarnation of the Rift. According to the forum, there were also promises about the game being compatible with teledildonic technology such as the VStroker, but apparently that doesn't work either.
It's a major problem when sites don't fulfill their promises, especially when so many people sign up for that specific reason. Some would call it misleading, others would call it lying, I'd just call it disappointing. An Oculus Rift is still a relatively expensive piece of hardware and porn fans want to get as much of their money's worth as possible. I think by not having a functional VR option, 3DXChat has cut its own member base.
It's A Whole Lotta Fun!
3D X Chat is a pretty neat way to pass the time and enter a virtual fantasy where you can hook up with 3D hotties and have some debauched simulated sex. The graphics are pretty good, but that's about it. There are other 3D animated sex games out there that have graphics that are just as good at this one, as well as having an increased number of customization options and just being more entertaining in general. I'm not saying don't play this game, all I'm saying is that you might get bored of it sooner rather than later.
Click Here To Visit Website
Similar VR Porn Games

If making 3D avatars and new friends in a fantastic cyber world where everybody wants to get laid appeals to you, then 3DXChat is something you should definitely sign up for.

If you're sexually partial to kinky and imaginative fetishes, then there's no adult game I recommend more than Sin VR. It's got the best 3D virtual graphics available today.
The Best in VR Porn Games - Sign Up!
Get news, updates and giveaways from the top VR porn games.

If you've got an Oculus or VIVE, or even a standard computer monitor, you can play this sexy 3D MMO game where you can build real relationships and have hot virtual sex.

EgirlVR is where adult content meets animated gameplay. You're going to have more fun than you ever thought possible! The content is unique, so don't pass up the chance to play.

In Amsterdam, single guys looking to sow their proverbial wild oats head to the city's Red Light district. If you're looking to do the same, all you have to do is click here.

Ain't nothing like a sex game to get you off and keep you entertained. Now that VR has been added to the mix, you can strap on your headset and enjoy it in a first-person POV.