Tele-what? Yeah, you read that right. Long gone are the days when you had to manually control your sex toys. Now there are smart toys to go along with your 3D VR porn. If you use any of them or have questions, email me!
Teledildonics
Smart Sex Toys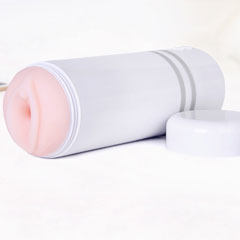 Here you'll find a list of the Web's premier sites featuring the latest in teledildonic technology. If you're not familiar with it, don't worry, it's perfectly understandable. It's a relatively new term and I'd be more than happy to give you the 411. Teledildonics, also known in some circles as cyberdildonics, is exactly what it sounds like if you think about it. "Tele" is a prefix originating from ancient Greek meaning "far" and dildonics means anything having to do with dildos or other sex toys. Put them together and you get sex toys that can be controlled remotely by lovers, strangers, models, or whomever via the internet.
Made to Accompany Virtual Videos
Originally conceived in the early days of the information age, these new sex toys are all the rage among porn hobbyists and especially virtual reality porn hobbyists for their potential to be applied while watching virtual reality porn videos. Let me paint a clearer picture. You've been watching porn for a little while now and it's been great. Never before have you felt like it was so real and convincing, with hot naked bodies in 3D and 180° right up in your face! It's so realistic you almost forgot where you were a few times. Now, what if you were to combine that experience with a teledildonic pocket pussy that would follow the exact same motions, movements and sensations at the same time it's being delivered visually by the performer on your headset? Might sound a little unbelievable, but I assure you it's quite real and very accessible.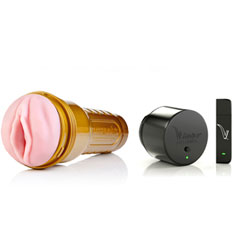 What makes these sites in particular stand apart from the crowd, or simply purchasing a no-name brand off Amazon, is that many of these sites are owned either in full or in part by the very same VR sites that create the Net's hottest virtual reality scenes. This increases the potential for direct application of the sex toys alongside your favorite VR porn videos. The best possible application for teledildonic sex toys in my mind would be to use them, or rather have them be used on you, by a live cam model you're watching in VR. Frickin' genius.
Stimulate Your Lovers Remotely
Keep in mind that teledildonics need not be solely for bachelors and bachelorettes, but rather it can be used as very powerful tool to promote intimacy in loving relationships, especially long-distance relationships. Or it could be used in relationships that simply need a little bit of spice to keep things interesting. No one's judging and in fact I promote any kind of exploration into this new and exciting age of human sexuality. With a huge variety of teledildonic appliances available today there's definitely something for everybody.
You might as well throw out all your old dildos, vibrators and even your old fleshlights - they're all dinosaur bones compared to the new toys you're going to find on these sites. The future of sex is here and I know you don't want to risk missing out.

Long gone are the days of using primitive sex toys to get yourself off. Kiroo's patented smart toys have integrated bluetooth technology that'll leave you speaking in tongues.
Sign Up Today!
Get exclusive email offers and find your next fav VR toy!

Not only is the VStroker the #1 male sex toy in the world, but they'll also provide you with a huge library of porn that will literally control the device's movements.