Looking For New VR Porn Sites?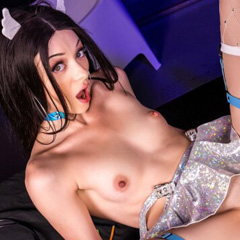 There are two industries that never sleep - adult entertainment and tech. So when the two combine in the world of virtual reality porn, it feels like the possibilities are endless. Innovation is always right around the corner and when new VR porn sites pop up, it can be exciting to dive in and see which new adventurous avenues they're exploring.
I love discovering new VR porn sites for that very reason. Will they fit the same cookie-cutter mold and try to replicate another site's success? Or will they do their own thing and blow you away? Finding out is half the fun and that's exactly what I do with VRPornsites.xxx
The Pros and Cons of New Sites
New sites often launch with a limited amount of content. Some might release with a dozen videos, others even less. But, if they intend on growing the sites and making them better, they'll usually release content on a semi-regular basis.
You might be a bit hesitant to join new sites for that reason. But it might be worthwhile because often, they launch at an affordable price and, by getting in early, you're directly supporting the company so they can continue to produce more content.
Quality Gets Better Every Year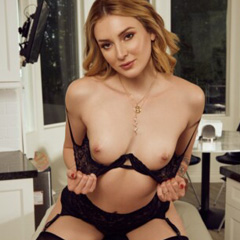 VR porn in 4K is still the norm because it's a quality that's supported by every headset in the market. But as companies like Oculus and Vive continue to make their devices more powerful, VR porn is taking notice and shooting content that seemingly climbs in quality almost every year.
New sites are launching with 7K and 8K videos right out of the gate. At dimensions of 7680×4320, 8K is currently the highest quality on record. To define these videos as lifelike would be an understatement. If you have a powerful enough device to run one, you'll feel like you're actually in the room with a hot girl or pornstar.
Other Ways Sites are Evolving
New sites are starting to incorporate interactive technology into their scenes too. This is your opportunity to make choices. Imagine a pornstar standing in front of you when an option pops up on your screen, asking if you want to grab her tits, get a blowjob or fuck her from behind. The choice is yours to make.
If you've ever thought to yourself, "how can VR porn be any better?" the answer is smart sex toys. Thanks to teledildonic technology, your toy will vibrate in unison with the scene. With your headset on and sex toy connected, you'll be disconnected from the outside world and placed in a virtual environment where everything is about your ultimate pleasure - nothing more!
Things to Look For on New Sites
As exciting as it is to join new sites, some could leave you feeling a little underwhelmed. And that's why I'm here, to do all the dirty work for you! I'll examine new sites and get into the nitty-gritty. Is it worth your hard-earned cash? What kind of virtual experiences are you getting? Are the girls amateurs or pornstars? I'll answer all these and more.
I'll look to make sure they have multiple downloads for all headsets. Because as great as it is to have 8K videos, if you only own a device like an Oculus Go (which isn't powerful enough for 8K), you'll need downloads suited to your device.
I'll check to make sure they're delivering on the niche they're promising. If it's a fetish site dedicated to feet videos, for example, are they sticking to that or occasionally going in directions that don't match with the theme. If that's the case, you'll probably want to know about it before you sign up for a monthly subscription.
Discover New VR Porn Sites Here
There's only one way to make sure you know about the latest trends in VR porn and that's by sticking with VRPornSites. I've always got my ear to the ground, so if there's something new to review, I get on it and make sure to give it a thorough and honest look. That way, you're getting all the information you need to make informed decisions on memberships.
New VR porn sites aren't the only thing I like to keep myself informed on. Sometimes, developers make new porn apps, or companies like Oculus release a new, innovative headset that's a game-changer. And if that's the case, I'll discuss it in my blog, which I update every week, where I discuss the latest trends or give you some of my favorite VR-related tips.
{'@context':'https://schema.org','@type':'Collectionpage','datepublished':'2021-05-22','datemodified':'2021-06-08','mainentity':{'@type':'Itemlist','itemlistelement':[{'@type':'Website','name':'POVR','url':'https://www.povr.com/'},{'@type':'Website','name':'Dezyred','url':'https://www.dezyred.com/'},{'@type':'Website','name':'Baberotica VR','url':'https://www.baberoticavr.com/'}]}}