I've got a list of the best Japanese VR porn sites, where you'll get to virtually fuck the sexiest Asian babes ever. Did I miss something? Let me know by email!
Japanese VR
Looking for Japanese VR Porn?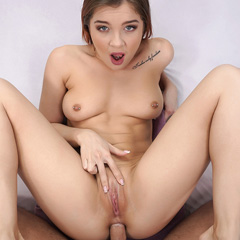 Ever since the launch of VR porn, it's been amazing to see how quickly the niche has grown and how many studios have jumped on the bandwagon. Where there was once only one or two paysites, there are now hundreds of them, all covering different categories. Whatever you're into, you'll find it! For a while, though, a niche that wasn't getting nearly enough attention was VR scenes with Japanese girls - but not anymore. All you need to do is look at my growing list of sites. So strap on your Oculus, Vive, PSVR or whatever other headset you're using and get ready to lose yourself in uncensored JAV scenes.
Gorgeous Asian Girls in Virtual Reality
What is it that makes Japanese porn so great? Too many things to count! Japanese teens, for example, have that sexy innocent look. Sure, they act all shy at first, but once their clothes come off, they lose all inhibitions. Now imagine experiencing that in VR! Or how about watching a cute chick dressed up as a Japanese schoolgirl, walking up to you and asking you to pull down her panties in a sexy POV video. Well, you can discover all that and more on some of these sites. While some focus solely on girls from the Land of the Rising Sun, others let you virtually interact with performers of other ethnicities too.
Experience JAV Videos in 5K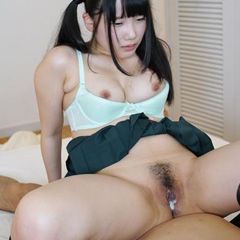 Whatever headset you're using, prepare to watch immersive scenes that'll have you forgetting where you are. With all of the incredible advancements in technology today, you're going to get 5K and 6K videos running at 60fps and 90fps. Just to clarify, that means they're going to look so smooth, you'll think you can reach out and touch these girls. Sound makes all the difference too and with the binaural audio, every moan and whisper is going to feel like it's coming from your room. Imagine getting a chill down your spine as a Japanese MILF whispers in your ear. Yes, that's the kind of experience you're going to have!
Enjoy VR Porn From Japan
Sure, the pickings are a little slim right now, but as sites keep evolving and new ones pop up, you better believe I'll stay on top of it. It's only a matter of time before more of them show up and when they do, keep it locked to VRPornSites.xxx to get my in-depth reviews. I go into the gritty-gritty of each site, telling you what makes it worthwhile and letting you know which headsets work best, if the scenes are 180- or 360-degree, the overall theme and so much more.

The horniest Asian teens and MILFs are ready for you on Virtual Real Japan. From school girls to cosplayers, you can have plenty of wild VR experiences with these babes.

The Land of the Rising Sun is known for both its technological prowess and amazing sex culture, so you know their VR porn videos are going to be out this world. Watch JVR Porn.
The Best in Japanese VR Porn - Sign Up!
Get news, updates and giveaways from the top Japanese VR Porn sites!