Wankz VR is without a doubt one of the most popular VR porn sites out there today. Here you'll find some of the hottest virtual babes coupled with the latest tech so that you can have the time of your life. Send me an email sometime.

Pros
Works on mainstream VR headsets
Active forum
Affordable entry price & access to bonus non-VR videos
Cons
No 360° viewing option, only 180°
Streaming option only for Cardboard devices
Not a lot of content
Bottom Line
WankzVR is definitely one of the leading VR porn sites available today. Equipped with a streaming option for their VR videos (only with a Cardboard headset though), an affordable entry price and new videos weekly featuring only the sexiest women, this site gets my full recommendation for both newbies to VR porn and long-time fans. It doesn't have the largest collection at the moment though.
My Full Wankz VR Review
Hands-Down One of the Best Adult VR Sites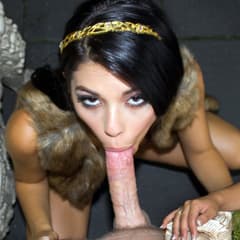 Owing to the fact that VR porn is still relatively new, some porn fans are still slow to try it out. I hardly blame them, as the average person is generally averse to change, especially when it comes to such enjoyable and intimate hobbies as watching porn. Despite the old saying that goes "If it ain't broke, don't fix it," I'm confident when I say that VR porn is no passing fad and WankzVR is a great place to try it out for the first time.
Unlike 3D porn, which also promised increased realism and enjoyment, the use of the VR headset puts you directly in the driver's seat with an amazing POV-style perspective that's augmented by the VR device. It consumes your entire field of vision, fooling your brain into thinking that you're actually in the scene!
Compatible with All Mainstream Headsets
Once you've subscribed to the site and have a scene playing either through your Cardboard, Gear VR, Oculus, VIVE or other mainstream device, you'll quickly notice how this company is taking full advantage of this new medium in order to give you the thrill of your life. The camera team not only employs the latest HD technology, but they also shoot all the right angles with plenty of inviting and mouthwatering close-ups.
As for the performers, these women have got to be some of the hottest, sultriest and seductive babes on Earth and they know exactly what you want. Staring right into your eyes as they enthusiastically go down on you, the superiority of the VR experience cannot be denied.
Access to Bonus Networks = Winning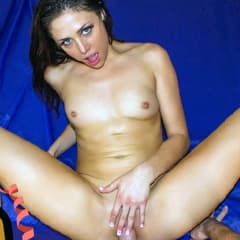 The high-quality content is no doubt due to the site's active engagement with members on the forum. These producers are keen on listening to fans like you and me and they incorporate our suggestions and criticisms in order to make only the hottest VR videos. Additionally, a membership will get you full access to both the Wankz and Lethal Pass networks that boast tons of hardcore sites (none in virtual reality though).
Forget Downloading - You Can Stream It
Hands-down one of the best features on the site is the option to stream the videos directly through your Android or iPhone. Let's face it, when you're getting ready to enjoy yourself with some hot VR porn, going through the additional motions of downloading a file and then either transferring it via USB or opening it in a separate VR player app can put a damper on your mood, not to mention other parts of you!
However, currently the streaming option is only available if you're using a Cardboard device, meaning if you're using an Oculus or Gear, you're still going to have to download the videos in full before you can start getting off. Because of this I'm partial to using a Cardboard even though the Gear does create a more "enclosed" viewing, which does add more realism to the experience. And while the site advertises itself as being "… the ONLY site with StreamingVR," that's not exactly true. There are a few other VR porn sites that feature streaming.
Take it From Me 180° > 360°
One final caveat is that like many other VR sites, WankzVR only offers a 180° view, which does take away from the illusion. Though honestly most videos currently available online have only 180° vision, but this isn't as a big a deal-breaker as some would think. If the scene has you lying on a bed and about to fuck, why would you turn around to see what's you? Keep your eyes on the prize, that's my advice.
Love This VR Site!
The site is kind of a big deal in the this burgeoning new industry. If you don't believe me then check out this blog post on Sex Like Real that has nothing but good things to say. They've got dedicated channels on your favorite tube sites like VR Smash, Pornhub and VR Porn and they're also present on social media sites like Twitter and Instagram.
All in all, Wankz VR's videos are a great choice if you've ever wanted to feel closer to the sexy porn stars that you've been lusting after. So go ahead, take the plunge and sign up today and ride the VR porn wave.
Click Here To Visit Website
Similar Top VR Porn Sites