Virtual Real Passion is the world's first VR site that exclusively provides hardcore virtual porn videos from a female POV. This is one for the books, folks! Write me via email.

Pros
Exclusively female POV scenes
Compatible with Kiroo & Lovense toys
In-depth help & support pages
Cons
No network access
Needs to work on camera shots for variety
Bottom Line
Virtual Real Passion belongs to the Virtual Real Network of sites, which produces some of the best VR scenes I've ever seen. This site is truly a pioneer since they exclusively offer female POV scenes, which you can only find a few of across other VR sites. What's more, these scenes are fully interactive with smart sex toys, so not only will the 180° 3D images and binaural audio delight your eyes and ears, once hooked up to your toy, you'll be delighted in your nether regions too.
My Full Virtual Real Passion Review
This One is For the Ladies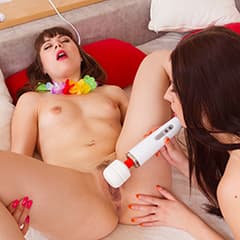 Contrary to what you might think, according to recent statistics released by Pornhub, one of the world's largest and most trusted adult tube sites, there's plenty of ladies who watch porn and VR content has proven to be the one of the most, if not the most, searched niche. So the good folks over at the Virtual Real Network decided to launch a site that caters to the ladies and they call it Virtual Real Passion. To me, this is another indication of the genius over on this network. Unfortunately for us, subscriptions do not grant network access, but believe me when I tell you that all their sites are worth looking into.
Despite the fact that Pornhub confirms that women who watch porn is not a myth, call me crazy, but I think my readership is predominantly male. So, if you're a dude reading this and you're staunchly heterosexual, I promise you there's something here for you too. Believe me, I totally understand your position, 'cause there ain't no one manlier than me. Or at least that's what I like to tell myself. But if you're a woman reading this, then almost everything on this site can potentially appeal to you, as well as my email address, if you catch my drift. (Wink, wink. Nudge, nudge.)
Accessible With Every Major Headset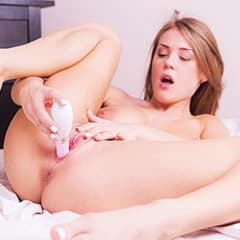 Much like the rest of the network, these videos are super on-point when it comes to a believable almost-mesmerizing VR effect. There are no issues with scaling, which is a common problem, where the models look larger or smaller throughout the video. All the videos can be streamed or downloaded on your PC, Oculus, VIVE, Cardboard, GearVR and OSVR and the site goes to great lengths to advertise that their content is PSVR-friendly. There are also in-depth help pages to get you going regardless of your device.
I streamed and downloading a few of these scenes on both my Oculus Rift and Cardboard headset and I got to tell you, it was great. For all intents and purposes the videos are technically flawless. I would recommend they experiment with different camera shots and angles to get us away from missionary or cowgirl positions, but this is something that I'm sure the whole industry is aware of and is working on to improve.
Man, I Feel Like a Woman!
I watched both straight and lesbian scenes. While I got to admit that having a sweaty, albeit physically attractive, man on top of me, thrusting into me repeatedly, was a little uncomfortable at first, I thought it was interesting to see what sex looked like from a female perspective. I'll admit I enjoyed the lesbian scenes a tad more, 'cause the women are beautiful and there's lots of boob-squeezin', finger-fuckin', pussy-eatin' and, my favorite, scissoring. Afterward I played Canadian pop star Shania Twain's "Man! I Feel Like a Woman!" and lit an e-cig. It was that good.
If you're finicky about the kind of content you want beamed into your optical receptors, Virtual Real Passions hooks you up with excellent sorting abilities. Not only are tags found at the bottom of every scene so that you can easily access similar content, but there's also filtering options that will let you pinpoint your POV (sitting down or lying down), smart toy(s) and specific models.
Smart Sex-Toy Compatible!
The action in these scenes has also been synchronized to work alongside Lovense vibrators, so ladies, if you want to take your porn-watching to the next level, you know what you gotta do. Get yourself a Lovense toy if you don't have one already, that's what! Just when you thought VR scenes were already amazing, the long-awaited integration with smart sex technology, or teledildonics, adds yet another level of virtual reality that will curl your toes in sexual ecstasy.
You Gotta See This One For Yourself
So there you go, folks, the world's first adult VR site that exclusively features the female POV. With amazingly hot scenes and technically flawless 3D, plus integration with smart sex toys, I don't know know how any woman could turn down this experience. This site is a milestone, not only for the tech, but for the adult industry as a whole. No doubt there were already millions of women who enjoyed porn, but I believe this site will increase that number and more gals will know why so many men love this pastime. Follow them on Twitter for all of their latest developments.
Click Here To Visit Website
Similar Top VR Porn Sites