Sex Like Real has thousands of videos from top VR porn studios and everything looks amazing. You can either purchase the videos on their own or sign up for a premium membership. Let me know what you think by email!

Pros
1000s of videos
4K and some 5K 180° & 360° scenes
Free downloadable app
Cons
No advanced search
Some expensive videos
Bottom Line
Sex Like Real lets you explore a collection of over 6,000 videos from some of the best VR porn sites online. You can expect stunning 4K and 5K scenes, with options to go the 180° or 360° route, with 3D and binaural audio. You can join for free and explore the collection and even watch a few trailers, then decide if you'd rather buy some videos (cost varies) or purchase a premium membership.
My Full Sex Like Real Review
VR Porn From Top Sites & Studios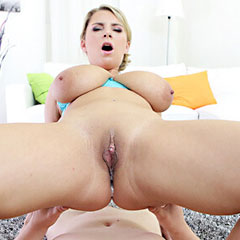 Virtual reality porn is a trend that keeps on growing and shows no signs of slowing down. At this point, there are hundreds of sites. So, how do you decide which one to join? Well, you might like Sex Like Real if you're having trouble answering that question (or even if you're not). Instead of producing their own original content, they provide you with thousands of scenes from top VR porn sites including VR Bangers, BaDoink VR, Wankz VR, VR Cosplay X and dozens more. So you get to try out several different experiences!
Premium Membership or Individual Scene Purchases
SexLikeReal works in one of three ways. You can join for free and watch the trailers, then decide if you want to purchase a video, which ranges from $5 to $12. The other option is that some sites, like VRBangers and VirtualRealPorn, can be bought on their own for a monthly price, but only a few offer this. Finally, there's a premium monthly membership that gives you access to about 2,300 scenes (and counting). Not all scenes are included with that option, so you may still have to buy some separately.
Thousands of 4K and 5K Scenes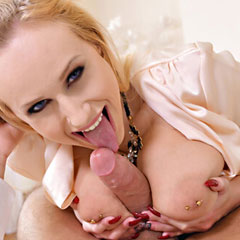 In all, there are over 6,000 4K and 5K 180° and 360° videos, with new scenes arriving every day! You can expect immersive 3D visuals with binaural audio that truly lifts the experience to another level. All the major VR headsets are represented too, like the Oculus, Vive, PSVR and Gear VR. And if you're at all hesitant about buying a video or a premium membership, there are a few free ones to download.
Download Their Free App
I highly suggest downloading their app, which gives you an "iTunes-like interface," with the Sex Like Real's library displayed in an easily navigatable interface. You can hover over a scene and watch it on your headset instantly. If you choose to stick to their desktop or mobile version, you'll be happy with the usability. There are lots of categories, sorting options and tags. You can also save your favorites and there are sections for the studios and pornstars. They could've used an advanced search engine though.
Explore It All at No Cost
Whether you're new to VR porn or have been experiencing it for years, as I have, Sex Like Real is a great choice. It's free to join and watch trailers, so at the very least there's no harm in checking it out and doing a little exploring. You can dip your toes into the water by maybe purchasing a video or two, or just dive right in and get yourself a premium membership.
Click Here To Visit Website
Similar Top VR Porn Sites