The next best thing to actually going to Japan is having virtual sex with the cute teens and MILFs on Virtual Real Japan. Try it out and let me know what you think via email!

Pros
4K videos
Authentic JAV porn
Cons
Streaming-only
Censored content
No English subtitles
Bottom Line
Virtual Real Japan is your chance to immerse yourself in a world where Japanese babes lust after you! Whether you're virtually fucking a MILF with big tits or sitting back and watching two lesbians make out, this is authentic Japanese VR porn. Just a head's up though, that also means the girls don't speak English and there are no subtitles, plus their privates are censored. But the biggest downside has to be the streaming-only videos which means they buffer sometimes.
My Full Virtual Real Japan Review
Japanese Babes Want to Virtually Fuck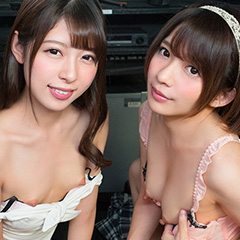 I'd love to travel to Japan more often, but a flight costs well over $1,000 - and that's only one way! An expensive proposition just to meet Japanese girls. Personally, I'd rather save the cash and take a virtual trip to the Land of the Rising Sun with Virtual Real Japan, where Asian teens and MILFs are waiting for me. The homepage lists all the compatible devices like the Oculus Rift, Go and HTC Vive, so I assumed they'd have downloads for them. I was wrong. They probably list them because they all have built-in web browsers - this site is streaming-only, meaning that's the only way to access and watch the scenes.
4K Streams on the Oculus Go
I figured I'd use my Oculus Go, not just because it's wireless, but also because the browser loads quickly. The overall experience was mediocre. I'll take their word for it that the videos are in 4K at 60 frames per second, but they didn't look as sharp as those I've watched on other sites.
Head-tracking was smooth, so I didn't experience any VR sickness, and the binaural audio was clear. Still, as expected, I encountered the most significant issue that comes with streaming - buffering. It happened enough that it started to annoy me. So I switched to Deo VR, a free app for better streaming, and while the buffering times weren't as long, it still happened. Needless to say, I would've enjoyed the scenes way more if I could download them.
Another disappointment with Virtual Real Japan is that the folks behind it have created some of my favorite websites like Virtual Real Porn and Virtual Real Trans. Those sites have downloadable videos that go up to 5K, interactive choose-your-own-adventure style scenes and ones compatible with smart sex toys. None of that is present here and membership doesn't include any of them either.
Experience Diverse Asian VR Scenes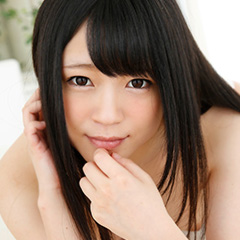 I have no complaints when it comes to the 150+ scenes. Sometimes I was a doctor having sex with my patient, other times I was getting my nipples sucked by two Japanese teens in bunny costumes - how's that for kinky!? Too bad I don't speak Japanese. Some scenes had a lot of dialogue, but I couldn't even begin to guess what they were saying to me with no subtitles. At least everything else, like the scene descriptions and Best Viewed seating recommendations, are in English.
I wasn't always having virtual sex. Sometimes I was just sitting back and watching a girl pleasure herself, take a bath, or make out with other cuties. But here's the thing: The naughty bits, like a girl's pussy or even "my dick" in the POV videos, are always pixelated. It's common for porn in Japan to be censored, but it pulled me out of the experience a little.
Enjoy Authentic JAV VR Porn
There are no dates anywhere so I have no clue how often they're adding new content, but I'd say the collection is big enough for now. I just wish I could download the scenes. Part of the beauty of VR porn is that for the few minutes I'm experiencing it, I forget about the outside world and focus on what's happening in front of me. Buffering interrupts that. But hey, maybe you can look past that and if so, I applaud you. The content itself, whether I'm deep in virtual Japanese pussy or watching something sexy unfold, still gets two thumbs up from me!
Click Here To Visit Website
Similar Japanese VR

The horniest Asian teens and MILFs are ready for you on Virtual Real Japan. From school girls to cosplayers, you can have plenty of wild VR experiences with these babes.

The Land of the Rising Sun is known for both its technological prowess and amazing sex culture, so you know their VR porn videos are going to be out this world. Watch JVR Porn.
The Best in Japanese VR Porn - Sign Up!
Get news, updates and giveaways from the top Japanese VR Porn sites!