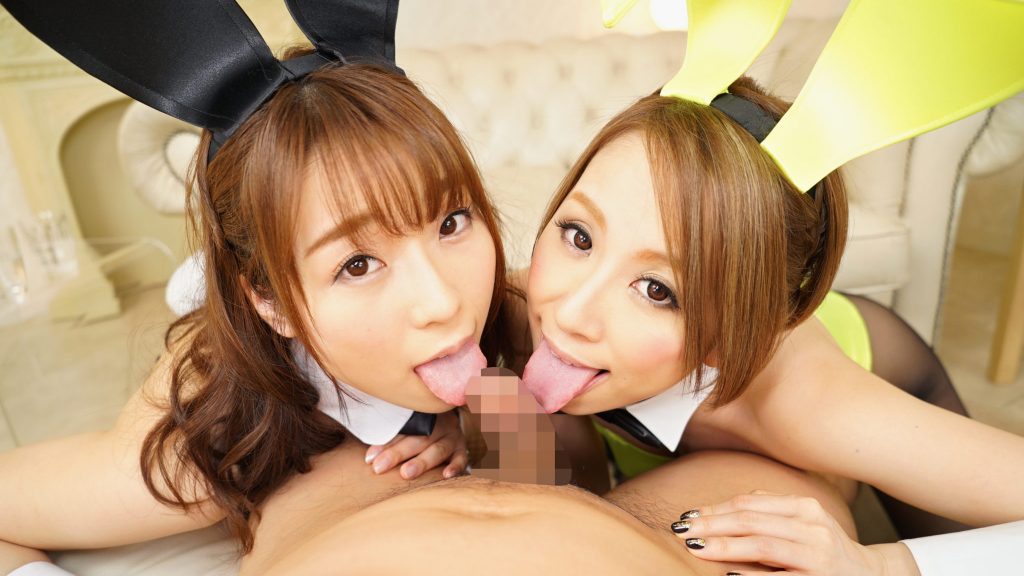 Japan has always fascinated me. Their culture is so rich and varied, from their art to their cuisine. What I find intriguing is how sexually adventurous their citizens are. At first glance, Japanese girls seem polite, timid and submissive. But when you watch JAV porn, they really let loose! Gone are the good girls and instead, they're replaced by sexual creatures who moan with pleasure. If you're as interested as I am and find yourself dreaming of naughty Asian babes, you can make those fantasies more real than ever thanks to Japanese VR porn sites. 
I've never been to Japan, though it is on my and Isabelle's bucket list. We mostly want to go for the food and all the hot, horny Japanese babes we would meet. Either way, JAV VR porn is the perfect way to dip your toes into the culture (or at least the sexy part of it), and there are plenty of scenes to explore. Whether you want authentic pixelated movies, more Westernized uncensored JAV VR scenes, or something in between, let me break down two of the best options. 
Uncensored Fantasies on JVR Porn 
Even a casual fan would know that Japanese porn is almost always censored. They pixelate the genitals due to the strict laws regarding pornography and this extends to hentai porn as well. For many, these pixelated pussies are part of the appeal, but at the end of the day, it's still censorship, isn't it? 
JVR Porn, however, has a wide selection of VR Japanese porn that's 100% authentic and uncensored! You can see the babes play with their pussies, suck dick and have sex – without any pixels! They offer a variety of storylines to appeal to all the fantasies you have rolling around in your head. Maybe you're craving a JAV maid scene? Or perhaps you saw two cute teens walking down the street and fantasized about fucking them. Well, you can experience that virtually too! 
One movie that stuck out stars Aya Miyazaki. In "Japanese School Girl Comes to Wake You Up," you get a pleasant morning surprise when you wake up to find Aya laying on top of you and her big eyes looking right into yours as she begs to suck your dick. At least I think that's what's happening – there aren't any English subtitles. Not only does she service your cock, but also she takes off her panties and leaves on her skirt while you fuck! With 90fps, insanely high video quality and compatibility with all the top headsets, you'll almost forget she's not really there. 
Japanese Teens on Virtual Real Japan
Virtual Real Japan is perfect for those of you who love authentic, censored Asian porn. Their movies are filled with sexy Japanese teens and MILFs that you get to interact with. Sometimes a gaggle of Asian babes is focused on you – and often on each other too! 
Have you ever wondered what it'd be like to get up close and personal with a beautiful girl from Japan? In the scene "Long VR: Physical Checkup VR," you can do exactly that in the role of a doctor who's giving a group of teens their physicals. First, you watch as a nurse strips them down and takes their measurements, then you get to finger them and feel their tits, one after the other. Who needs medical school when Asian VR porn scenes exist? 
A New Way to Experience JAV Porn
If you're reading this, I assume you're already a big fan. What better way to elevate your experience than by strapping on a headset, laying back and letting these scenes play out right in front of you? VirtualRealJapan and JVR Porn are two great examples of websites that cater to a wide assortment of fantasies, so get ready because it's time to head to Japan!