So you've heard from some of your friends that virtual reality is the future and they've probably even bragged to you about how wild it is to toss on a Quest 2 and go to virtual pound town. They're not wrong, but I don't blame you if you're still hesitant. Why sign up and pay right away when you could check out the top tube sites offering free VR porn without any commitment?
Explore the World of Free VR Porn
Let's clear the air for a minute. Just because something is free doesn't mean the quality is subpar, especially when it comes to VR. Studios are beginning to understand that if they want their productions to be successful, they need to give a little away – that's why you see so much free content out there.
Still, there are usually some constraints. First, the majority of tube sites only show you clips of the full feature films, so you'll need to work fast to get the job done. Second, you likely won't find scenes higher than 4K quality – many are reserved for paid users. Third, most can only be streamed since downloading is also a members-only perk.
VR Porn That Packs a Punch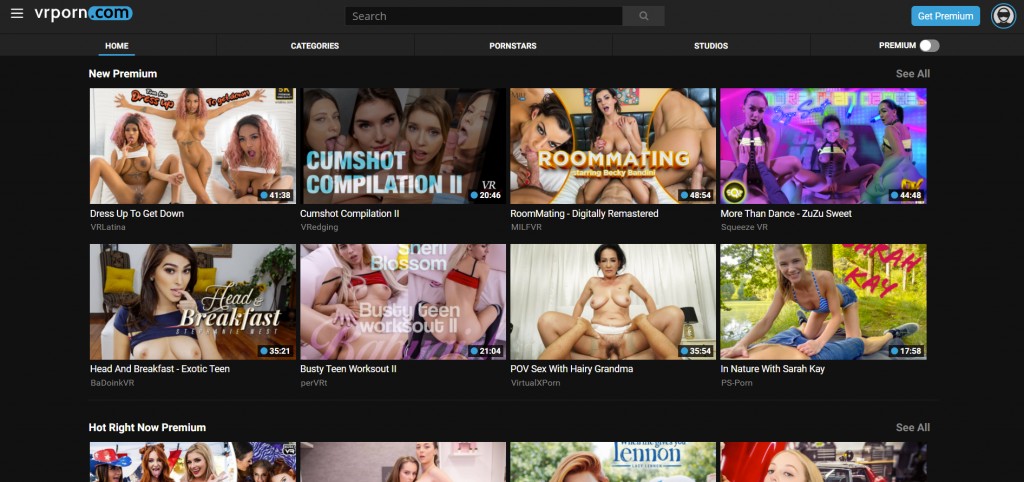 Proclaimed as the world's #1 site, VR Porn is the one-stop shop for all of your free virtual porn needs. You'll find hundreds of videos from all of the top brands like VR Conk and Badoink VR, but without the hassle or obligation of giving up your credit card information.
As I mentioned, remember that the videos are short 5-minute clips, but you'll still get a good idea of what to expect for trending models, locations and sex positions.
Discover Something Huge With VR Sumo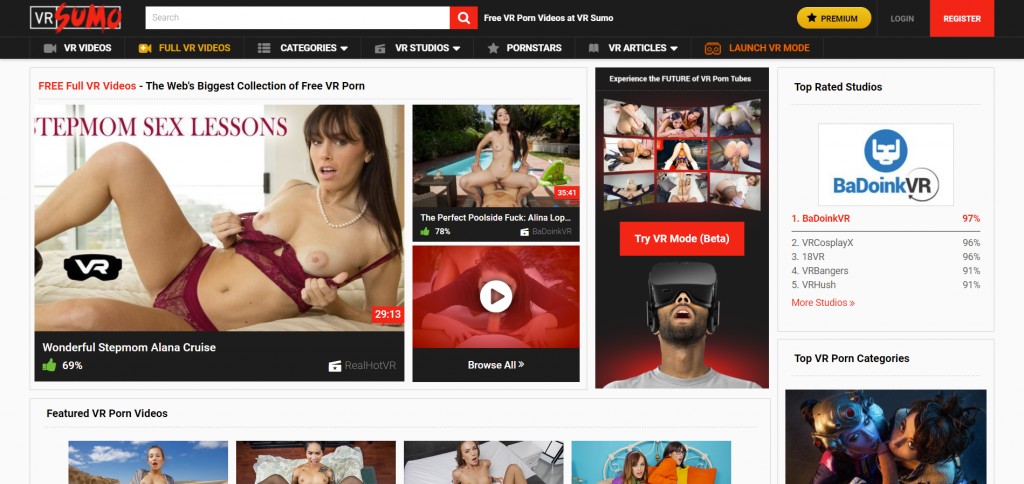 When I think of the word "sumo," I think big… like really big! And VR Sumo couldn't be more aptly named – it houses the largest collection of full-length free VR porn on the 'net. The coolest part is that they add a new full-length scene every week, meaning you won't have to pay a single dime to get up inside your favorite pornstar in an unforgettable virtual experience.
This site also produces its own exclusive content. And if you still haven't found everything you need to get off, they also offer a premium membership giving you access to even more hot videos.
Play Around on Pornhub VR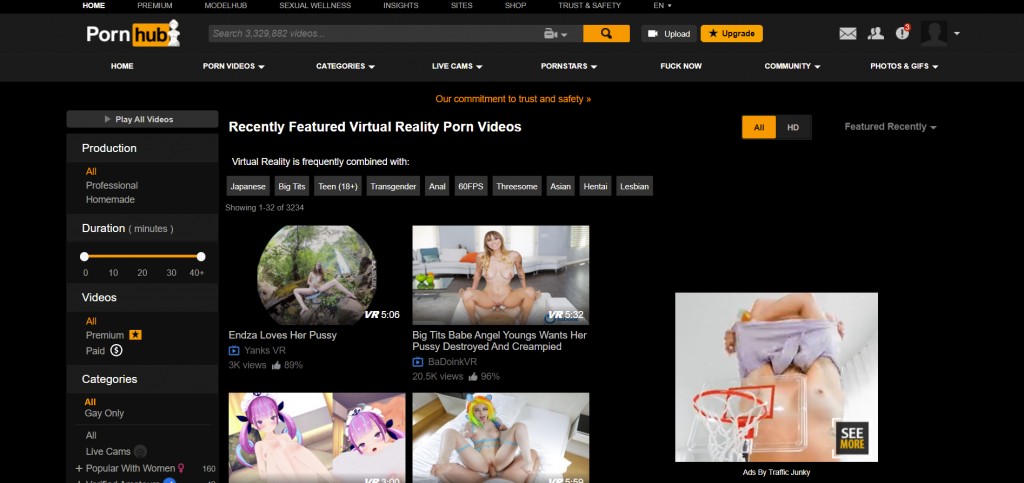 If you haven't heard of Pornhub VR, that must be the coziest rock you've been living under because this site has a little bit of everything for everyone! Not only can you join for free and get access to literally thousands of videos, but also there's a whole community to meet and bond with through model subscriptions, daily blogging and the option to hang with cam girls.
The top VR sites upload content there weekly, if not daily, with free trailers of their top-rated videos. An exclusive channel called Pornhub Originals VR will tease you with free trailers or full-length HD-quality scenes with a premium membership.
Fuck For Free With VR Smash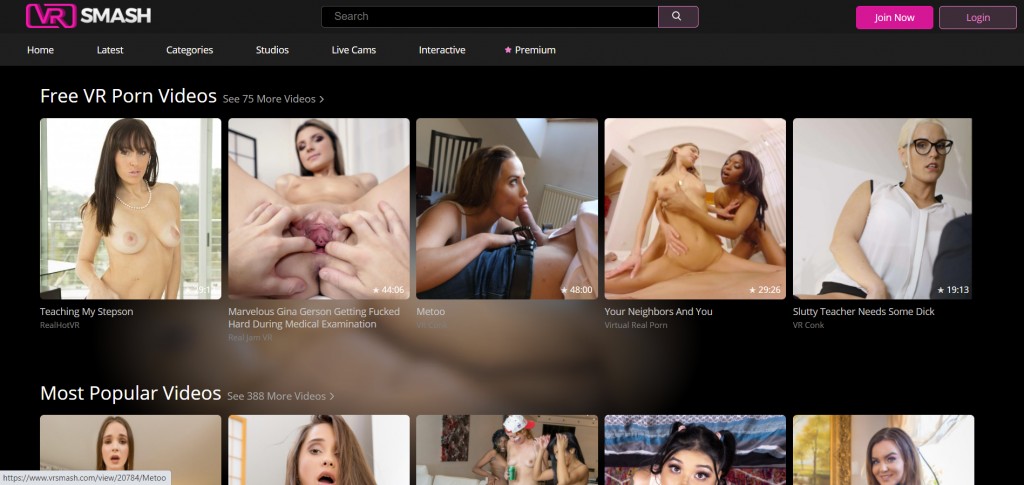 Are you relatively new to porn in VR and looking for a simple user experience without all the bells and whistles? VR Smash is the place for you! All you literally need to do is find the video that gets you excited and press play to experience content from 80+ studios for free!
The site itself is set up cleanly so that you're not wasting any of your precious time endlessly scrolling through their collection, and they have the most unique category list I've seen on any VR tube site including "car sex," "latex" and "upskirt," to name a few standouts.
Fulfill Your Fantasy On X Hamster VR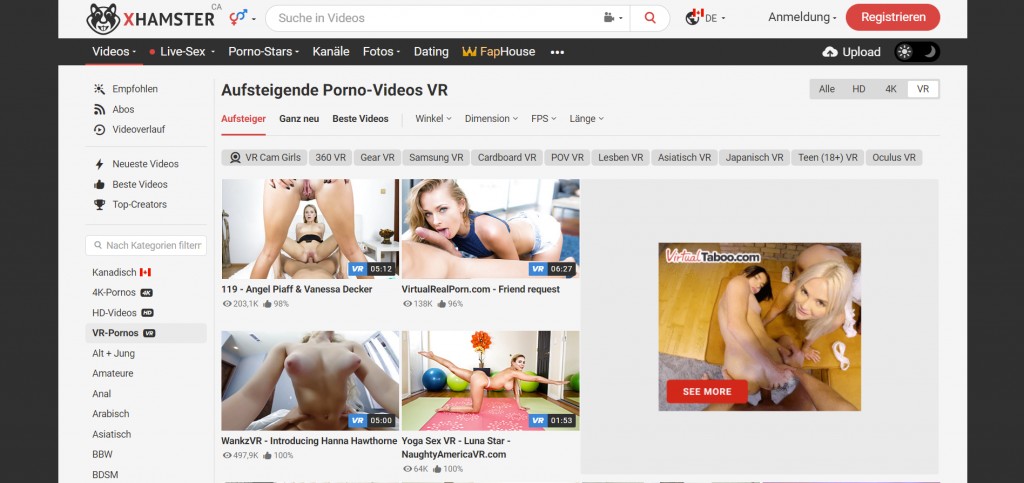 X Hamster is known for its gigantic porn stockpile, but did you know they also have an entire section dedicated to VR? This site showcases all the free porn you could imagine and then some, featuring clips with pornstars and amateurs that range from 1 minute to 12 minutes.
The variety of models is quite distinct – from MILFs with big bouncing tits to petite teens, it was quick and easy to get down to business. I did find the user interface a little messy looking, but I suppose that's the only way they can organize so much free stuff!
Stroke & Save With X Videos VR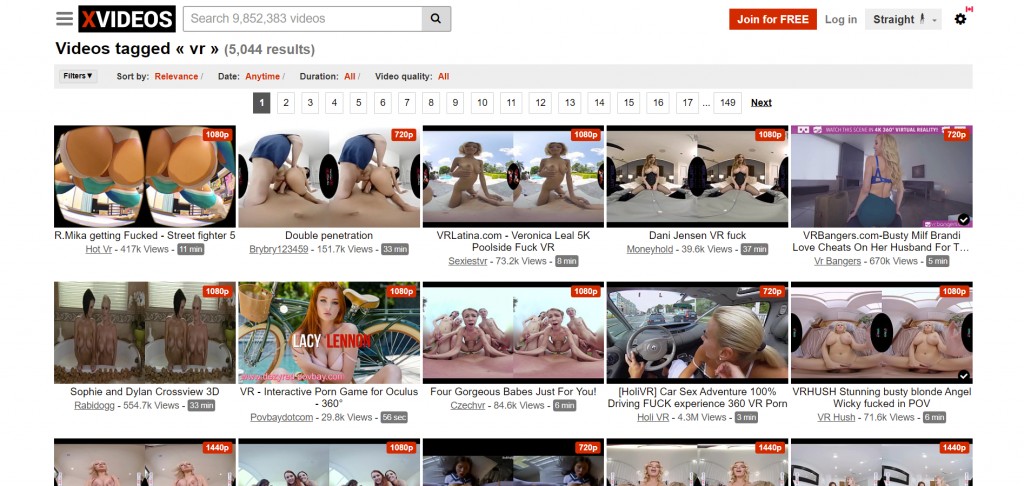 This simple to use site works similarly to most tubes, only X Videos VR doesn't have its own virtual reality section, but rather a "VR" tag. You can filter and personalize your search, and combine any category with "VR" for more tailored results.
Video-wise, the majority are shot in 1080p with some falling lower at 720p and others exceeding the norm at 1440p. What I liked most about their selection was all the CGI VR porn with popular female superheroes and outrageously beautiful 3D creations.
Watch Free VR Porn on Sex Like Real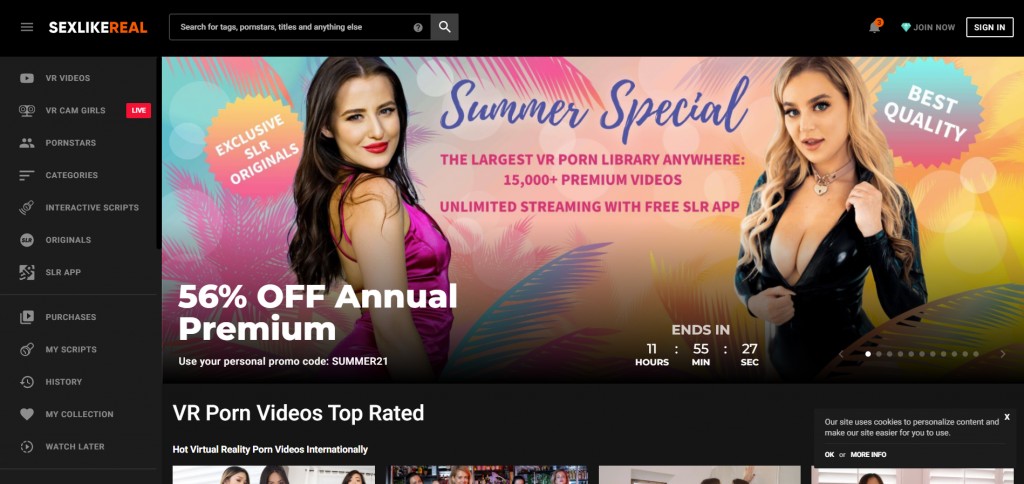 This scintillating tube site has the largest library of any other site, with over 15,000 videos to date, including exclusive Sex Like Real VR productions. On every corner of the interface, you'll find another cool feature to draw you in deeper like VR cam girls, interactive scripted scenes you can use with your preferred teledildonic, and wild 6K 200-degree FOV options.
Sex Like Real VR knows what its users want! They put their intuitive designs at the forefront of your experience to keep you cumming back for more. Enjoy 2 to 5-minute free trailers on the DeoVR app or watch the debauchery with the site's built-in media player. If you like what you see, you can join as a premium member for additional benefits.
Keep It Sweet and Simple on VRP Hub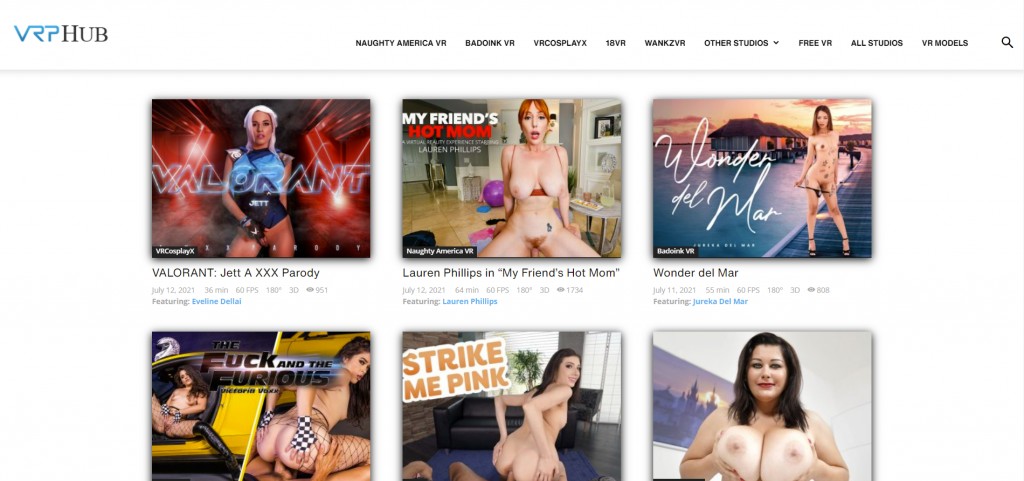 Want to bang your friend's hot mom or spy on your sexy stepsister while she's in the shower? Of course you do! VRP Hub keeps your free-porn browsing experience as effortless as possible with a clean white backdrop and a well-categorized video menu. You'll notice the slew of 180° and 360° scenes to choose from, but there is a lack of model diversity.
Over 85 studios populate the site with their content which ranges from solos and JOI to threesomes and anal shenanigans. The releases are dated, which gives you an idea of how many new videos are really being uploaded (PS: It's a lot).
Find Your Favorite Free VR Porn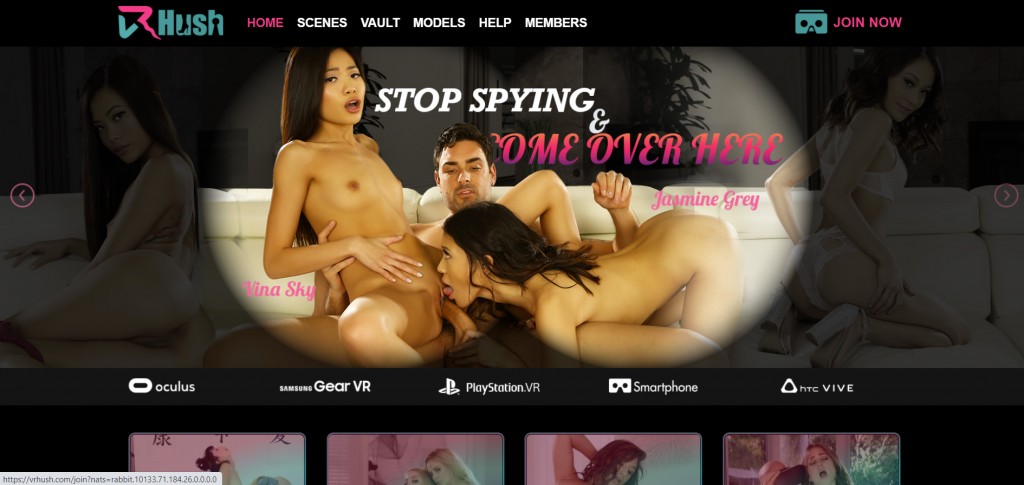 Outside of tube sites that predominantly push free VR porn, you can also find some decent free clips on popular premium sites like VR Bangers, VR Hush and Czech VR. Their business models depend on users purchasing premium memberships, but they're not shy about sharing a little bit for free either.
As virtual reality technology advances right before our eyes, VR tube sites and premium sites alike will have to fight to continually remain relevant, adapting their shooting styles to user demand. Where do you go to find the best free VR porn? Follow my blog for the latest updates.