Personally, I prefer sites with slightly more subtle or clever names, but, one thing's for sure, this site isn't exaggerating about its content. Enjoy 100s of 180° 3D clips for free! Email me.
Pros
Free to use
100s of clips
Links to original pay sites
Cons
Videos are short clips or trailers
Might have issues with some headsets
Bottom Line
This is a tube site, plain and simple, and with that comes all the pros and cons that we like and that annoy us. On the one hand, there are 100s of clips that you can watch for free, but on the other hand, these clips represent little more than a tease of the original full-length video. Also, you won't be getting the same kind of quality experience that you would from watching them on a paysite, but that's why every scene has a link to its site of origin so that, if you so choose, you can get your hands on a real hardcore virtual deal.
My Full Sex VR Review
A Tube Site Filled with 180° 3D Scenes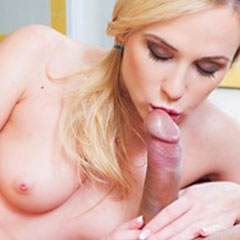 I'm not going to go so far as to say that this is the best tube site I've ever seen, but when it comes to hosting VR content exclusively, I haven't seen anything that can stack up to its breadth and volume. By breadth, I mean that the clips you'll find here come from 24 of the leading VR sites that are producing hardcore 180° 3D content as I write these very words. They include all the sites I've already listed and reviewed like MILF VR,18 VR and Virtual Real Amateur, just to name a few. They've even gone so far as to include sites with gay and trans content like VRB Gay and VRB Trans. Now that's inclusive!
The Model Index Has a Lot of Helpful Tools & Info
There's also an extensive model index here. Not only do the individual profiles have direct links to the girl's scenes, but they also include a brief bio, Twitter handle and tons of physical stats. Writing all of them was clearly a labour of love and I commend the site's commitment to providing this level of detail. In addition to the index, the site also has a search bar, distinct categories, various tags and you're able to favorite the scenes.
Scenes are Not Device-Specific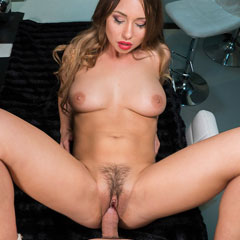 One of the more obvious shortcomings, or perhaps I should say, an area where there's room for improvement on this tube site, is that the scenes are not formatted for use on individual headsets. This is prevalent across nearly all tube sites that offer virtual porn and the result is that you won't be getting the best possible visual experience. When you click to download a specific scene, you're offered only one full-length option and it reads "All Headsets." Now, if you know anything about virtual reality and the headsets that make it possible, you know that a single format will not work optimally across all devices because their capabilities are different. You should keep that in mind when trying out these scenes, 'cause if you have an Oculus or VIVE headset, chances are the scenes aren't really living up to their potential.
Enjoy All These VR Clips For Free
Granted, this site only offers trailers and short clips, so you're not going to be getting the full immersive experience that you would if you had a membership to a VR site. Then again, that's the whole point of this site. SexVR is here to promote adult virtual reality porn by giving you a taste and direct links to paysites so that you can sign up for them if you so choose. All in all, I think it serves as a fantastic platform to get more people interested in all the different types of adult virtual content.
Click Here To Visit Website
Similar VR Tubes

I don't know whom I love more. The person who invented virtual reality or the person who made it for adults. Actually, I love whomever made VR Porn's free streaming content!

When you think sumo, you probably think of a Japanese man with a whole lot of weight behind him. VR Sumo is a tube site with a whole lot of adult VR that you can stream for free.
Sign Up for Free VR Porn!
I'll send you updates and deals from the best VR tubes.

Pirou VR is a tube site where you'll get to sample virtual porn videos from some of the best VR sites online. From threesomes to taboo sex, dive into these immersive scenes.

Everybody likes to watch adult VR, but not everybody likes having to pay for it. That's why there's tons of free virtual scenes for you to stream on XHamster VR.

Somebody's got to write the folks at XVideosVR a thank-you note for making 100's of VR scenes available for free. It's no-strings-attached, so what are you waiting for?

Interested in sampling VR porn vids from the best sites? VR Porn Jack has you covered with hundreds of scenes, including categories ranging from fetish, teen, MILF and so much more.

If you're looking for a quality tube site where you can watch hardcore virtual porn, SexVR is the place to be. You'll find clips and full-length scenes from a variety of adult studios.

From the hottest cosplay scenes to big-tit pornstars, explore content from some of the top VR porn sites, with 100s of videos covering a wide range of niches.

Laid Hub is a huge tube site with a large collection of free VR porn that will immerse you in a variety of scenes. They also have tons of 2D videos, so it's the best of both worlds.

With adult virtual reality being all the rage, PornFoxVR has been filled to the brim with one eye-popping hardcore 3D scene after another that you can stream for free!

Porn.com is a much visited adult tube site that's gotten even more popular since adding its very own dedicated VR page. Don't miss out on all these free 180° 3D hardcore scenes!