Have you ever heard of the Window Mixed Reality headsets? They're not exactly what their names suggest, but they're still amazing. This review covers all the pros and cons and why you should get one! Email me.

Pros
Unparalleled ease of streaming
Increased visual resolution
Competitively priced (most headsets)
Cons
Compromised positional tracking
Not the best controllers
Not every site has WMR files
Bottom Line
The WMR headsets are fascinating. It's a whole new VR platform that opens up a lot of opportunities, especially since you can view and operate your desktop while wearing them. Plus, with multiple headsets to choose from, you can pick the one that best suits you and your style. There are also adult sites that now work with WMR's advanced capabilities - and for the sites that don't, you can still download and play the scenes easily.
My Full Windows Mixed Reality Review
It's a Whole New VR Platform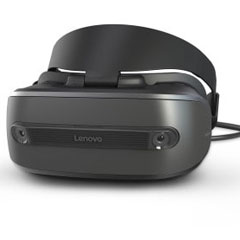 Have you heard about WMR, also known as Windows Mixed Reality? I've seen this three-letter acronym a lot over the last couple of years, but I was always confused as to what it specifically referred to. At first, it was used to describe Microsoft's smart-glasses, AKA the HoloLens, a device that provided augmented reality applications on a pair of glasses in real time. But now, the term WMR is also being applied to a whole new series of immersive headsets that play VR content just like the Oculus Rift, HTC VIVE, or GearVR. The term mixed-reality is used to imply that the device would be able to play both augmented reality and virtual reality, but that isn't the case. So far, WMR can only play virtual reality content, so maybe the mixed-reality is something that Microsoft is working toward. We can only hope.
Choose From Multiple Headsets
What's especially unique about WMR is that it's more of a software than a headset, since there are now at least six different companies manufacturing their own headsets using the WMR software. They're mostly the same, with some differences in price, the ergonomic construction and minor differences like the field of view each can provide. The major manufacturers of them are, in no particular order, Samsung HMD Odyssey, ASUS, Lenovo Explorer, HP, Acer and Dell Vision.
You Can Play Porn on Them Easily
Now, if you're wondering whether or not you can play virtual porn on these headsets, the answer is a resounding yes. In fact, there are several sites that offer specifically formatted files for them including Virtual Real Porn, VR Bangers>, VR Porn and VR Smash and others. These files typically have higher bitrates that the WMR devices can handle. While some of the headsets have different resolution capabilities, ranging from 1440x1440 to 1440x1600 per eye, they're all consistently higher than the Oculus Rift or the HTC VIVE, both of which can only play 1080x1200 per eye.
Make Your Desktop a Virtual World
But just because a site doesn't offer a specially formatted scene for a WMR device doesn't mean that you can't enjoy hardcore immersive porn. In fact, you can play files meant for the Oculus or VIVE with no problem as the WMR has a pretty cool trick up its sleeve that makes watching 180° 3D content a breeze, especially when it comes to streaming. While it doesn't have any real AR capabilities, you're able to see a virtual version of your desktop while wearing it. This is something that the other mainstream headsets cannot do. As a result, you can visit websites and stream content from the on-site player! It's that simple.
Tracking & Controllers Could Be Improved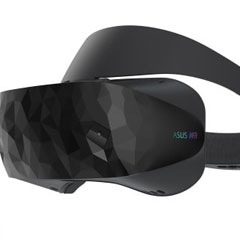 When it comes to drawbacks, the WMR does have a couple. First off, there is no external tracking apparatus, unlike the Oculus or VIVE. The tracking system is built into the headset, which makes the setup much easier, but it's been known to cause some problems. Thankfully, when it comes to porn, users aren't typically moving around much. Also, the controllers are said to be less than stellar, especially when compared with its competitors, but again, this is something to consider if you're more interested in virtual gaming than immersive adult content.
They're Priced to Sell
A couple of other important aspects of the WMR devices that I feel like you should know are that the computer specs are much lower than what the Oculus or VIVE require. Especially when it comes to watching porn. This means you don't necessarily have to have an expensive high-powered computer to run this device. Also, some of the headsets are considerably less expensive when compared to the other two leading desktop headsets. Though, Oculus and VIVE are also moving toward slashing their prices, so at the very least, the WMR is competitively priced. Which is good for everybody!
Windows Mixed Reality Advances the VR Cause
There you have it, folks, the Windows Mixed Reality headsets. The latest addition to the collection of VR devices requiring less power and at a lower cost, but with a better resolution, easier setup and cool new features. This is just another step in the long road of making virtual reality technology more accessible and helpful for the whole world.
Click Here To Visit Website
Similar Best VR Headsets
PS4 fans absolutely need this VR headset. It's not just for playing exclusive PS4 game content. You can easily adjust it to watch your all your favorite adult scenes too.

Arguably the most popular desktop device, the technologically advanced Oculus Rift has surpassed all expectations and delivers an immersive experience like none other.
Sign Up and Get First Dibs
Exclusive updates and offers on the best VR gear out there!

Originally the manufacturer of high-end Android smartphones, HTC is now leading the headset game with the VIVE. It's neck-and-neck with its competitor for the most sophisticated one.

If you're going to watch virtual reality porn, why not use a headset specifically designed for optimal VR porn viewing? Introducing the innovative and easy-to-use Iris VR!

The Oculus Go is a revolutionary piece of wearable standalone tech that will enable you to immerse yourself in virtual porn scenes without a smartphone or attached desktop.

If you've heard the buzz around VR porn, but you're on a budget, you can't go wrong with Google's cardboard viewer. It's dirt-cheap and works with most smartphones.

Do you like VR porn? Do you own a Samsung device? If you answered yes, there's no reason you shouldn't get yourself a GearVR and start watching your fill of adult content.

So Google has decided to build a real VR headset instead of offering folded cardboard with glass lenses in it. The Daydream View is their answer to Samsungs' Gear VR.

It was only a matter of time until nerds rebelled against the status quo and made their own VR viewer with open-source tech. The OSVR rivals the leading headsets and costs less.