Let me start by saying I would never actually condone cheating. I don't want you breaking up with your wife and then coming back to me with, "But you told me to, Paul." Then again, telling you not to do something only makes you want to do it more, right? Just the idea of fucking your wife's hot friend, or your best friend's girl, is probably enough to get you going. 
Me? I love Isabelle. Which is why I choose to live vicariously through virtual cheating porn. It's all the rewards without any of the risks! Almost every top VR site has at least one video with an infidelity theme.
"My Brother's Cheating Girlfriend" – VR Bangers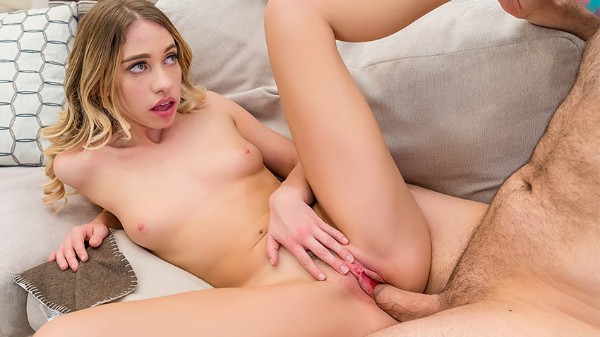 I love my brother, too, but if he had a girlfriend who looked like Khloe Kapri, I'd have a tough time avoiding getting into her pants. Lucky for me, in "My Brother's Cheating Girlfriend," my sibling is a total dick to her, so when Khloe comes by looking for him, only to see she's been stood up yet again, she's pissed and ready to get revenge by fucking the next guy she sees – which just so happens to be me! VR Bangers always delivers. As soon as Khloe sat on my lap and asked me to touch her ass, I knew this was going to be another hit.
"Jennifer's Affair" – Badoink VR
Some women are so sexy that there's no way they could ever stay faithful to one man. Just look at Jennifer Jane on BaDoink VR. This Czech hottie has a toned body, legs for days and piercing eyes. In the appropriately named scene "Jennifer's Affair," when her husband walks out of the room, within seconds, she's stripping and getting down on her knees to give me a blowjob. What happens next, I can only describe as incredibly passionate sex.
"I'm Just Here to Grab My Stuff" – VR Hush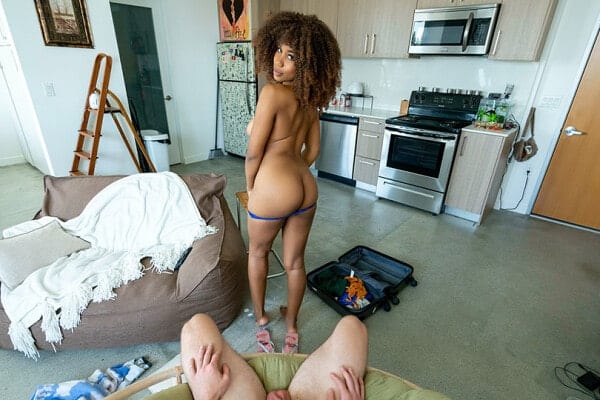 Wait, could cheating on your girlfriend lead to better sex? Realistically, no, but in "I'm Just Here to Grab My Stuff" from VR Hush, they sure make it look that way. After being unfaithful multiple times, my sexy ebony girlfriend Jenna Foxx has had enough! She's coming over to grab her stuff and leave me for good – until she realizes she's just as horny all the time as I am. So she decides to fuck me one last time and remind me of what I'll be missing out on.
"Side Piece" – Wankz VR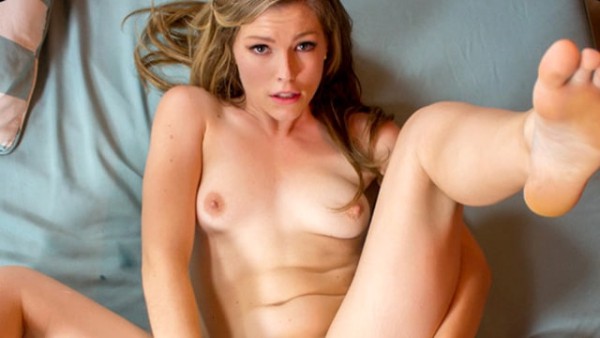 What's a guy to do when his girlfriend is too vanilla in the bedroom? Easy – get a "Side Piece." You get great sex with zero emotional attachment. In this scene from Wankz VR, your girl just left and your side chick, Ella Nova, is hiding in the bushes. This babe is wild! Not only does she grab your cock and then shove her pussy in your face, but she also bends over and lets you virtually bang her in the ass.
"My Wife's Hot Friend" Naughty America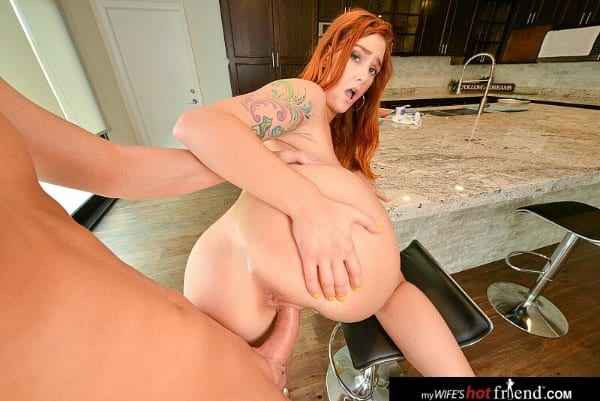 Cheating porn is so popular that Naughty America made an entire series on it called "My Wife's Hot Friend." One of my favorite scenes stars redhead PAWG Siri Dahl. I just love the premise. Apparently, my wife made a deal with Siri that whoever gets married first has to share their husband sexually. A little odd, but who am I to complain? I get to virtually fuck her for over an hour in the kitchen!
"Naughty Weddings" – Naughty America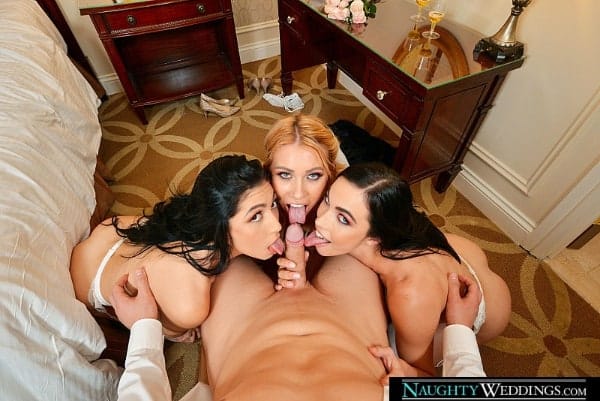 I've got another great series from Naughty America VR for you called "Naughty Weddings." This fantastic orgy stars Chanel Grey, Diana Grace and Judy Jolie. Is it considered cheating if you're not married yet? Either way, Chanel is about to get hitched and plans on remaining loyal to her man – but not before one last hurrah. You'll get to be the best man who virtually fucks Chanel and her sexy friends.
"Payback" – VR Bangers
Here's another one from VR Bangers. We've been talking about cheating this entire time, but what if you're the one being cheated on? When pornstar Cali Lee comes to you with proof that your girl has been cheating on you with Cali's very own boyfriend, who's also supposed to be your best friend, you decide to get some sweet revenge in "Payback." Not only are you two going to fuck, but also you're going to record it and send it to them!
"Cheating Her Ass Off" – Czech VR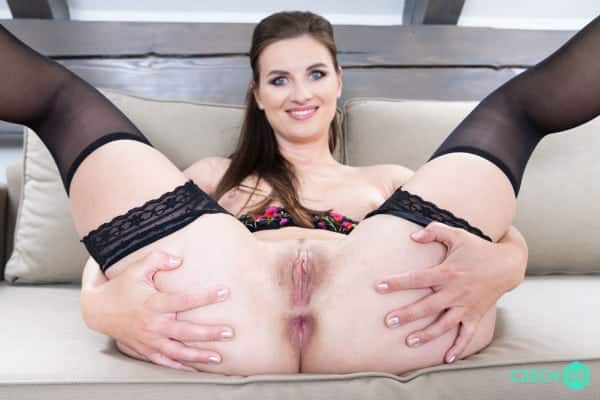 Wait a minute, is that Jennifer Jane again!? I did tell you that when a girl looks this hot, it's hard to stay committed to one guy and clearly, the theme keeps going in the scene "Cheating Her Ass Off" from Czech VR. I'm starting to feel bad for her husband – NOT! 
After spending a few minutes talking to you on her balcony overlooking the city, she can't wait to take you to her bedroom. As she walks up the stairs, she lifts her dress to show you her ass. When she finally gets you to the room, she quickly undresses and gets down to business.
Infidelity Never Looked So Good
Cheating in real life can get you into trouble, but fulfilling that urge is easy with virtual reality porn and way less risky. You shouldn't feel ashamed for having the fantasy, so why not experience it in a way that won't ruin your relationships or friendships? Got any other cheating VR suggestions? Hit me up! And if you like my picks, you might be interested in VR cuckold porn, too.