I think it's safe to say that we all find VR porn cool. I mean, all you have to do is strap on your headset and boom! You've got some of the hottest pornstars giving you the hardcore treatment. It reminds me of another hobby that I occasionally partake in that helps to immerse me in an altered state of reality. I'm talking about getting high! And by "getting high," I mean that mellow feeling that comes after smoking marijuana.
Can You Handle Yourself While Stoned?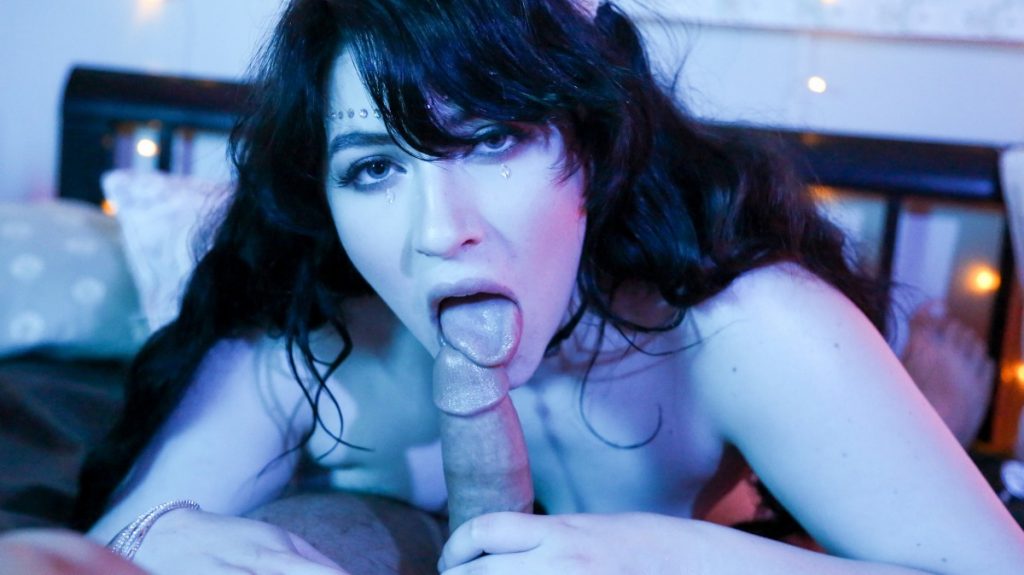 Having control of yourself while high boils down to the individual and how you usually react to VR experiences and getting wasted separately. I'm sure most of you know somebody who can smoke a big fat doobie and then walk across a 20-foot high tightrope like it's no big deal. And then there are the people who after a puff or two think they can fly out the window! Ask yourself honestly, which one are you? If it's close to the latter, maybe you should have a friend nearby or just stick to enjoying VR porn while sober.
You also have to consider how you feel in general during one of your virtual experiences. If you're prone to having motion sickness, then I wouldn't recommend getting high on top of that. True, marijuana can sometimes cure what ails us, but it also has the potential to augment or accentuate our feelings, anxieties, senses, etc. Check out my other post on VR Motion Sickness for more info on the condition and tips on how to counteract it.
4/20 Can Make VR Experiences Better
If you're like me and you don't get VR sickness and can smoke and remain in control of yourself, I say go for it. You're going to be pleasantly surprised. I mean, weed makes music, movies, food and sex so much better, so it only makes sense that it'll make hardcore VR porn better, too. For me, the whole experience felt more real and I lasted longer and came harder. It was bliss.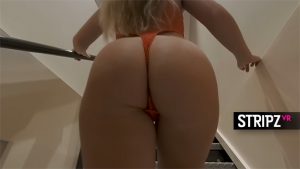 Consider a Wireless Headset
Among all the VR Headsets, my go-to is always a wireless device – whether I'm high or not. I was once using my Oculus Rift and got so invested in the scene that I forgot about the wires. Let's just say I moved too fast and nearly ripped them right out of my computer. With a wireless headset, you're free to move around, lie down, stand up, whatever. When you're high, that's just one less thing to worry about.
Always Err on the Side of Caution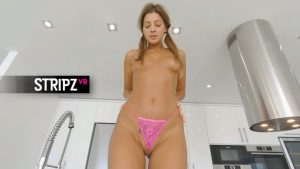 If you're starting to feel a little queasy or weird, or maybe it will prove to be too much for your senses the first time, remember that you can take your headset off and just chill for a while. Maybe lie down or get a breath of fresh air. I guarantee you'll be right as rain in no time.
Want Some Virtual Porn Recommendations?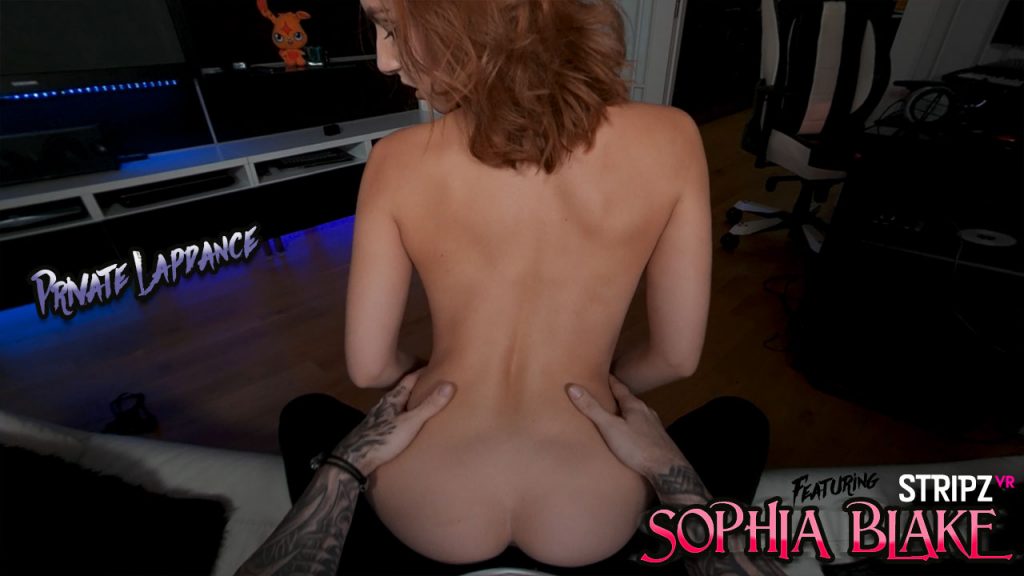 Okay, now you're stoned. What's next? Is there a fetish you've always wanted to explore? There's never been a better time than when you're high as a kite! Check out some of the Fetish VR sites I've reviewed. If you're looking for something a little more "far out," how about some 3D Animated Porn. Don't knock it till you try it.
One of my all-time favorite scenes to watch when I'm stoned is "Onyx Spa" on VR Porn. It stars busty Amilia Onyx performing the most sensual massage in a dimly lit room. The combination of dark lighting and Amilia's ethereal look makes for an otherworldly experience when you're high.
Stay Safe & Have a Blast
There you have it – weed makes everything better, so it's no surprise that the combination of marijuana and virtual porn is a winning one. Spark one up and get ready! If you want maximum comfort and enjoyability, I suggest you take a look at my blogs for getting the best VR experience and making your headset comfortable before you start. 
I'll sign off by briefly addressing the topic of using other mind-altering substances, including alcohol, prescription pills, party drugs, or whatever that sketchy guy in the park near you sells. Long story short, I don't recommend it. What you do is your business and I'm not one to judge someone for having a good time, but you're way more likely to have a bad trip or experience a serious case of motion sickness with those types of drugs. So why risk it?