As you obviously know by now, I love me some VR porn and I'll always share my favorites with you guys and gals so that you can enjoy them just as much as I do. This time around, I'm sharing some of my favs from Wankz VR. From big tits to nurses to mother/daughter adventures, you'll want to jump right in and enjoy all the action!
Big Tits in VR Look Massive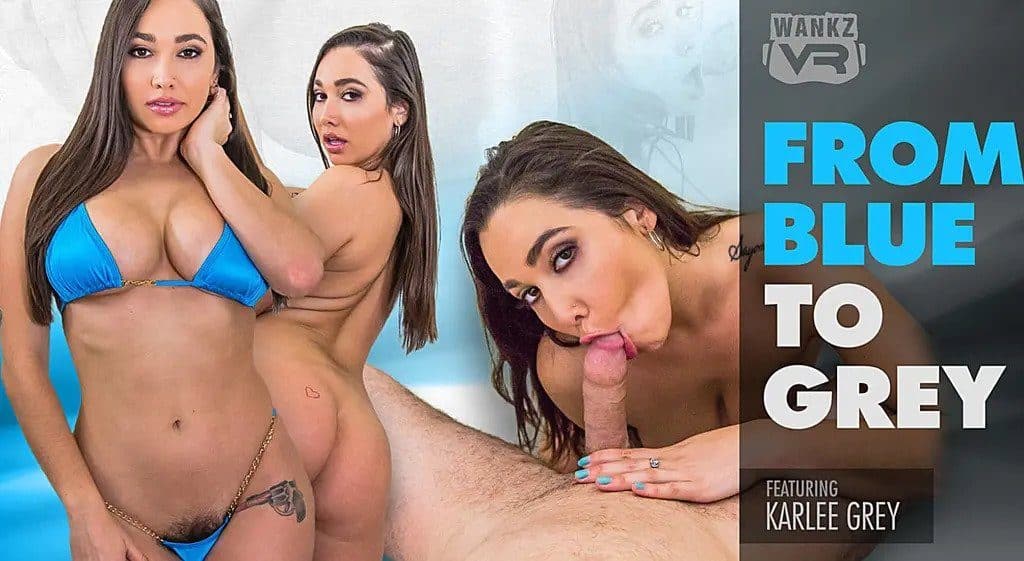 Ready for some big tits VR porn? Karlee Grey has huge boobs, and in virtual reality, they look even bigger. Imagine having those bad boys coming straight at your face? Well, you don't have to imagine – that's the whole point of virtual reality! So strap on your goggles and watch Karlee strip out of her itty-bitty bikini to show off her best assets in "From Blue to Grey." I promise you, you will not regret it!
For me, big boobs VR scenes are the reason virtual reality exists in the first place! Get a front-row seat to Karlee getting banged in a shower and riding dick, all with her glorious rack bouncing in front of your eyes.
Meet an Exotic Asian Babe in VR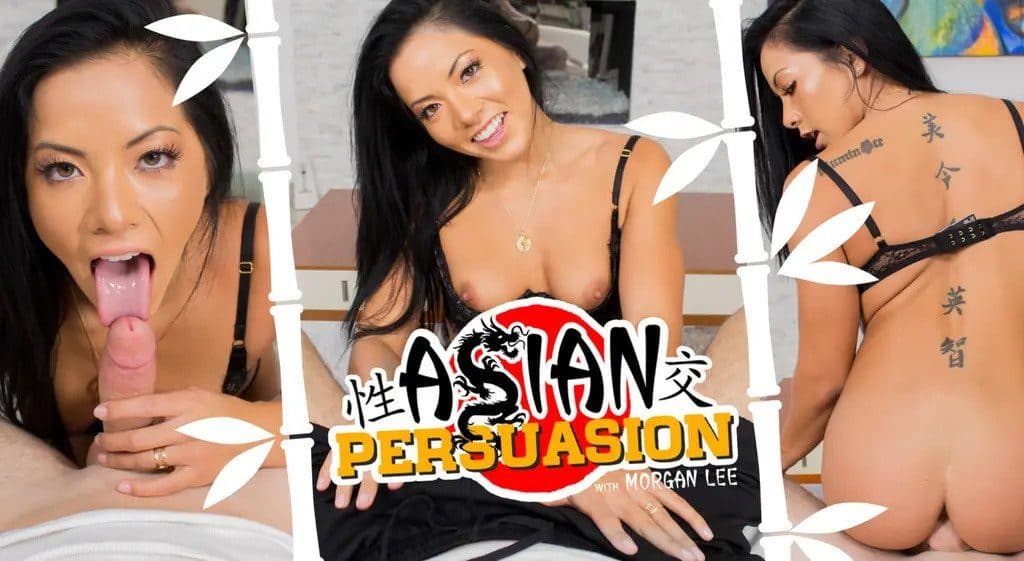 I don't know what it is, but there's just something about sexy Asian girls that drives me wild and I'm sure I'm not the only one. Maybe you've never had the pleasure of banging an Asian girl in real life, but now's your shot to land a hottie like Morgan Lee in virtual reality!
In "Asian Persuasion," your girlfriend Morgan just got home from the gym in her tight, sweaty workout gear and she's looking hot. She couldn't be happier to see your handsome face and before long, you're banging that Asian pussy! Now if only you could have a girlfriend that sexy in real life.
Sexual Healing From a Hot Blonde Nurse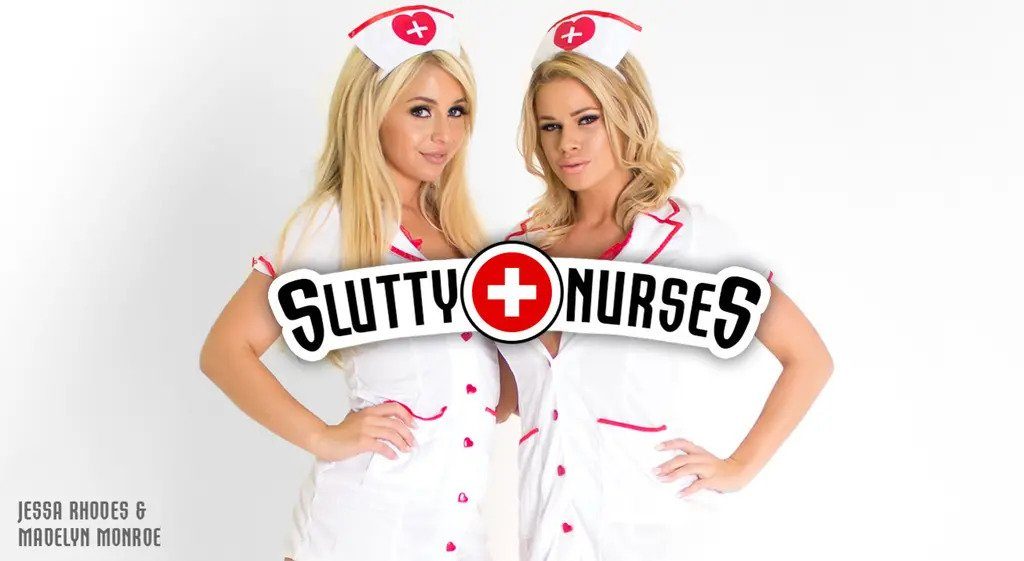 Now, this is a fantasy I know every red-blooded male has had: the naughty nurse. In "Slutty Nurses," you're the bedridden patient, and sexy nurse Jessa Rhodes comes in to take care of you with some sexual healing. I haven't spent much time in the hospital myself, but I imagine it's something similar, right?
Just when you think it couldn't get hotter, another busty blonde nurse strolls in and makes you the luckiest patient ever with a nurse blowjob and a full-blown threesome. If only all hospital attendants looked like Jessa Rhodes and Madelyn Monroe.
VR Sex With Your Girlfriend and Her Stepmom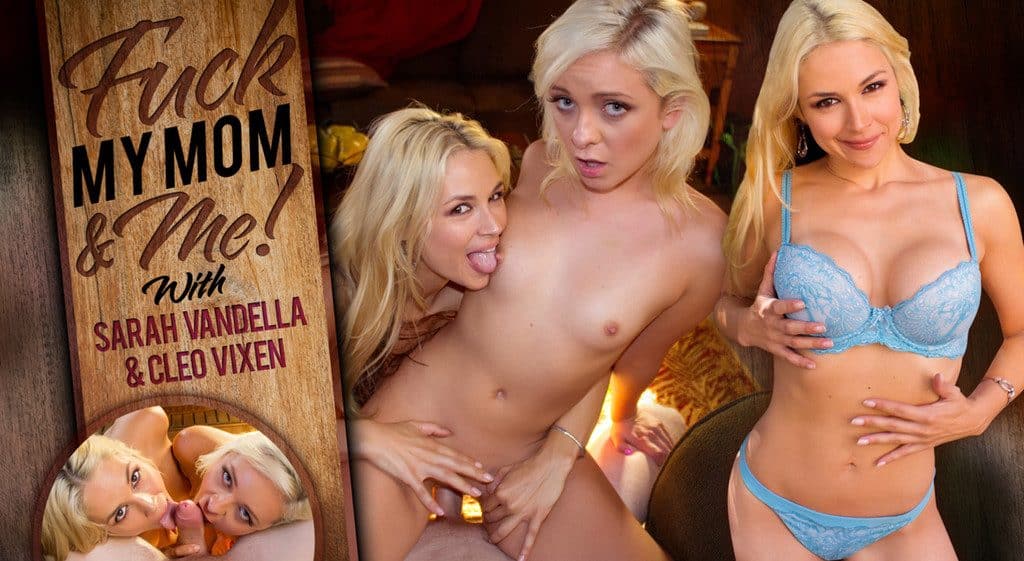 How often in life will a girl tell you, "Fuck my mom and me now!" other than in your dreams? In the land of VR porn, you get to live out that fantasy as if it's really happening. In "Fuck My Mom and Me," the stunning Cleo Vixen brings you home to meet her mom, Sarah Vandella. Both of them are blonde bombshells, and it seems like horniness runs in the family!
Then you find out Sarah's actually her stepmother, so you get treated to a mother-daughter threesome straight out of your wet dreams. Meeting the parents is never this fun, at least not in my experience!
Let Wankz VR Make Your Fantasies Feel Real
Whether you've fantasized about fucking a busty babe, Asian sexpot, naughty nurse or having a stepmother daughter threesome, you can live out those fantasies in virtual reality all thanks to Wankz VR and there's plenty more where that came from. Some of these wild stories may never happen to you in real life, but this is the next best thing!