Before jumping into VR cosplay porn, let's start with the origin of the term. Cosplay is a Japanese portmanteau from the English words "costume" and "play," and was first used by anime maker Nobuyuki Takahashi, founder of Studio Hard. He used it in a My Anime magazine article describing what he saw at the 42nd Worldcon in L.A. (similar to Comic-Con) in 1984 – fans dressing up as their favorite characters for that event has been a tradition since 1939.
Cosplay's popularity really took off in the late 1990s, with themed cafés opening in Japan, and social media turning some cosplayers at conventions into household names. Adult sites soon cashed in the growing trend with the creation of standard cosplay porn and then they started shooting scenes in virtual reality. They've been sure to explore a few different types of cosplay that are popular with fans.
Superhero Porn Saves You From Boredom
Unless you've been living under a rock, you've probably noticed that being a comic book-loving nerd is now considered super cool. Movie stars, pornstars and camgirls all proudly out themselves. Hollywood has released blockbuster after blockbuster about superheroes, and the adult industry has followed suit. Some outstanding examples of superhero VR cosplay include "Wonder Woman: A XXX Parody" from VR Bangers starring Marley Brinx who looks a lot like Gal Gadot. Only slightly less convincing is Blondie Fesser as Harley Quinn in BaDoink VR's "Harley Gets a Tune-up" scene.
Get Off With Virtual Video Games
You'll be grabbing your joystick and going for glory in no-time flat thanks to cosplay porn based on some of the world's most popular video games. VR Cosplay X is an excellent resource, with Penny Pax blowing your mind (and your dick) as Brigitte in "An Overwatch XXX Parody" when her character shows up in your living room. They also have Moka Mora staring in their "Kasumi 2: A XXX Parody" so there's Fortnite cosplay porn too and plenty more examples if you check out the site. I love kicking it old-school with my gaming, and the team at Lethal Hardcore VR has created an entire Whorecraft VR channel based on the popular game. 
Laugh & Cum With VR Parody Porn
I'm admitted to being a nerd and loving comic books and video games, but I also enjoy XXX parodies of Hollywood films and TV shows. Though it turns out the TV parodies I like are nerdy too like "XXX Parody: SeX Files" on VRBangers and VRCosplayX's "Star Trek: A XXX Parody." But the most unique one has to be "The Donald Trump Sex Tape – A XXX Parody" with a fake Melania and Sarah Palin. Despite any rumors about his small hands, this version of the President doesn't suffer from any shortcomings.
Check Out More VR Cosplay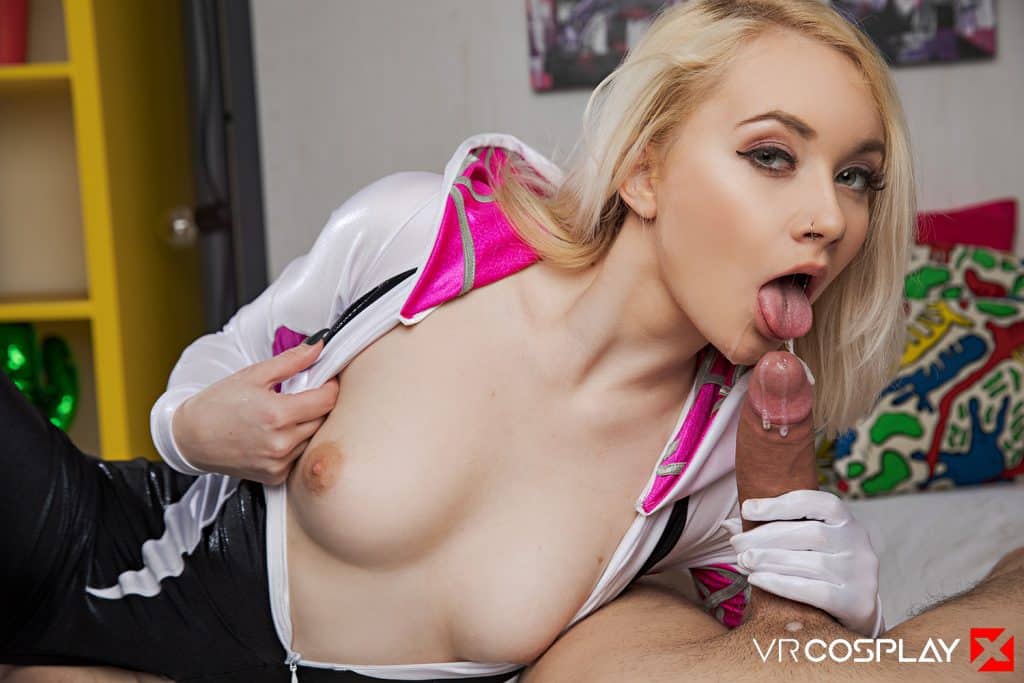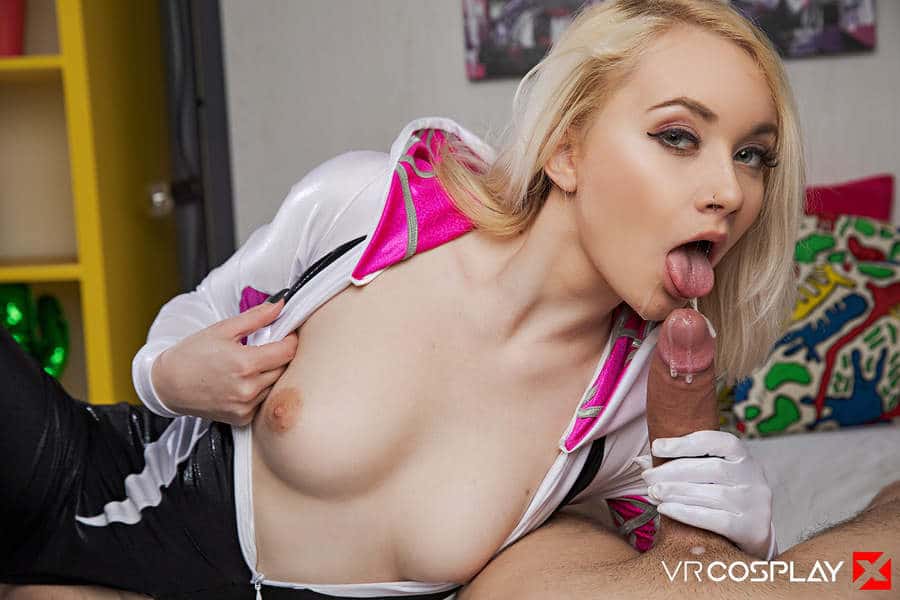 I've got more cosplay VR porn for you to check out in my blogs "Celebrate Halloween with the XXX Spider-Man Family" and "Fight and Fuck With Mortal Kombat Porn." As long as they continue to make movies with all our favorite comic book and video game characters, adult producers will never run out of things to parody. Share some of your favorite scenes in the comments section!