When I was in high school, one of my fondest memories was heading to the local arcade after school for a few rounds of Mortal Kombat. My favorite character was always Kitana. I was pretty good and had memorized all of her best combos. But I'll admit, one of the main reasons I chose her was because of her tight leather pants. When Kitana would do a high kick, you'd see the sexy curve of her ass and legs. Then like the perv I was, when I'd get home, I'd try to find some Mortal Kombat Kitana porn. Unfortunately, back then, it was almost impossible. Today, not only is it easier than ever, but there are also a few fantastic VR scenes portraying it too. And with the release of MK11 right around the corner, I figured today would be the best day to dive into some hot Mortal Kombat cosplay porn.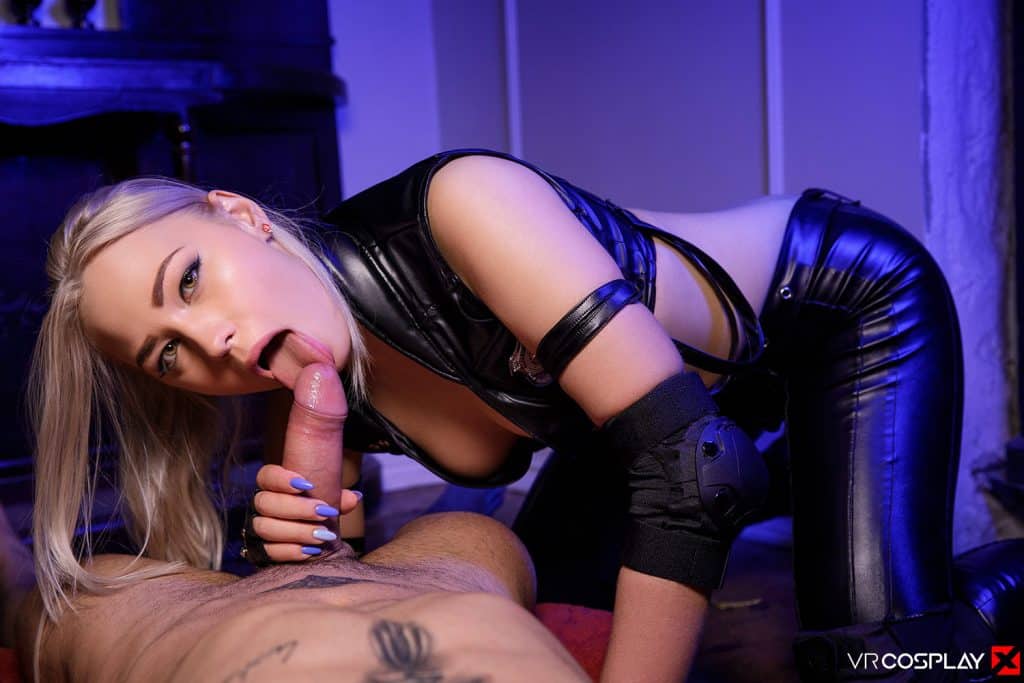 As far as girls in leather go, Sonya Blade might just be the hottest video game characters in existence. The sexual tension between her and Johnny Cage is always fun, so it's only fitting that you get to play him in this scene from VR Cosplay X.
Sonya is played by Selvaggia Babe, who wears a stunning leather outfit that leaves little to the imagination. After saving the world yet again from Shao Khan, Sonya is pumped with sexual energy. After ignoring Johnny's (you) advances for so long, she can't contain herself anymore. With her black leather tights on, she unzips her top, revealing her small perky tits, then gets on her knees to give you a virtual BJ. Then she climbs on top of you and rides you fast and hard, the only way Sonya knows how. Things finish with more cosplay blowjob action, then a handjob until you cum and she licks it all up.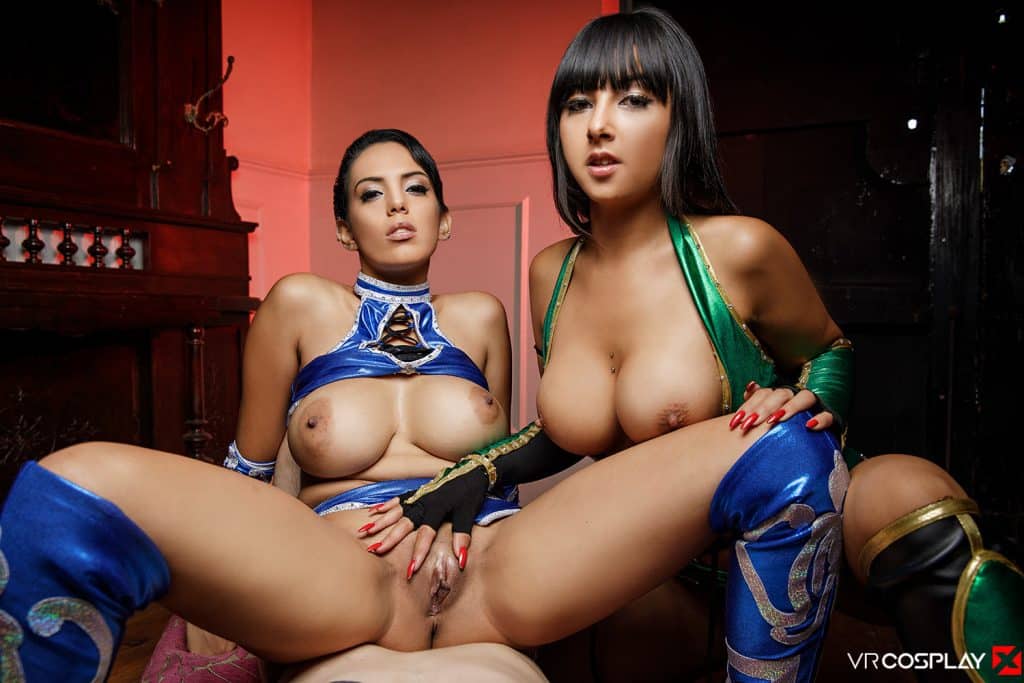 Jade and Kitana are one of the deadliest duos in the franchise. They're also one of the hottest. Those outfits are just so damn revealing! Now imagine what it would be like to get a double blowjob from them. Well, you won't have to, because it's exactly what happens in this scene.
You're experiencing a brunette VR threesome with Katrina Moreno and Alba De Silva – and who doesn't love sexy naked brunettes!? After going to town on your cock together and giving you incredible POV action, you take turns fucking them. When Jade climbs on top of you to ride you hard, Kitana rubs Jade's tits from behind. It's one of the hottest moments in the entire video. It ends with both girls sucking you off again until you have an orgasm.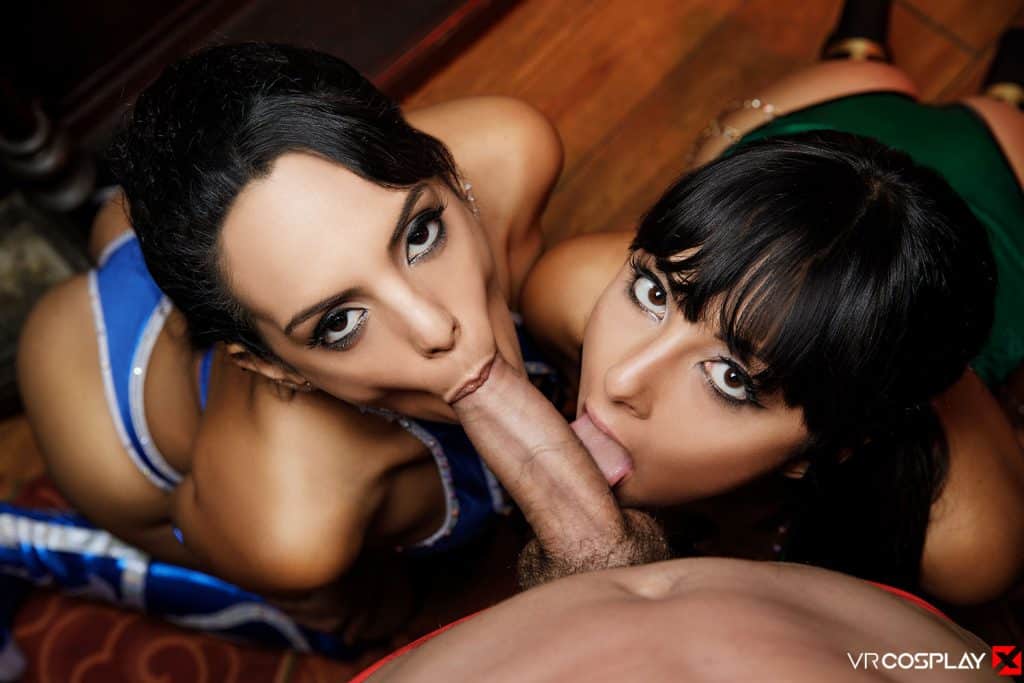 Finish Her Mortal Kombat VR Porn Scenes
Normally, at the end of a Mortal Kombat round, hearing Shao Khan roar "Finish Her!" means you're about to perform a fatality. But in the case of these VR scenes, you're finishing them off with an orgasm. Sounds good to me! If you spot any more MK virtual porn scenes, let me know in the comments below.