I like to fancy myself a VR expert. That's why you're here, after all, to take advantage of all my porn expertise. In my years of exploring virtual reality porn, I've realized some of the reasons why people like it so much. Some because it's new and innovative, and others for the immersive experience. 
But for me, there's nothing better than seeing the beautiful models up close and personal, especially when that performer has huge tits that feel like they're going to knock me out at any moment. And there's no better place to experience big tits VR porn than on BaDoink VR. With high-quality scenes and stunning babes, you may end up with a couple of black eyes by the time you're done – it feels that real!  
Enjoy Huge VR Tits in Jaw-Dropping 5K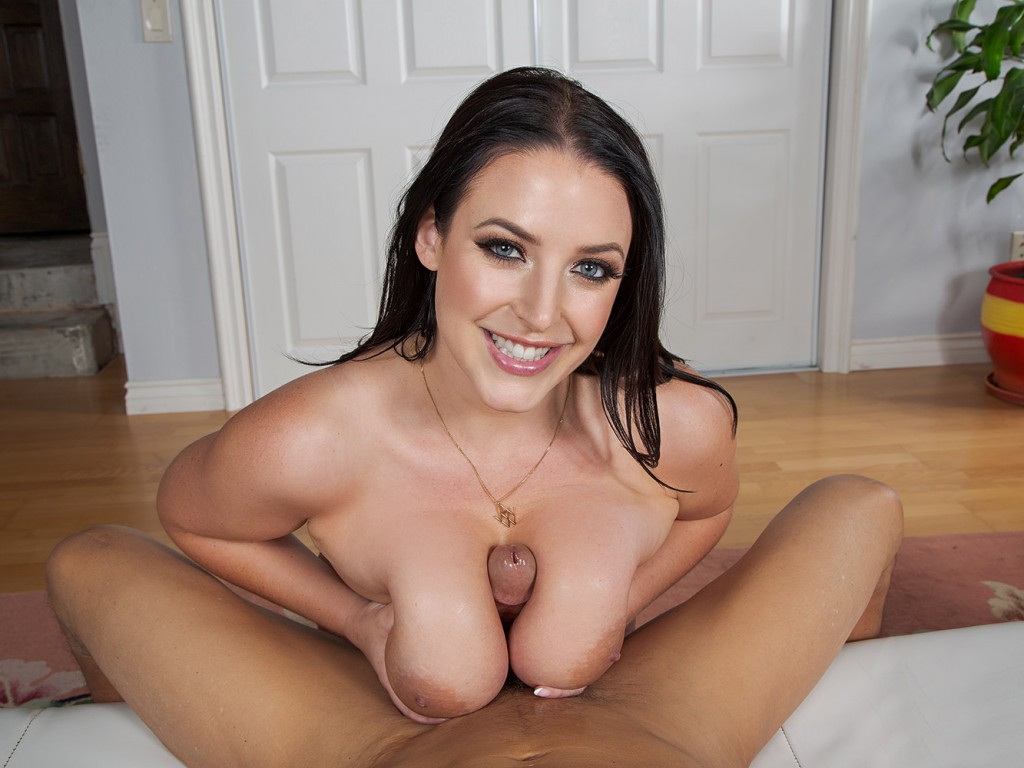 BaDoinkVR doesn't specialize in big boobs necessarily, but after browsing the movies, you'll see why it's worth mentioning. Sure, most VR sites offer up performers with big tits, but when the movies look this good, it takes it to another level. The videos are so sharp you won't miss a single detail, and the 60fps means less lag and more fluid motion.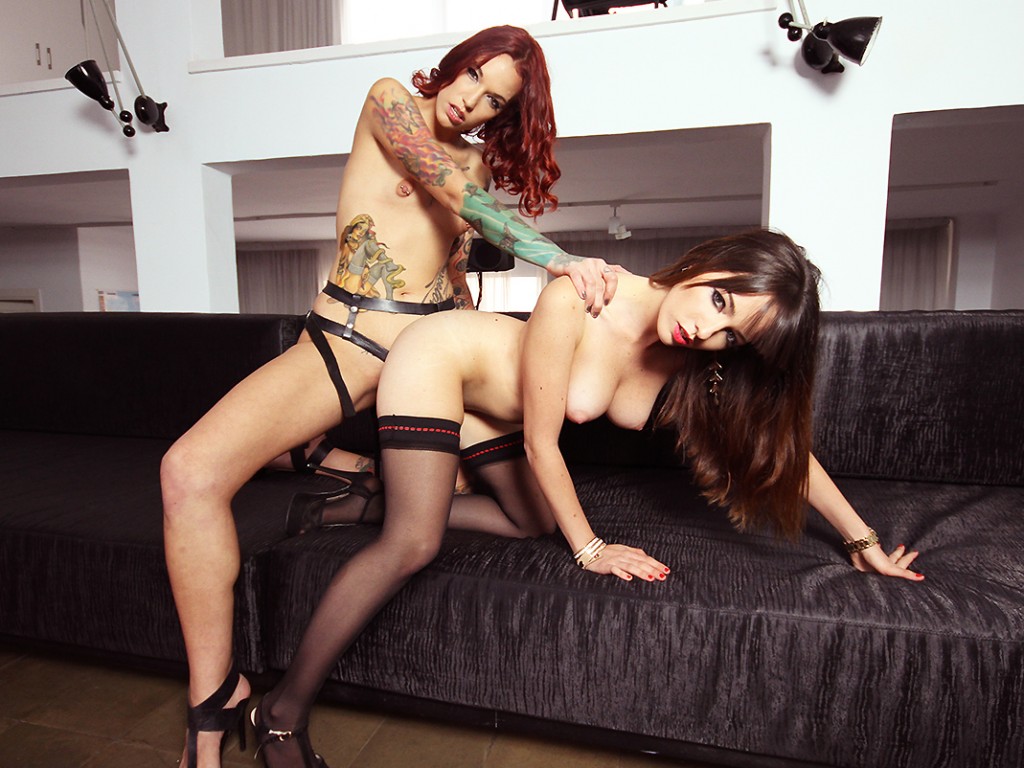 I recommend putting on your headset and launching the scene "Down Mammary Lane" with the ultimate big tit babe Angela White. The 5K quality makes it feel like she's servicing you personally and when she's leaning over, her massive breasts get right in your face. Add in the binaural audio and you'll think Angela is moaning in your bedroom! There are even a couple of 360-degree scenes, like "360 Degrees of Seduction," so you can take VR tits to a whole new level and have them coming at you from every direction.
Check Out Site-Exclusive VR Models
I could list all the beautiful girls here, like Riley Reid, Lacy Lennon and Nicole Aniston, but did you know that Badoink has three who are exclusive to their site? That's right, Adriana Chechik, Brett Rossi and Jill Cassidy are BaDoink VR girls and you won't see them getting virtually fucked anywhere else. All three women are stunning and you get to see them in tittyfuck VR scenes and other hardcore acts. You can also participate in Q&A sessions where you can ask them whatever you're dying to know.
Set Up Any Headset for Optimal Viewing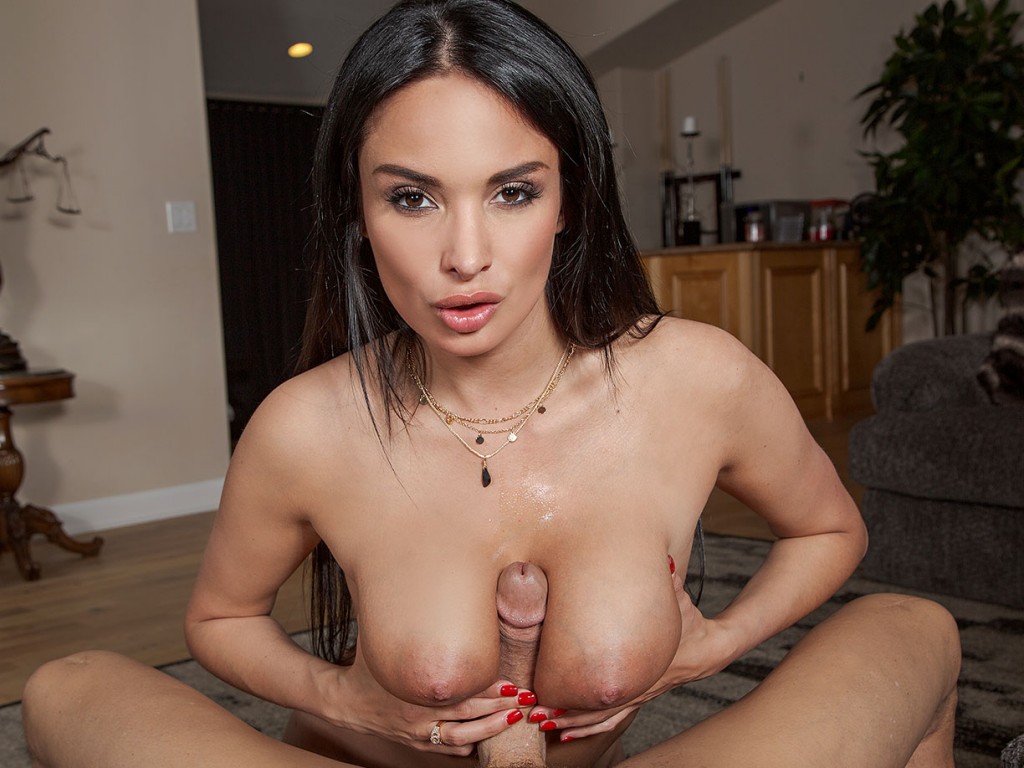 The most important aspect of VR is the hardware. If you don't have a headset, how do you expect any of this to work? Like all good websites, the movies here are compatible with all the major headsets including Oculus, Vive, Gear VR, Daydream and smartphones. If you're in the market for a new device, they have a helpful guide that will give you a rundown of all the top brands and how to set them up. You should be up and running in no time thanks to their instructions, so you can spend more time watching big tits VR porn scenes like "A Moveable Feast" with Anissa Kate! 
The Only Way to Experience Busty Porn
I'm sorry to break it to you, but once you've experienced all these big knockers in VR, you won't want to go back to regular 2D scenes ever again. Once you strap on that headset, you'll be inundated with busty babes flaunting their assets right in your face. You'll practically feel the heat coming off them! BaDoinkVR is a great resource for all the busty virtual reality porn scenes you crave, but keep exploring, because there's plenty more waiting to be discovered.