Big booty ebony porn! Did that get your attention? I'll bet it did. But don't worry, that wasn't some random selection of clickbait buzz words. I mean, do I really need to state the obvious? Black pornstars are just downright sexy and thankfully, there's a ton of them doing virtual reality porn. So I'll stop wasting time and just get right down to it. Here are four of my favorite VR scenes with ebony pornstars.
After Lunch – Interracial VR Porn Threesome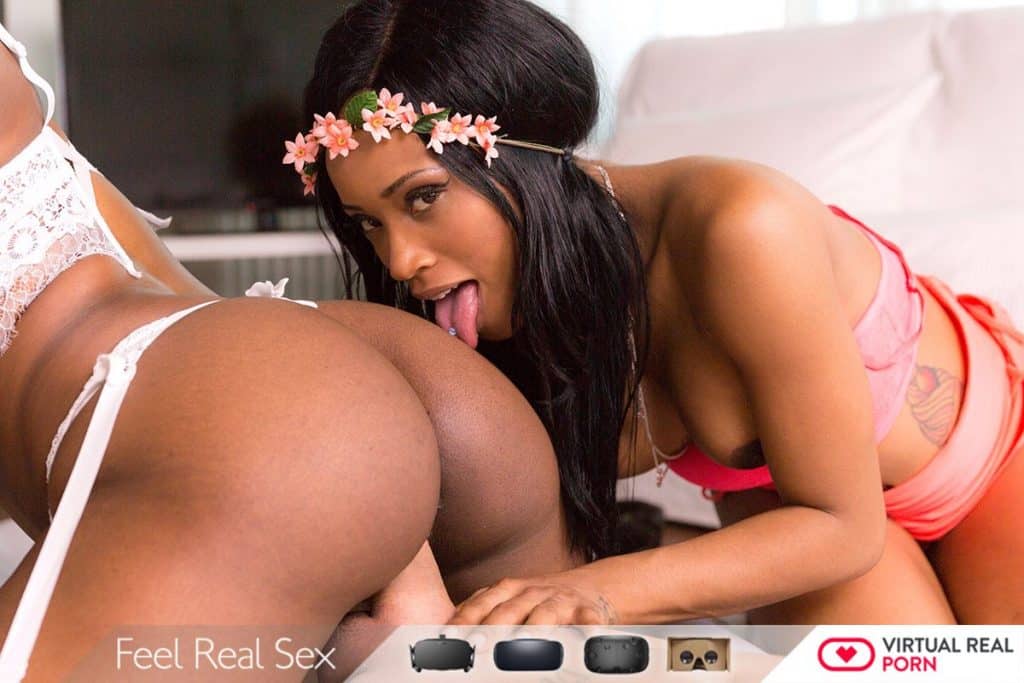 Kiki Minaj is one of my all-time favorites, so I basically run to any scene I can find with her. Add in Jasmine Webb and suddenly you've got yourself a steamy VR ebony threesome sandwich. What I loved most about this video was the simple premise: It's the 4th of July, so what better way to celebrate than with a hot black threesome? These two gorgeous babes only need a few seconds to look at you before deciding they want to fuck you right now. And how could you ever deny them a request like that? So strap on your headset and get ready to immerse yourself in an ebony threesome you'll never forget.
Pussy Condition Service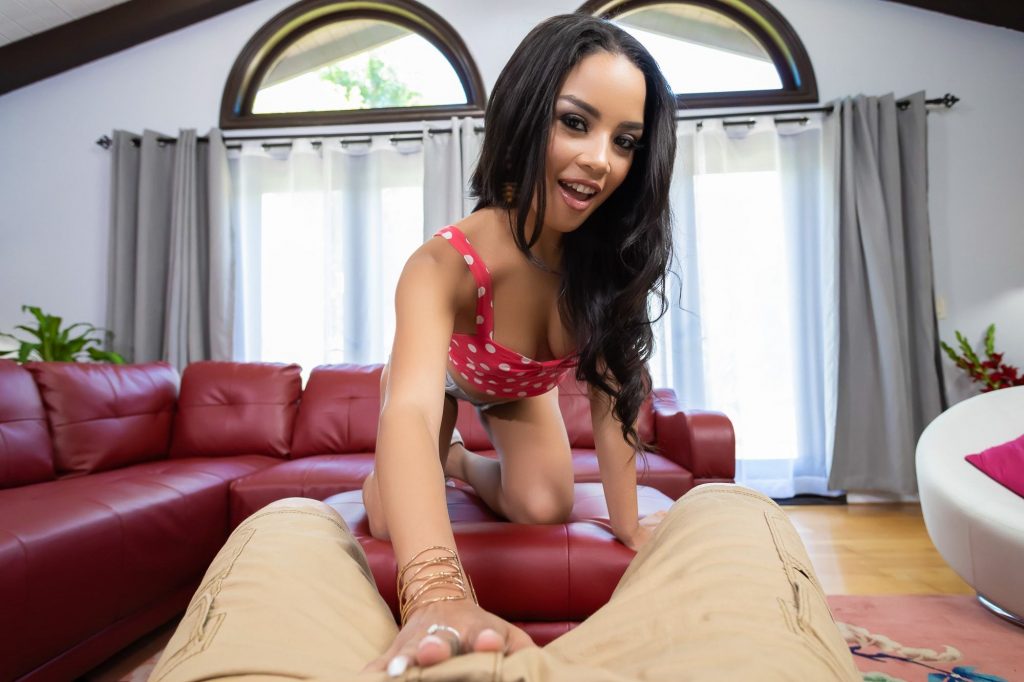 Give a round of applause to one of the hottest ebony teen pornstars on the planet, Maya Bijou. Here's a scenario for you – it's smack dab in the middle of summer and a massive heatwave is hitting the city. You're an AC repairman and you've just been sent to the home of Maya to fix her air conditioning. But, uh oh, guess what? She can't afford to pay you. You feel bad and you can't leave this ebony teen without any air conditioning. So you arrange a special payment plan for her – one where she sucks your dick and climbs on top of you all day long. 
Love, Money and Health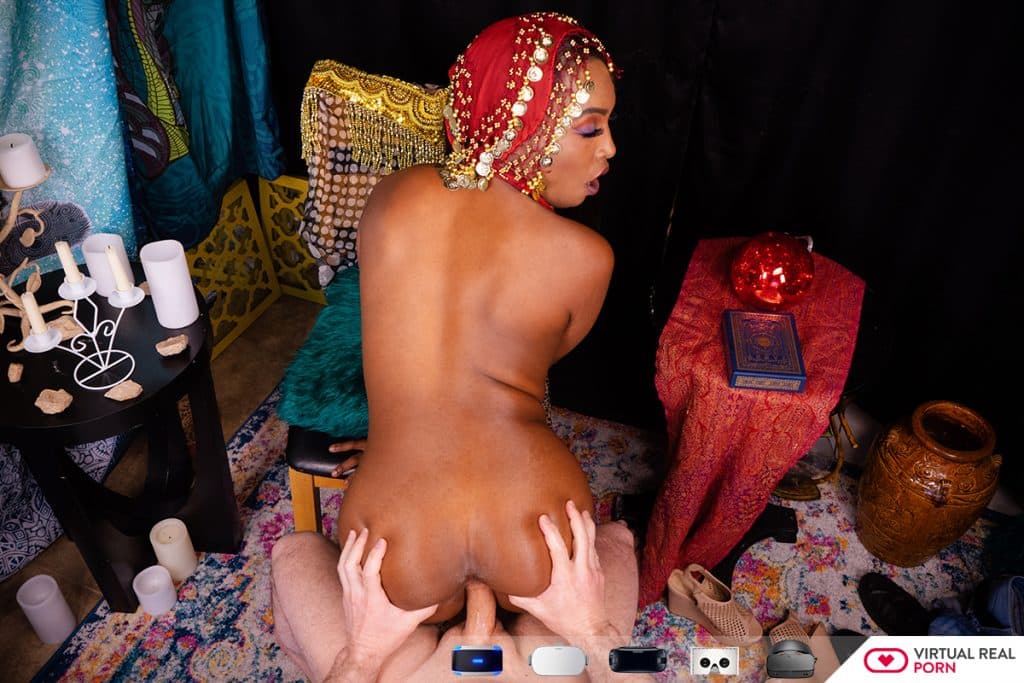 When it comes to ebony porn babes with a juicy ass, Daya Knight might just have the juiciest of them all. And you're about to have a lot of fun with it. In this VR scene, Daya plays a fortune teller and you go to her for a reading. She sees love, money and health in your future. Sounds pretty good, right? What she doesn't tell you is that the love is her juicy butt and your dick is the only currency she accepts. You're more than happy to oblige as she climbs on top of you and rides you hard and fast.
The Honeypoon Phase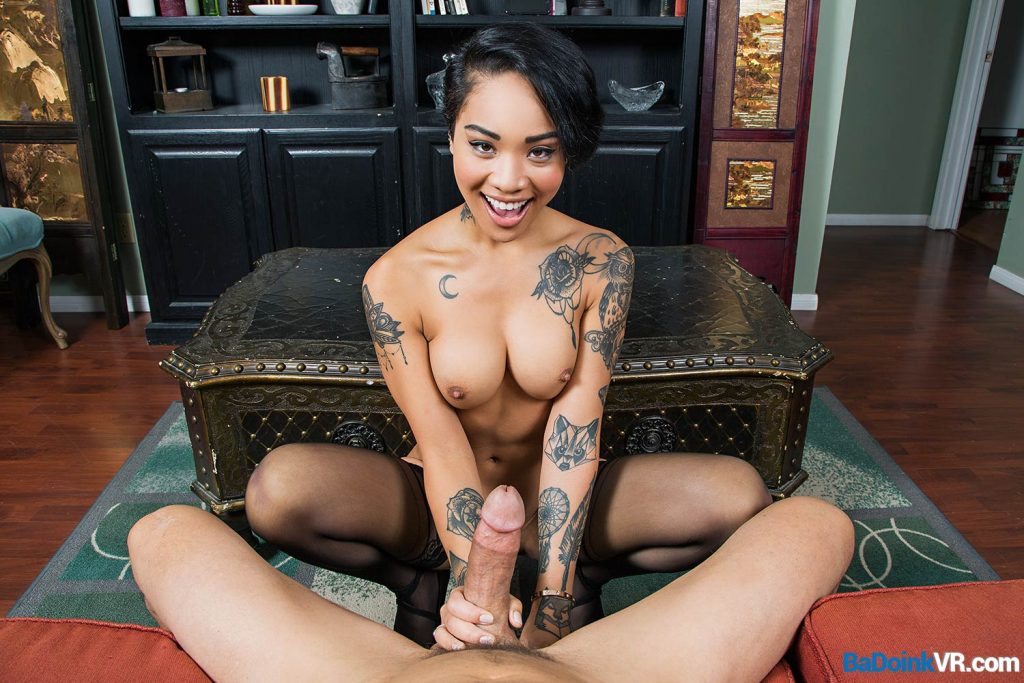 Last, but not least, is Honey Gold, a tattooed babe with the best ebony tits on the planet. For this scene, they look to have taken inspiration from a How I Met Your Mother episode. Basically, you take off all your clothes and wait for Honey to walk in. Now, there are two possibilities here – either she's going to be mortified and ask what the hell you're doing, or she'll get so turned on that she gets on her knees to give you an ebony tit fuck. Seeing as how this is VR porn, I'm pretty sure you know what the outcome is. Honey can't resist as she strips and fucks you like it's your last day on earth!
Virtually Bang Sexy Ebony Pornstars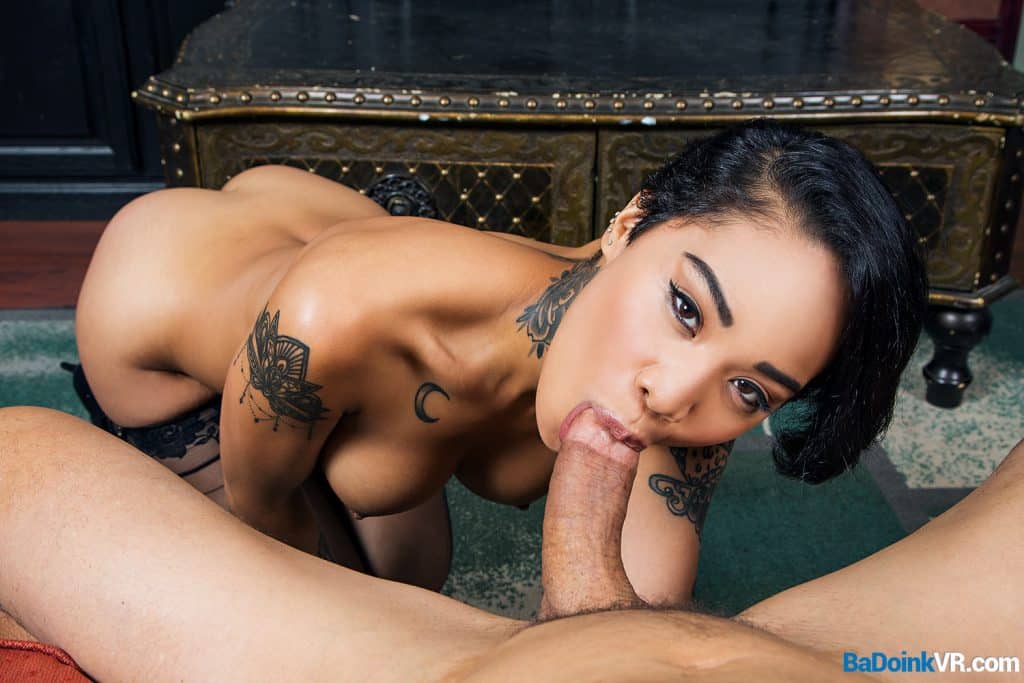 What more can I say? Ebony girls are the hottest and getting to virtually fuck these ladies is an experience worth having more than once. So go ahead and put on your VR headset, sit back and relax as these pornstars take you on a virtual ride you'll never forget. Oh, and if you want to flip the script a little, check out my three favorite interracial scenes!