Whether I am talking about making your VR headset more comfortable or discussing tips on how to watch VR porn, you know I always try to keep you guys informed on all things virtual reality. Today, I want to shift gears a little and talk about 4K VR porn.
The Year Was 2012…
It is hard to pinpoint exactly when 4K came along, but around 2012, companies like Sony and Samsung started to adopt the technology. Fast forward to today and 4K is available on nearly all platforms including Apple TV, YouTube, Netflix and Amazon.
Porn sites adopted the tech pretty early on. All the big names that you already know, like Naughty America, were among some of the first. Soon after that, VR porn really started to take off and other websites hit the ground running.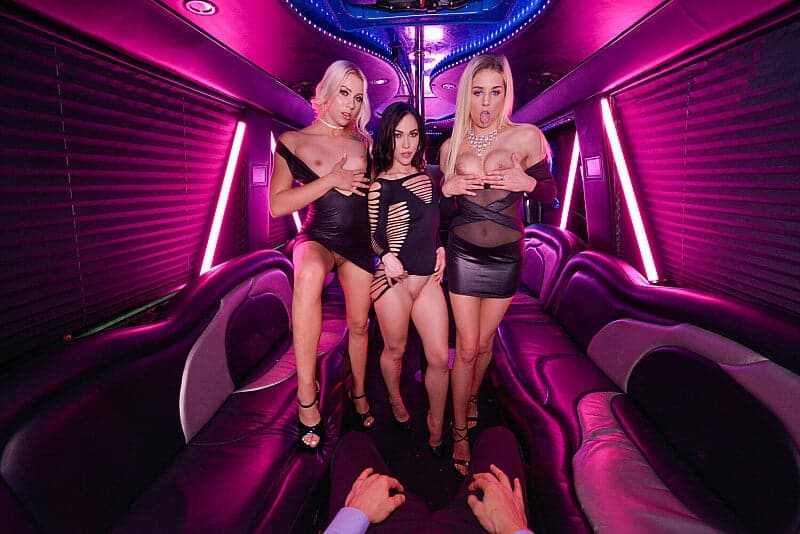 The Difference Between 4K and UHD
You may have heard 4K described as UHD or Ultra HD. What exactly is the difference? The simplest way to explain it is this: A video is shot in 4K, while UHD represents a device, like a TV, optimized to play it. But the terms are interchangeable, so it doesn't really matter how you choose to use them.
Ultra HD vs. Full HD
The main difference between Full HD and Ultra HD comes down to the resolution. The general resolution for a Full HD video is 1920×1080, while Ultra HD is 3840×2160 – which is a significant jump. On a screen, 4K videos contain more than 8 million pixels compared to just 2 million for 1080p.
You start to notice the difference in something as simple as a bird's feathers or the ocean's waves. Because of the way the videos are rendered, you will be able to see the finer details. Everything just pops a little more.
Standard 4K vs. VR 4K
Of course, if you are reading this, you are probably interested in the same thing I am – VR porn. So what is the difference between regular 4K porn and VR? It comes down to how the scene is shot.
When filming a standard 4K video, you are only capturing what is in front of you. With VR, it is a wider field of view, either in 180-degrees or 360-degrees. This is achieved by creating a special rig with multiple cameras or using only one camera with multiple lenses.
Streaming vs. Downloading 4K VR
I am almost always going to say that downloading is the best because with streaming, there is always the potential for lag. And streaming a VR scene? Well, that requires a lot of juice. Only the most powerful headsets can handle them with ease.
But does that mean I think you should avoid streaming altogether? Absolutely not. There are free apps designed to make the experience better, like Deo VR. I have used this app several times when I did not want to wait for a download or I did not have enough space for a download. Sure, you occasionally get some lag with streams, but I always find it to be minimal.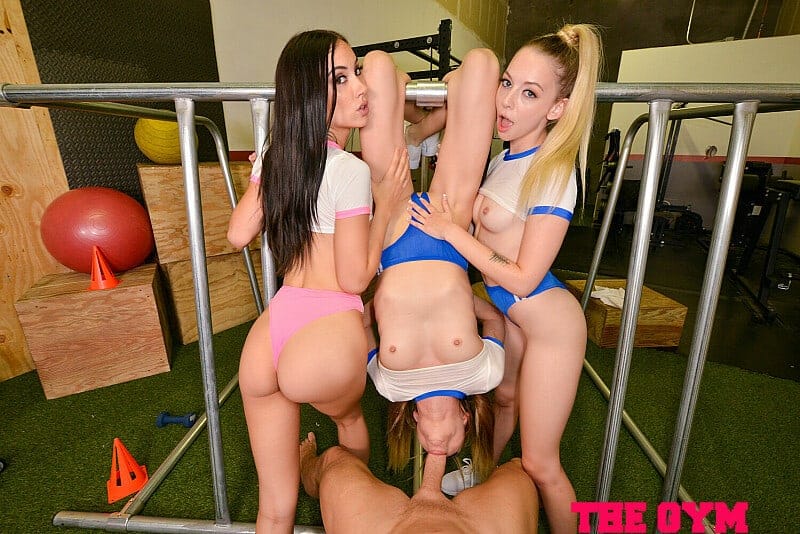 Why is 4K the Go-To Resolution?
I would recommend a 4K movie over the higher quality alternatives more often than not. The reason is simple. Videos higher than 2160p take a lot of power and only the strongest headsets can run them with no issues. And those headsets, like the Vive or the Oculus, are anywhere from $500 to $900, depending on the model.
I am not saying that expensive headsets are not worth the investment. But if you are only interested in watching virtual porn as opposed to playing games, then a lower cost alternative, like the Oculus Go, is your best option.
Files Sizes Are Important
You need to factor in the download size, too. For example, 5K files and higher can be anywhere from 6GB to 15GB. So you better make sure you've got the bandwidth for it. Also, what happens if you are using a device with a storage capacity of only 32GB? You have just filled up a good portion of it, leaving you little room to download anything else.
And how much better does a 5K or even 6K video look compared to a 4K one? Tech nerds like me will give you a litany of reasons as to why it technically looks better, but guess what? The truth is that at a certain point, the naked eye can barely perceive the difference.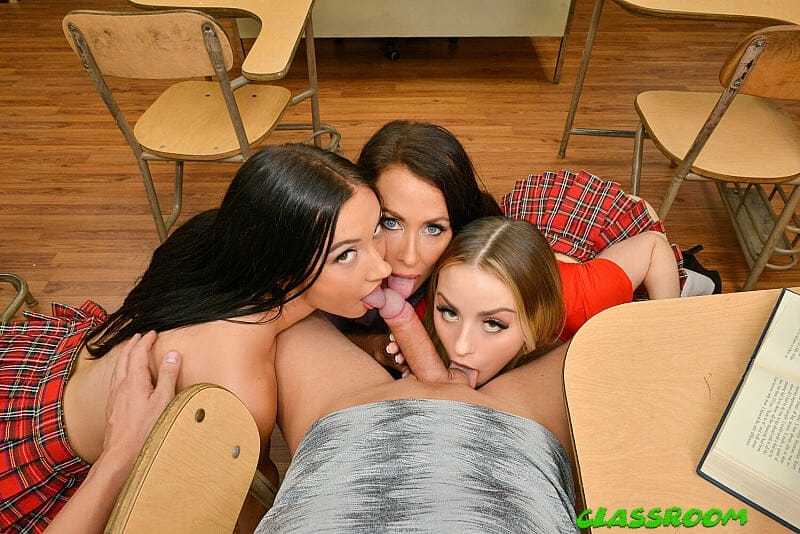 What Comes Next?
While 4K is still the standard in VR, I'm noticing an upward trend of 6K and higher. As I mentioned, there are still many challenges presenting themselves, but they are getting addressed by companies like Oculus.
Their latest release, the Quest 2, is showing tremendous progress in that area. It is a powerful headset with some impressive specs. It's got a built-in Qualcomm Snapdragon chipset, four front-facing cameras for visual controller tracking, and an IPS LCD display.
Why does all that techy mambo jumbo matter? Because these are the kind of specs you expect from a wired headset, which the Quest 2 is. Not only should you be able to play 6K videos and higher with relative ease, but it is affordable when compared to higher-end devices with similar specs.
Special Shout Out to VR Bangers
There is a reason why VR Bangers is the number one site in my Top VR Sites list. They're one of the first to start shooting in 4K VR porn and paved the way for many other sites.
Their app, PLAY'A, is also the best in the game. It makes streaming the collection easy and you do not have to sacrifice on quality. Lagging almost never happens, either.
Virtual Porn Sites With 4K Videos
Now that you know all the ins and outs of Ultra HD VR porn, it is time to start experiencing it for yourself. Here are some of the best places to find it:
VR Porn is For Everybody
It truly is the best time to invest in adult VR. Not only because there are so many fantastic websites to choose from, but also buying a device and experiencing the scenes and visuals for yourself is no longer the significant monetary investment it used to be. An Oculus Go, or even a smartphone-powered headset like the Gear VR, goes a long way.