Good news friends and fellow VR porn fans! This week I'm going to be featuring a blog written by the good folks over at VR Bangers. They've got one of the most sophisticated adult VR sites' that I've ever seen so they definitely know what they're talking about. I'll be back next week with another VR-tastic blog but in the meantime, check out their post and pay their site a visit!
---
VR porn is a relatively new type of porn movies that took the adult videos' industry by the storm. Everybody is moving to the virtual reality these days, looking for some more capabilities available by the films extended with a further dimension. In 3D VR porn movies everything looks much more realistic and every fan watching some such immersive contents can now with the use of it get to feel like he's really been there with one of these super-hot VR porn performers.

This huge step forward for the whole porn business didn't initially take everybody with it, yet with time more and more people are joining the family of VR porn viewers, member and affiliates. With the everlasting need for more sexy contents, VR porn has been successfully filling the market with a brand new and very fresh way of experiencing sexual contents for the adults.
With so many companies joining the hype train, there's a lot to choose from, yet not every virtual reality content in the Internet keeps up with the high quality level and even higher demands of the fans – both related to some VR porn games and films. With VR goggles on your head, everything starts being important, and there's a huge difference between the HD, full HD and 4K VR qualities, as even the smallest flaw can be easily noticed in the virtual reality. There's a lot of new solutions being developed and Internet is swarmed with new technological news every day, so it's really hard to keep up with all of it and not every website does it appropriately.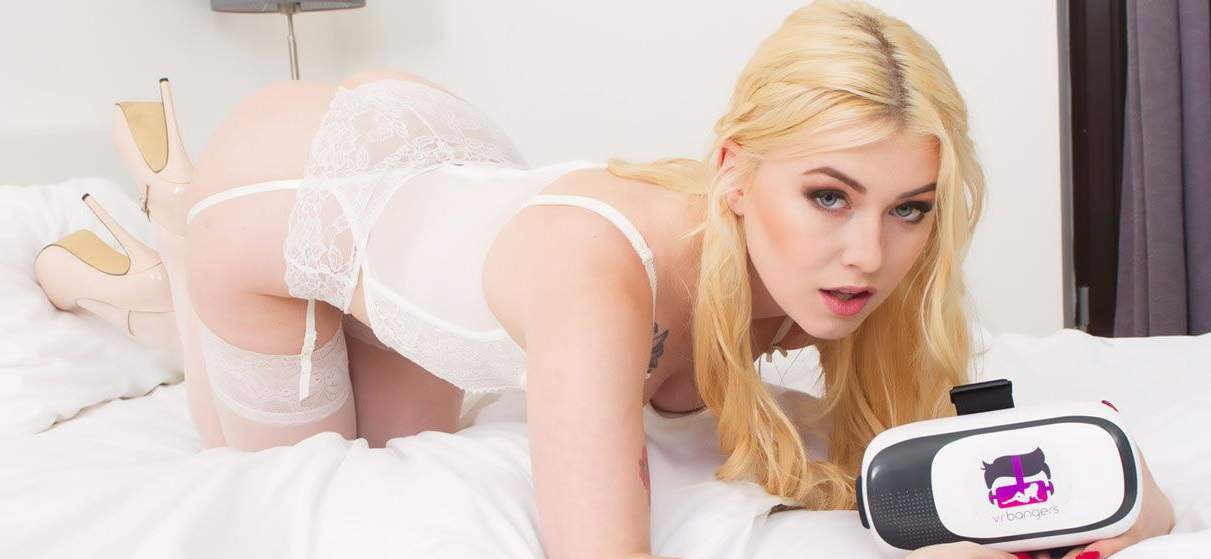 If you're interested to experience some immersive moments in the virtual reality, or you've already been doing that and you're looking for the upgrade in terms of the quality, VR Bangers, one of the best VR porn producers is here to change your way of thinking about the VR porn videos. These premium content makers offer few hundreds of high-quality VR porn videos divided into dozens of different categories – and all of that in 4K and 360 degrees.
360° VR porn movies are still hard to find in the web, and not every website supports them (or allows you to use the VR headset that will work with them), and that's exactly what makes the VR Bangers so special. With so many VR goggles backed by them, like Oculus Rift, Gear VR, HTC Vive, Windows Mixed Reality and many others, VRB's initiative makes the full 360 degrees contents in three dimensions way more convenient for everyone.
A lot of pornstars got just recently sucked into the virtual reality, and many of these new premieres were supported by the VR Bangers' help, which combined with a lot of sections available on their website makes them one of the VR porn services with the biggest selection accessible in such a tremendously high definition.
You can always contact Bangers if you'd like to ask them some questions or just become one of their members to find out yourself about everything we've just told you about in this blog post.