It's been a couple of years since Samsung released its VR headset, the good ol' GearVR, and suffice it to say, the consumer landscape of VR tech has changed and advanced considerably. Despite all those changes and advancements, the GearVR has remained one of the leading viewers on the market and a personal favorite of mine.
Though that's not to say it's without any faults. On the whole, desktop-class headsets deliver a superior image and significantly lower latency than any smartphone-class viewer and the GearVR is no exception to that rule. But then again, it costs only a fraction of the Oculus and VIVE's sticker price, making it much more inviting and accessible for many people who are trying their hand at virtual reality – and especially VR porn for the first time.
Gear VR Is Wireless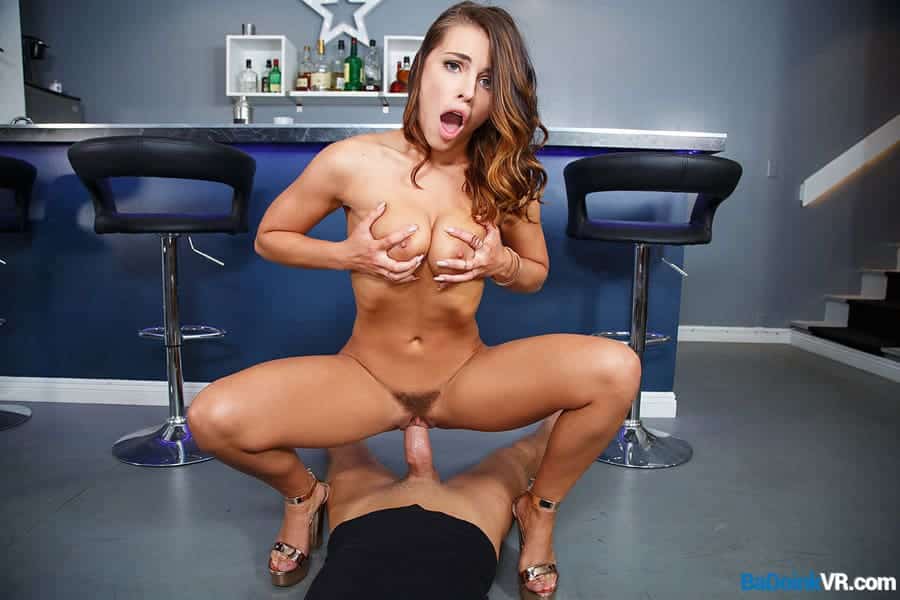 The Gear, like other smartphone headsets, is really little more than a shell that requires the smartphone's CPU to do most of the heavy lifting when it comes to delivering crisp 3D visuals, with head-tracking features to boot. Though it does have a unique and helpful interface that shouldn't be overlooked.
Plus, the plastic shell has one major advantage: it's wireless. Being footloose and fancy free during an a VR experience, especially a sexy one, certainly compliments the whole "reality" aspect of it as opposed to being literally tethered to a desktop computer like some old deep-sea diver. But of course you can only use a Samsung smartphone with the Gear, which of course not everyone has. This kind of device exclusivity can be a bummer, but it goes without saying that Samsung Galaxy devices are among the most popular and most advanced smartphones on the market today, so there's certainly a lot of people who do own one.
New VR Hardware Editions & Controller
Perhaps the most overlooked aspect of the GearVR is the fact that it is improving but in slight and subtle ways that are not well known or aggressively advertised. Specifically, I'm referring to the new hardware edition that fits the Samsung Galaxy 8 Note and the controller that was released earlier this year.
If you've got one of the newer editions, you're going to be seeing a better VR image than the GearVR has ever delivered, but this is due to the advanced capabilities found in the S8+. The new edition is only slightly bigger, with no other significant improvements to mention. The controller on the other hand is a very welcome accessory and allows for a faster and better user interface. It's got a touch pad, several buttons, and a trigger located on the rear, all of which feel really natural and easy to use. It's not rechargeable though and it takes 2 triple-A batteries to run, so keep that in mind.
Google Cardboard Vs Daydream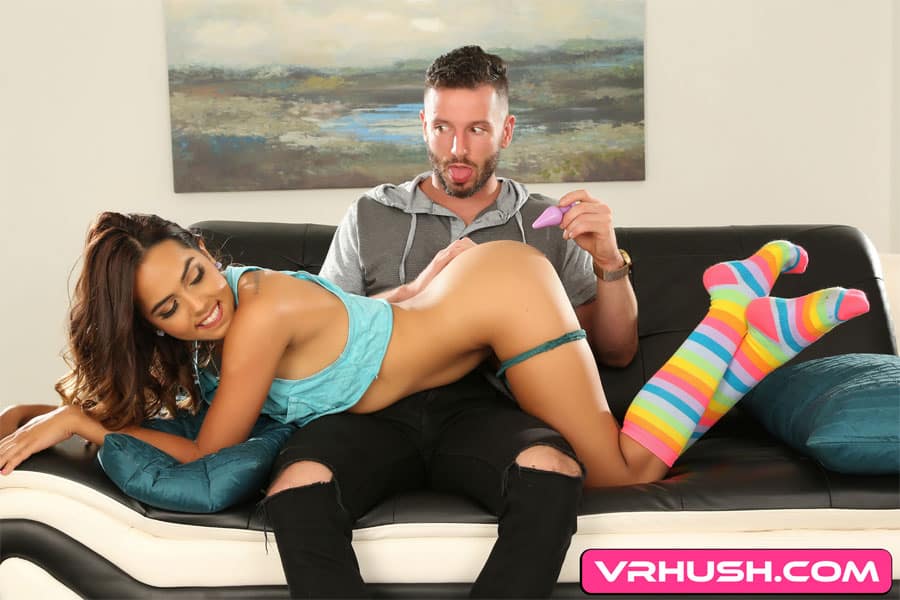 It's one thing to compare a smartphone headset up against a desktop viewer, but the GearVR still kicks ass when stacked up against other viewers in its own category. There are many different phone-based viewers, too many to mention in fact, but the most recognizable ones are Google's Cardboard and Daydream viewers.
The Cardboard is pretty much just a piece of folded cardboard with two small glass lenses and that's pretty much the way it's always going to be. It is literally devoid of any features and remains popular solely because of its dirt-cheap pricing, whereas the Daydream View offers an identical experience to the GearVR and in some ways, pulls out ahead, like it's cheaper price and smaller size for instance. It also works with a much wider variety of phones and not just Google Smartphones, and it's even compatible with the Samsung 8 Note to boot.
Gear VR is One of the Best VR Headsets By Far
As you browse the over 100+ adult VR paysites on the net nowadays, you'll invariably find that every single 3D 180° scene is compatible with the GearVR, so we know that it remains a widely popular choice because of it's ease-of-use, affordability and the virtual experience it delivers. Even two years after its debut, only the Daydream View has begun to offer a little competition, but it definitely does not have anywhere near the same levels of product recognition that the GearVR has built up. Still, I'd be shocked if Samsung didn't release a new VR headset in the near future and one that is more universal when it comes to phone compatibility.