Today I'm looking over VR Pornix, AKA SexLikeReal. I'm going to see if this site can compete with other tube sites and if it's worth your while. Certainly looks like it's hosting lots of free virtual porn videos so that's a plus. Email me.

Pros
900+ clips and trailers
Excellent filtering options
Cons
Minimal user engagement
Short clips
Bottom Line
This is a fully loaded and completely functional tube site that I would be more than happy to recommend to VR newbies and veterans alike. The VR quality is flawless and the site lets you find the videos you're looking for with tremendous ease. There's not a lot of user interaction though and the videos are quite short.
My Full VR Pornix Review
Welcome to Free, Flawless Adult VR Vids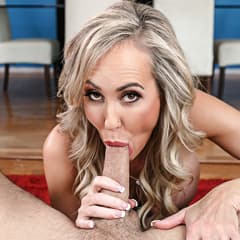 VR Pornix is a tube site that also goes by the name SexLikeReal. They're clearly in the VR adult industry and not only have they compiled real HQ virtual reality scenes from many different VR sites, but they also developed their own VR app that you can download for free. Simply click on the app in the drop-down menu located at the top-right corner and you'll be able to download different versions of the application for your specific headset. This will make playing your downloaded files a breeze on any device you're using.
It's Mostly Short Clips & Trailers
It would be safe to assume that the vast majority of these videos are short clips and/or trailers, since I did not go through all the videos. And while I sing high praises of their multitude of filtering options, there's not one that allows you to filter by duration. No biggie, though next to every video is a coral-toned link inviting you to "WATCH FULL VR MOVIE" on the paysite, which would naturally involve you purchasing a membership.
Plenty of Sorting & Filtering Options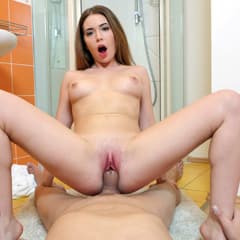 There's no ability to favorite videos, post comments or engage with other users, but you can definitely rate and filter these videos according to a variety of options that include the POV angle (120°, 180°, 220°, 270°, 360°), FPS (30, 50, 60), device type (Oculus, Vice, Gear, Cardboard), niche (anal, orgy, lesbian, female POV, fetish, BDSM, gay) and through tags. You can also sort by site.
There's even a unique filter that I haven't seen on any other site before, tube or paysite, where you can filter through the scenes according to the physical position of your point of view. This means you can choose between sitting, laying, leaning or staying (standing). This is important because it helps launch you into the POV role, complementing the VR experience.
Compatible Across All Mainstream Headsets
In addition to all of that, you'll be happy to know that out of the dozens of videos I sampled I don't have a single complaint about their functionality. Streaming them on my smartphone was a cinch and as soon as I popped it into my Cardboard, the 3D was pretty good. Each video can also be downloaded in a specially formatted file for your Smartphone, Gear VR, Vivea or Oculus. There's no option of a LQ version for your Smartphone, but I guess them's the breaks. I don't know where VRPornix's download servers are located, but my downloads flew like the wind. Then again these are short clips and small files.
One of the Best VR Tube Sites
Overall I liked VR Pornix, or SexLikeReal, or whatever they want to call themselves, I don't care. It's got excellent options to filter your favorite niches, no ads whatsoever and enough clips to last you until doomsday. Plus, once you've been enticed (and you will be!), appropriate links stand at the ready so that you can quickly sign up to any of the sites and enjoy their full-length videos. This has got to be my new favorite VR tube site by far!
Click Here To Visit Website
Similar VR Tubes

I don't know whom I love more. The person who invented virtual reality or the person who made it for adults. Actually, I love whomever made VR Porn's free streaming content!

When you think sumo, you probably think of a Japanese man with a whole lot of weight behind him. VR Sumo is a tube site with a whole lot of adult VR that you can stream for free.
Sign Up for Free VR Porn!
I'll send you updates and deals from the best VR tubes.

POVR is a tube site with 1000s of free virtual porn videos from some of the biggest sites. Get ready for everything from anal sex to VR blowjobs, bondage, cosplay, footjobs and more!

Everybody likes to watch adult VR, but not everybody likes having to pay for it. That's why there's tons of free virtual scenes for you to stream on XHamster VR.

Pornhub is the world's leading tube site and they wouldn't have gotten that prestigious title if they overlooked VR porn. They're hosting 1000's of scenes and they're all free.

Somebody's got to write the folks at XVideosVR a thank-you note for making 100's of VR scenes available for free. It's no-strings-attached, so what are you waiting for?

Interested in sampling VR porn vids from the best sites? VR Porn Jack has you covered with hundreds of scenes, including categories ranging from fetish, teen, MILF and so much more.

If you're looking for a quality tube site where you can watch hardcore virtual porn, SexVR is the place to be. You'll find clips and full-length scenes from a variety of adult studios.

From the hottest cosplay scenes to big-tit pornstars, explore content from some of the top VR porn sites, with 100s of videos covering a wide range of niches.

Laid Hub is a huge tube site with a large collection of free VR porn that will immerse you in a variety of scenes. They also have tons of 2D videos, so it's the best of both worlds.

With adult virtual reality being all the rage, PornFoxVR has been filled to the brim with one eye-popping hardcore 3D scene after another that you can stream for free!

Porn.com is a much visited adult tube site that's gotten even more popular since adding its very own dedicated VR page. Don't miss out on all these free 180° 3D hardcore scenes!