Lovense is one of the world's top smart sex toy developers in the world. They make products for everybody! The best part is that you can use them while wearing your virtual headset. Email me.

Pros
Compatible with VR & live cam sites
Eight different remote-controlled sex toys
Cons
Not waterproof
The "Max" toy only has one sleeve
Bottom Line
Lovense offers a great line of diversified products. They've been in business since 2010 and have always tried to improve their devices with each passing year to deliver the best possible sexual experience to their customers. Wearing one of their toys while watching an immersive virtual scene will enhance the experience and I can't recommend it enough.
My Full Lovense Review
Have You Ever Tried a VR Sex Toy?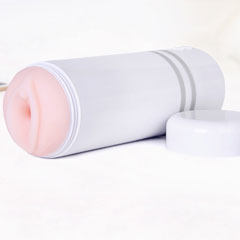 Lovense is the sex toy manufacturer that prides itself on producing the first internet-controlled, or "smart" vibrator, and this was way back in 2010! Now, nearly a decade later, they've accumulated a whole line of pleasure products, for both him and her, and are on the sixth generation of their flagship toy the Nora, the original Bluetooth rabbit vibrator. If you're a guy, don't worry, the second Bluetooth-enabled teledildonic device that Lovense created is called the Max, a revolutionary masturbation sleeve with additional features like being able to control it remotely and syncing it with VR porn scenes. Unlike other competing devices, however, like Kiiroo's Onyx, it only comes with one inner sleeve.
Sex Toys With a Variety of Uses
Like other teledildonic or smart sex toys, Lovense products can be used for a plethora of reasons, including virtual porn and long-distance relationships. In fact, it's the sex toy most preferred by webcam girls! If you've never been to live cam site, you don't know what you're missing. Check out my other site, MyFavSexCams, where I list and review all of the top cams sites online. And on many of them, the performers give you the ability to control the movement and intensity of their Lovense vibrators and buttplugs from your keyboard! Just don't take them in the shower as they're not completely waterproof.
Compatible With All Major Headsets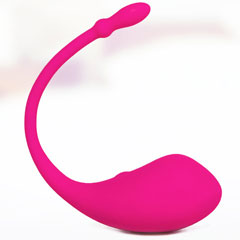 You're probably wondering whether you can use a Lovense teledildonic sex toy while wearing your much-prized VR headset. Well, the answer to that is a resounding, yes! You're able to use it whether you have an Oculus Rift or Go, a VIVE, any of the Windows Mixed Reality headsets, a Samsung GearVR, a PSVR or Google's Daydream or even the Cardboard viewer! This is true whether you own a Nora smart vibrator or the Max smart sleeve.
Lovense and VirtualRealPorn Are Official Partners
Now, if you're looking to watch a hardcore 180° 3D scene while having your smart sex toy move in sync with the action on screen, allowing you to literally feel it, then I can definitely help you. There is one site that stands head and shoulders above the rest when it comes to VR teledildonic compatibility and that site is VirtualRealPorn. Not only have they officially partnered with Lovense to make their scenes compatible, but they've also got some of the most varied VR sites. I'm talking straight, gay, transsexual, female POV, amateur and even virtual fetish porn. Be sure to check them out, you're going to love their sites as much as I do.
VR Teledildonics Are the Way of the Future
There's a whole lot more to know about Lovense products. After all, they've got a total of eight toys now: Nora, Max, Lush, Hush, Ambi, Edge and the Domi. They're all meant for different purposes, different sexual acts and different lifestyles. There is one constant across nearly all of them, though - these are some of the most advanced smart sex toys you'll ever come across. Not only are they great while watching VR porn, but also for live sex cam sites!
Click Here To Visit Website
Similar Teledildonics

Lovense wants you to know that if you're in a long-distance relationship, you can still pleasure each other using teledildonics. Plus, their toys have been integrated with VR!

Long gone are the days of using primitive sex toys to get yourself off. Kiroo's patented smart toys have integrated bluetooth technology that'll leave you speaking in tongues.
Sign Up Today!
Get exclusive email offers and find your next fav VR toy!

Not only is the VStroker the #1 male sex toy in the world, but they'll also provide you with a huge library of porn that will literally control the device's movements.