Mother's Day is upon us once again. While some of us are sending our moms gifts that we bought on Etsy, or even possibly picking up the phone and calling her for the first time in longer than we can remember, some people are actually having sex with a hot older woman who's someone's mom! It might be an uncomfortable thought for some, but really, let's be honest, who among us hasn't thought about shtuppin' someone else's mother? And besides, think about how good that MILF's going to feel!
Now if for any reason you find yourself alone this Mother's Day, don't despair, I've got what you need: a little immersive 180° 3D MILF action staring super sexy mature models! Two sites come to mind fitting that exact description and you can find them both on my list of Top VR Porn Sites. The first is Mature Reality and the other is MILF VR. Both of these sites are bustin' at the seams with virtual porn that you can completely lose yourself in.
Squeeze Some 3D Jugs
If there's one thing that most MILF and mature adult models have in common, it's their busty racks. And by that, I mean they have great big tits! They're awesome, right? Once used for breastfeeding their young, they're also great for grabbing, groping, squeezing, sucking, slapping and everybody's favorite: tit-fucking. And 3D MILF tits, they're something else
Strap On Your Headset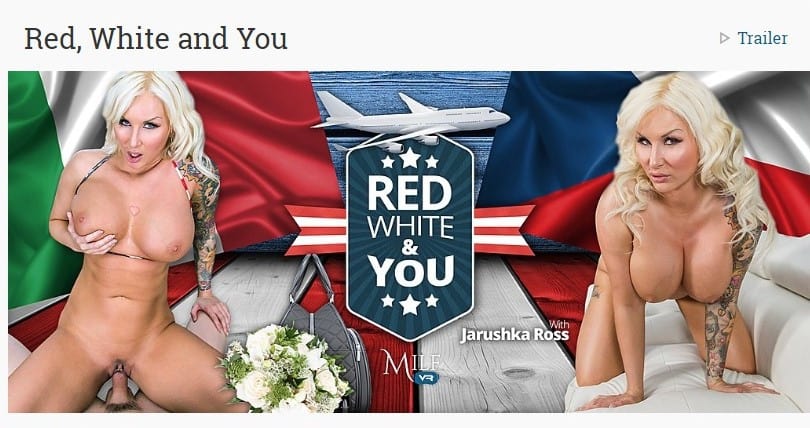 In "Red, White and You," a scene from MILFVR, you get to celebrate good ol' American patriotism with none other than Jarushka Ross. Her name doesn't sound American, but I'm going to forego all this Trump/Russia collusion business and get down to brass tacks. Jarushka's a hot older blonde with a round ass and big tits that are great for titty-fucking. She starts the scene with a stars and stripes bra and loves gettin' it doggy style and missionary and you can give it to her yourself in 60FPS. So put on your Oculus Rift, VIVE or GearVR and start saluting the flag!

Bang Sandra Strum in Virtual Reality
"Ultra Tits" is another hardcore scene that you don't want to miss. Brought to you by MatureReality, it stars Sandra Strum, a sexy older brunette, who, surprise, surprise, has nice big breasts. But there's so much more to this hot mature model than just her bra size. She loves rough sex and will start off the scene by teasing you in her black-laced panties and then giving you what I can only describe as a magnum opus of a blowjob. She's definitely into boob-fucking and ends the scene by getting into cowgirl position and riding you as if you were Secretariat himself.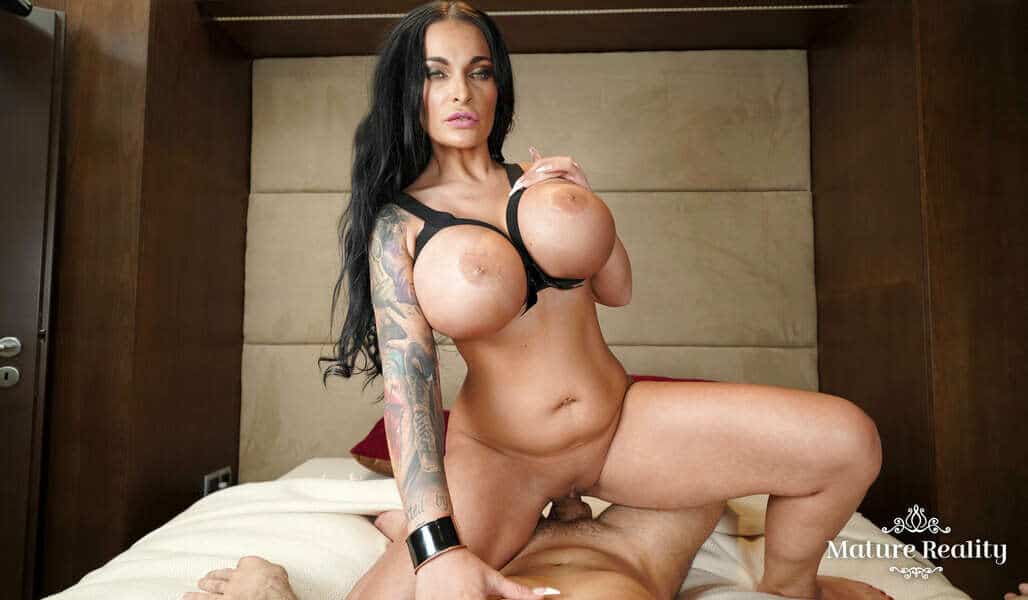 These Virtual MILF Fantasies Are Waiting For You
And you thought you were going to spend Mother's Day without getting to bang someone's mom. Think again, partner. That's the everlasting fantasy of virtual porn sites. Whatever your sexual dreams might be, no matter how far-flung, as long as you've got yourself a headset (you can read my blog on the best ones here), whether it's the inexpensive Google Cardboard or the PSVR or even the new HTC VIVE Pro, you can immersive yourself in all the hardcore sex you could ever want! Happy Mother's Day!