This week I wanted to immerse myself in 3D VR porn because I heard there's some fancy new technology being used these days to generate better-looking graphics and I wanted to tell you all about it. Imagine your favorite characters from comics and videogames digitally reimagined and performing sexual acts that you can watch in virtual reality! It's a lot of fun and there are no limits to the imagination when it comes to all the creative ways you can fuck them! So strap on your headset and check out my top 3D porn scenes.
Virtually Fuck Black Canary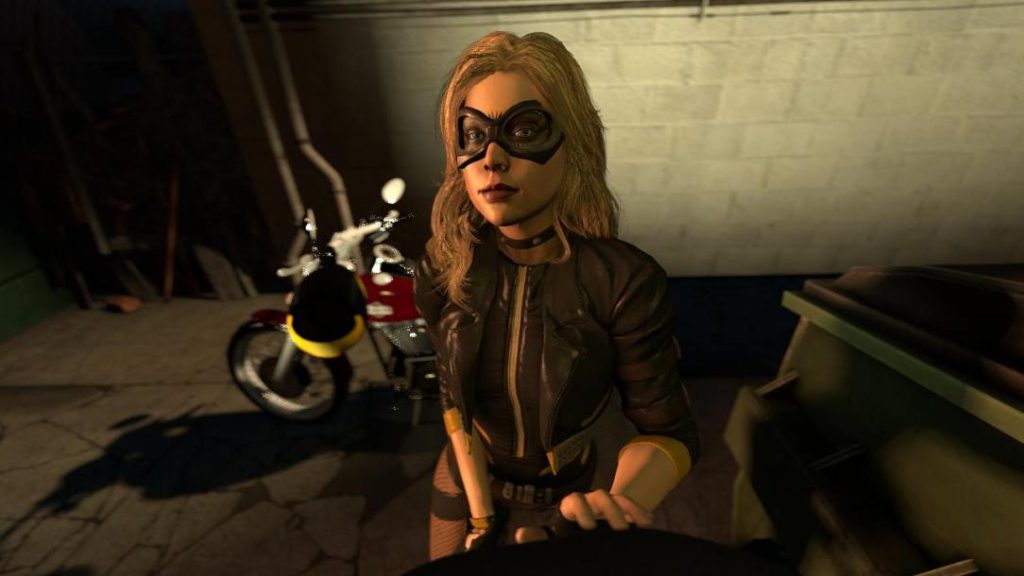 Have you ever imagined screwing hot comic book characters, like superheroine Black Canary? I know that's one of my top fantasies! Now you don't have to imagine anymore when you check out this DC Comics 3D VR scene. The premise is that you're a crime lord she arranges to meet in a dark alley. Negotiations quickly turn heated though and the scene changes to a POV perspective with her looking up at you from cock-level.
The video is in crisp 4K resolution at 180°. The graphics are well-done with lots of details on her costume and her eyes look real when she looks up at you. There's special attention paid to the little things too, like her shadow on the brick wall as she gives you a blowjob. It's obvious when artists spend time making their scenes as realistic as possible and this VR video is no exception.
Experience Momiji's Big Boobs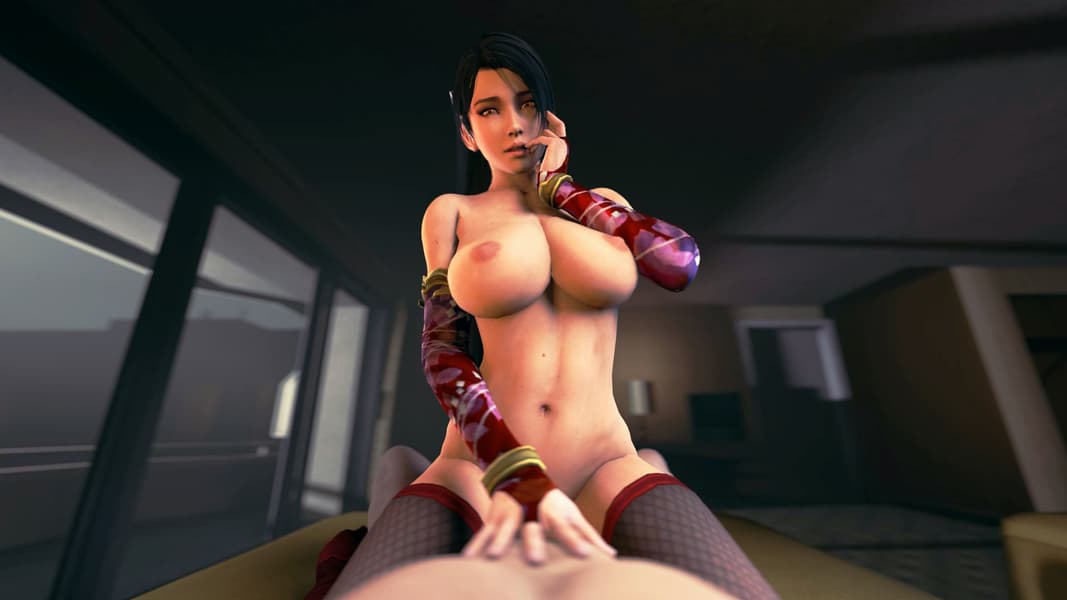 The best part about 3D porn is that artists can have a lot of fun playing around with graphics to render the perfect feminine curves, ideal tits and so on. That's why you'll enjoy an immersive experience with busty Momiji. In case you're wondering, Momiji is a videogame character from Dead or Alive.
This 4K 180° scene wastes no time with dialogue and when it starts, Momiji is already "riding" you. They did an excellent job with the graphics and the sound is super clear – it was cool listening to her whispering in my ears. Her character is known to have big breasts and I appreciated the embellishing to make them even bigger. They looked so real you could almost touch them!
Immerse Yourself in Witcher's Ciri
Ciri is a playable character in the videogame Witcher 3: Wild Hunt. This hot VR porn scene let me live out my fantasy of missionary sex with Ciri and it was super hot! I completely lost myself in the fantasy of making sweet love to this silver-haired vixen – I almost forgot it was only VR. The graphics weren't as nice as the previous two scenes even though the movie was in Ultra HD. Still, I liked the white and gold bed she was laying on and when you look down you can see her playing with herself as your "character" thrusts into her. It's cool how she opens and closes her eyes.
But what's especially worth mentioning is the way her boobs move up and down – much like a real girl. There wasn't much sound in this video and she stayed in the same position the whole time, which made it a little boring. Even so, she isn't a videogame character you come across often so it was refreshing to see her.
Challenge Yourself to VR Final Fantasy
Did you know that you can take part in a fun game called Cock Hero Challenge? For those of you not in-the-know, it's like a JOI video with clips from various VR porn scenes. The goal is not to bust your load before the video ends and you have to follow the beat while jerking off to win. Feeling up to the task? Check out VR Fap Hero – Final Fantasy edition. It's a compilation video of 23 scenes from the Dark Dreams releases. I got an amazing boob job from Basati and trust me, it was hard not to cum, but I made it through. How about you?
Watch Riley Reid Give a Virtual Striptease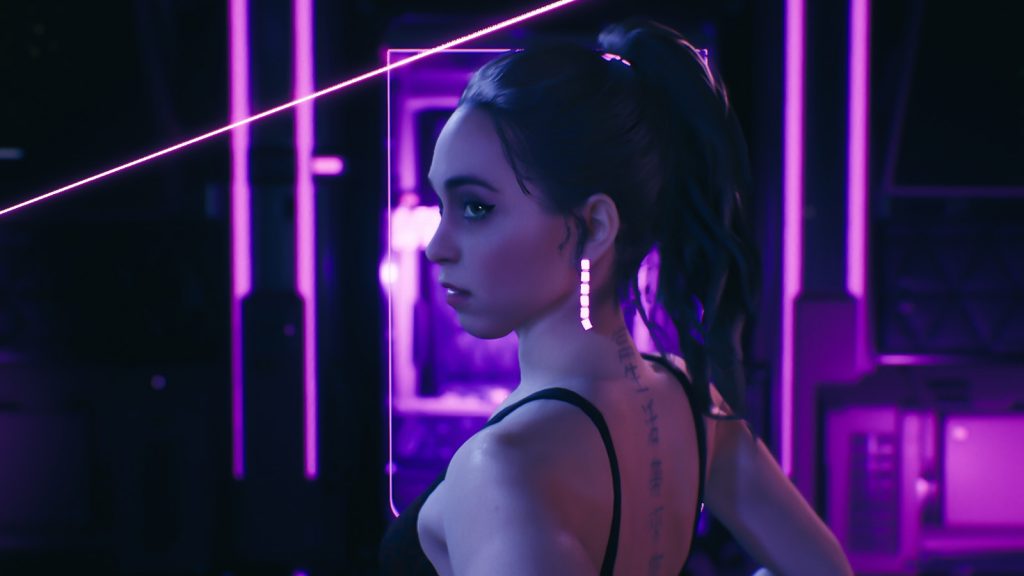 Brought to you by Holodexxx, these savvy designers are using a different kind of technology to make 3D porn in VR even better! This new technology, called CGI Ray, is used to turn live-action performers into hot 3D models, with the added benefit of exaggerating some of their features, like changing her hair color or making her butt bigger. In this newest treat from them, you're getting a sexy VR lapdance from Riley Reid.
The scene is made for high-end systems, so you'll need the Oculus Rift, HTC Vive or WMR device to fully enjoy it. I prefer watching a real-life Riley Reid, but she does look hot as a CGI character and I got off seeing her in the nude – they really got it right. Riley has tattoos and the artists included them, which I thought was cool. What's different here is that it's not interactive. You're essentially watching a CGI Riley perform a striptease. It's still hot though!
Check Out Hentai in CGI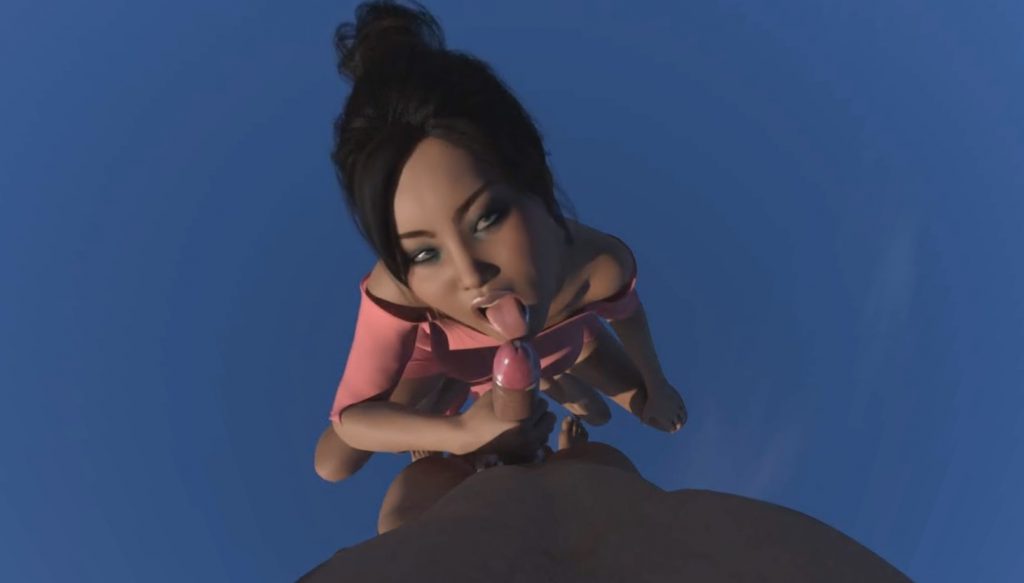 This is another 3D porn scene using CGI Ray technology. You'll be watching a sexy hentai scene that's super crisp! Thanks to this new way of creating animated characters, you benefit from a much higher degree of visual realism. So the hot hentai babe getting naked in front of you looks much more realistic than normal, which adds another level of pleasure.
This one is XXXmas themed and it'll really jingle your bells. Despite the graphics having higher production values, I felt they could have done a little more with the background, like adding some furniture or creating some sort of setting – it looks like the action is happening in a blue space. It's still worth watching though.
Watch the Hottest 3D Porn in VR
There's always some new technology on the market when it comes to virtual reality porn and I was happy to have experienced it first-hand. Immersing yourself in VR already brings with it a different way of watching porn and now that artists have the tools to create erotica using your favorite videogame and comic book characters as inspiration, you can expect 3D VR porn to only get better and even more realistic. I especially want to hear about your experience with the cock-challenge video and also what you think about this new tech, so feel free to hit me up in the comments. Until next time!