Don't you just love the holidays? All the streets are lined with Christmas lights, all the food is laid out on the table, all your friends and family are there, and all the sexy elves are waiting for you to fuck them. Wait… Okay, so maybe fucking elves isn't part of the usual Christmas tradition, but it certainly can be if you're into VR porn! Because the truth is, nothing is hotter than Christmas themed porn scenes and here I picked out some of my favorites to share with you. And while you're at it, be sure to check out my updated list for the best Christmas VR porn discounts!
1 – Santa's Naughty Elves: Part 1 & 2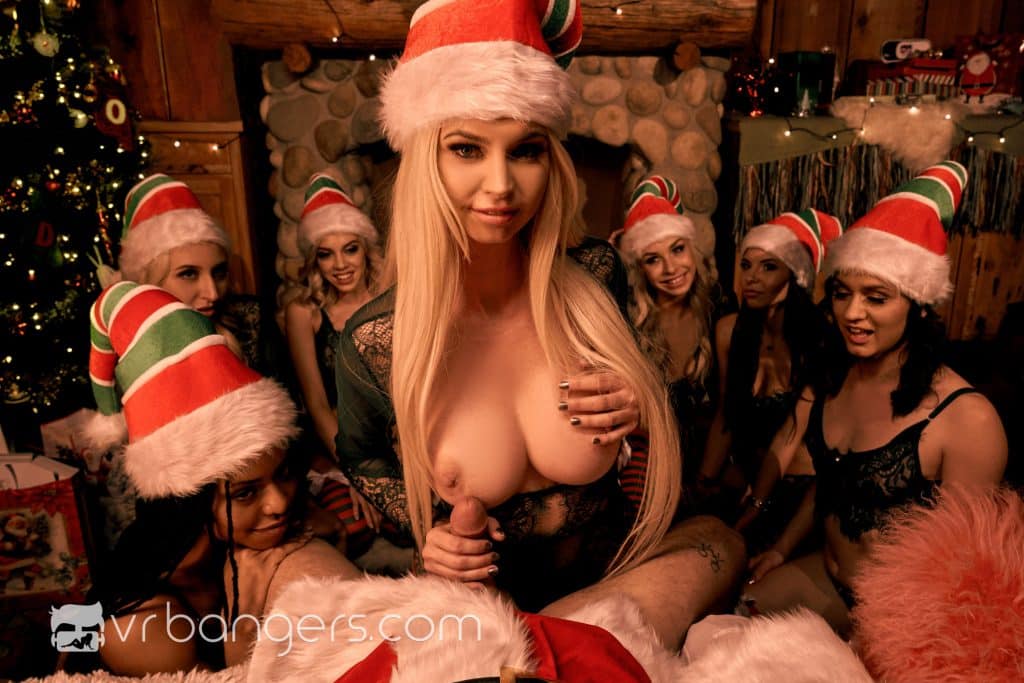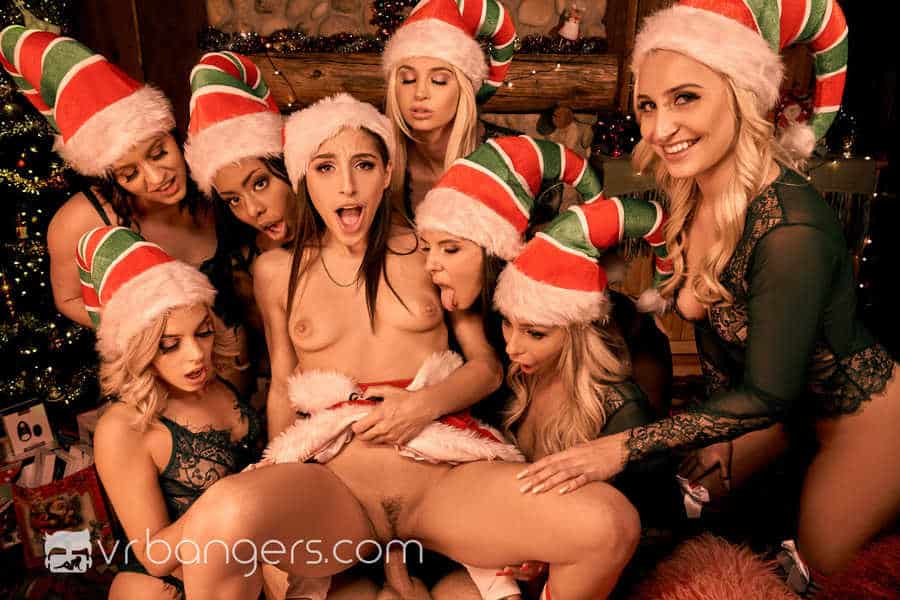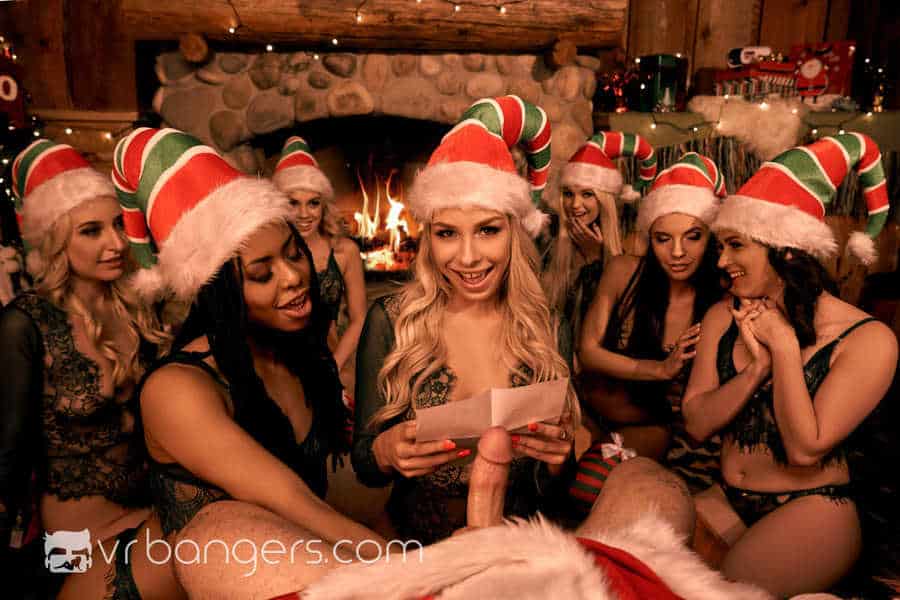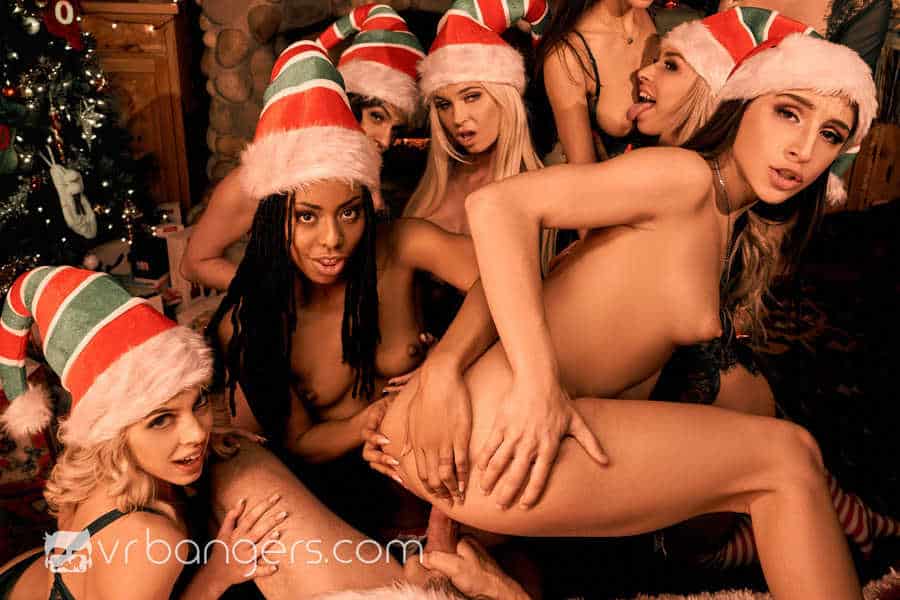 Pretend for a second that you're Santa Claus and that your wife Mrs. Claus is a total MILF who's cool with you having sex with other girls and all your elves are teen pornstars like Abella Danger, Carmen Caliente and Milana May. Well, pretend no more because this group sex scene from VR Bangers is so hot, it's split up into two parts! It's one of the rare times that the sequel is just as good as the first film (I'm looking at you Star Wars franchise). 
As Abella sucks your cock, you can look to your left and see two girls licking each other's pussy. Look to your right and see four girls pleasuring themselves with vibrators. You'll take turns fucking a few of these girls and the ones who aren't lucky enough to climb on top of you will take turns licking your balls. 
2 – Merry XXXmas and a Naughty New Year: Part 1 & 2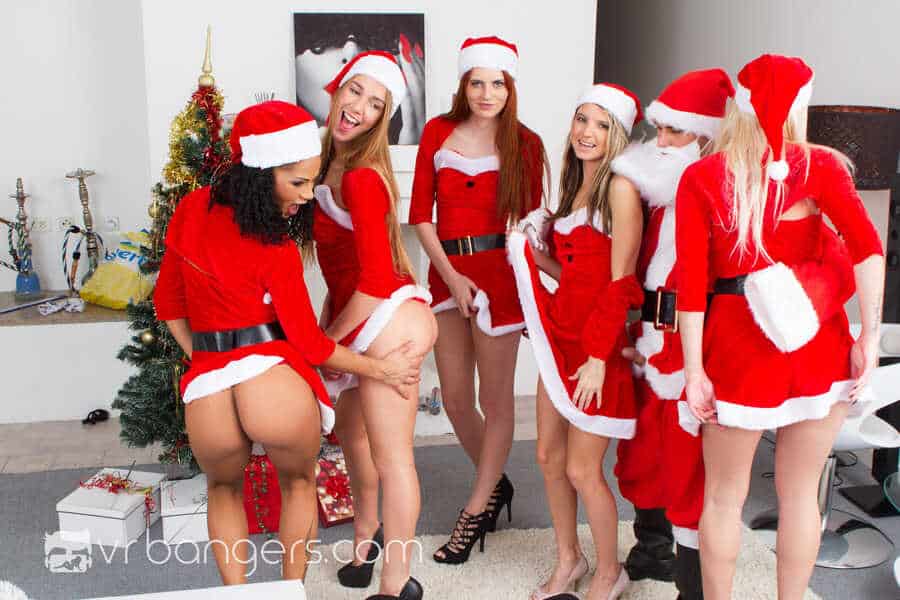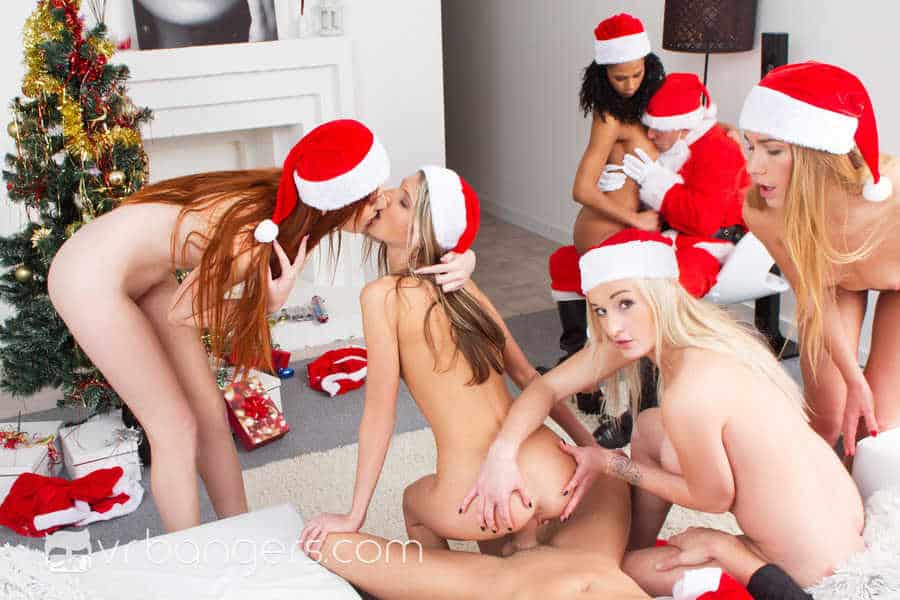 Let's be honest, we all tend to get Christmas gifts we're not crazy about. Who the hell wants socks as a present? Well, in Part One of this series from VRBangers, you're sitting alone in your living room when Santa walks in. His gift for you this year is five of his horniest women, all dressed in skimpy outfits. One by one, they lift up their short skirts to show you their ass, then get on their knees to blow you. As you take turns fucking each babe, the others are making out with each other in the background and even good ol' Santa is getting off!
Fast forward a couple of days to New Year's Eve. We all know how wild those end-of-year celebrations can get, but who knew it would turn into an orgy with four hot babes! After drinking champagne and partying, you let loose and fuck these hot chicks. You can even do your own countdown to the cumshot at the end!
Let's Hope For More XXXMas Porn
With Christmas and New Year's only a few weeks away, I can only imagine the kind of VR porn the folks at VRBangers have in store for us, so stay tuned to their site to find out. In the meantime, immerse yourself in these fantastic XXXmas-themed videos that'll have you singing a different type of Christmas carol!