So, you've decided to buy yourself a headset. Maybe you're new to VR and looking for your first device or you are upgrading to something a little more robust. Either way, you should always do your research beforehand, especially since some devices are going to set you back a few hundred dollars. My reviews of the best VR headsets can help, but I also want to narrow things down a little more and give you my picks for the best five devices with varying price points and quality, so you can find the one that's right for you.
5 – Playstation VR
Let's start with the PSVR. Between the big three consoles (Xbox, Playstation & Nintendo), Playstation was the first to release a virtual headset. And for roughly $449 (depending on the bundle you purchase), this thing is incredible. It's affordable, about as lightweight as a wired headset can be and plays tons of fantastic games.
But you're here for the porn and for that, it is not the most well suited. For starters, setting up a PSVR is, for lack of a better term, a pain in the ass. There are many wires to deal with that all need to connect to a hub that connects to your PS4. 
The biggest drawback is that there's no built-in browser and the Deo VR app is not available on the Playstation. The best workaround is using the app Plex. It allows you to upload content to a "cloud," then makes it accessible on other devices. So you upload scenes to Plex, then access it on your PSVR. A lengthy and annoying process, unfortunately, but it works.
4 – Valve Index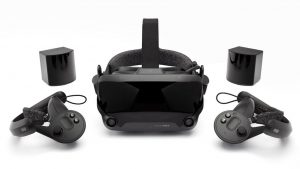 Gaming company Valve is no stranger to virtual reality. They've been partnered with HTC Vive for a long time and produced several VR games. They finally released their own highly anticipated headset called the Valve Index in 2019. For fans, it was worth the wait. This thing is a beast! With a 1440×1600 resolution display, an enhanced tracking system and a high refresh rate (meaning minimal lag), it's perfect for gaming and porn. 
It's going to set you back about a thousand dollars. A powerful headset also means you're going to need a powerful PC. It's a bit annoying to set up, but if you follow the step by step process, you should be able to avoid any mishaps. Those are really the only drawbacks because whether you want this headset for blasting away at bad guys or virtually fucking a pornstar, it works beautifully.
3 – Oculus Go
The Oculus Go. I love this thing. It's lightweight, only about $260 and believe it or not, packs a punch when it comes to a quality experience. Can it stand up to powerful headsets like the Vive? Of course not. But for someone who doesn't want to break the bank, this is the perfect option. It literally takes less than five minutes to set up and with the built-in web browser, streaming VR porn is a piece of cake.
Of course, it does have its limitations. I streamed and downloaded a 4K video and while the experience wasn't as sharp or as smooth as on other devices, I still felt immersed in the scene. But if you try a 5K or 6K video, well, that's where you're going to run into issues. I tried a 6K film and when I hit play, it froze my device. 
2 – HTC Vive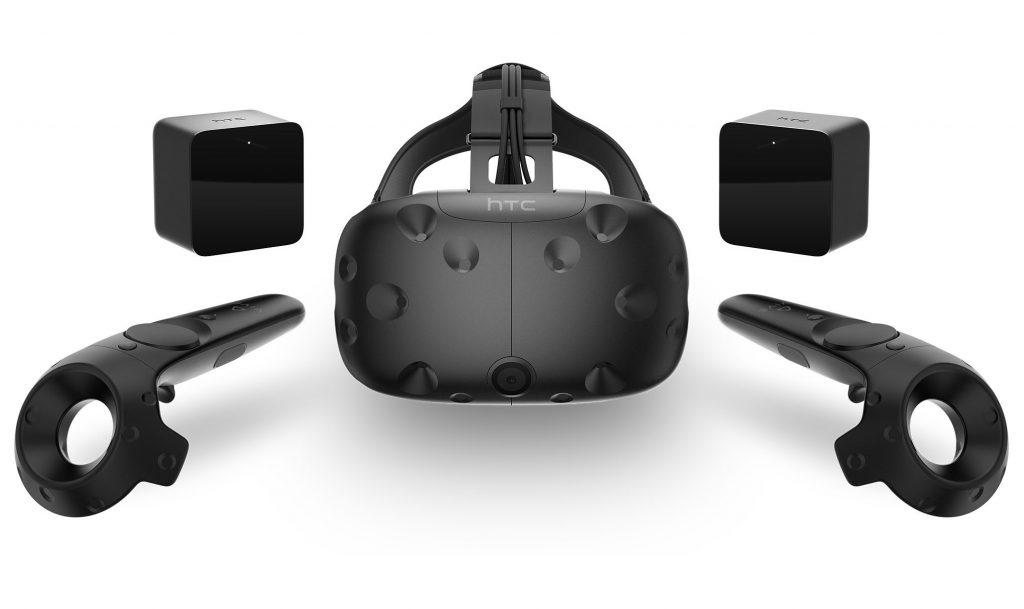 For a PC-powered headset, there's nothing better than the HTC Vive. I'm not going to lie, it is expensive (about $1000) and also requires a powerful PC to run. But if you can swing it, you'll have a device that can play some of the most powerful virtual reality games and stream/play videos up to 7K without missing a beat.
Unfortunately, like most PC-connected headsets, my problems are with the setup. It's wire-heavy and because it uses motion sensors, you need to make sure you have space for it. If the room is too small or the sensors aren't appropriately placed, your screen can go black and display a message asking you to readjust your sensors.
1 – Oculus Quest
At #1 on the list, my go-to headset for all my needs is the Oculus Quest, whether I'm using it to review the latest VR porn sites or having fun on my own personal time. It has a convenient tetherless design, it's incredibly easy to set up and use, and it has specs that are almost as powerful as PC-powered headsets. Super impressive for a wireless device. Cost-wise, you're looking at about $500 to $700, depending on the storage size (64GB or 128GB). The only drawback (and it's a minor one) is that they've packed a lot of powerful GPU and CPU hardware in there, so it's a bit heavier than other wireless headsets.
Watching porn on it is easy. You can use an app like Deo VR or use the built-in browser to stream or download videos up to 5K. It's not that it can't run a 6K video. It's just that you may experience some lag.
The Oculus Quest Has It All
It's exciting to see the evolution of VR tech and I'll likely have a new list for you by the same time next year. But for now, my number one pick definitely goes to the Quest and I don't see that changing for a while. It's easy enough to use for newbies and powerful enough to get tech nerds like me all excited. And according to rumors circulating online, the Oculus Quest 2 is currently in development and set to launch in 2021. I'm looking forward to seeing how they'll improve on an already near-perfect design.