I've never been one to shy away from telling you about Isabelle (my girlfriend) and my sex life. Well, we sometimes like watch hardcore bondage porn. There's nothing like a little Dom porn to spice things up! To make our experiences even more realistic we sometimes venture online for VR BDSM porn. I've reviewed a few of these sites in the Fetish category, so I've watched my fair share and below I'm going to share with you my Top 5 favorite scenes.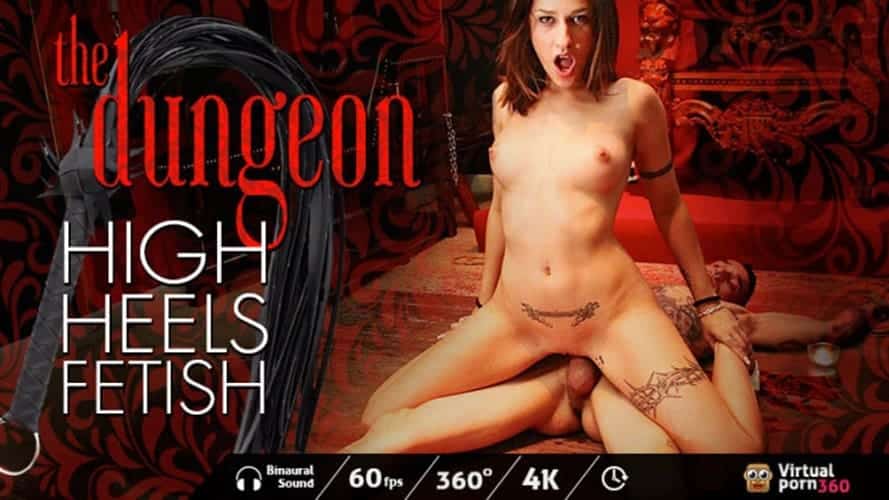 High heels are sexy. When Isabelle puts on a tight dress and completes it with a pair of heels, it drives me crazy. So when I saw the title of this scene, I gravitated toward it immediately. I already knew that Alexa Nasha was a babe, but she's truly something else here. She begins by strutting around you with a whip in hand. Occasionally, she hits you with it. At one point, she hovers over your body and begins to press down on you with her heels. First, it's your chest and then she moves down to your cock, pressing a little hard. She then rewards you with an incredible blowjob, finally climbing on top of you to let you fuck her.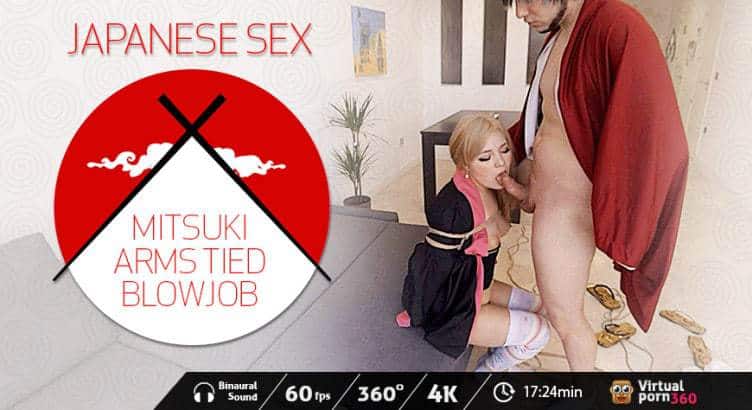 Fans of Asian bondage porn are going to love this one. It's a little different in that you'll be an observer as the sexy Mitsuki Sweet is tied up and blindfolded. Her Master does a good job of binding her chest and arms, exposing her tits. He lies her down on a couch and starts to pleasure her with a vibrator, while she moans and breaths heavily. Finally, her blindfold is removed and while in a sitting position she's finally allowed to please her Domme when he puts his cock in her mouth.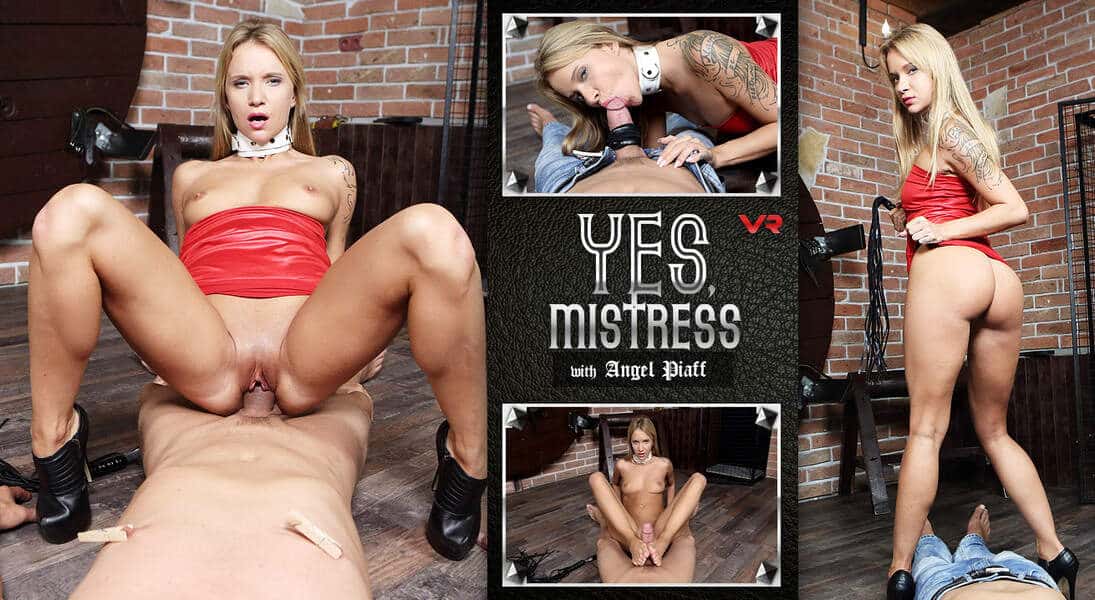 Angel Piaff is the star of this video and, damn, this woman isn't afraid to get rough! This latex bondage porn scene features Angel in a skintight red latex dress with black high heels. As you lay down on your back, Angel walks around you with a whip in hand and gives you a few hard smacks with it. She then takes some clothespins and clamps them to your nipples while she sits on top of you and plays with herself. She rewards you by sucking your cock while letting you slap her ass at the same time (and what an ass she has!), then gets on top of you for some good ol' fashioned reverse cowgirl action.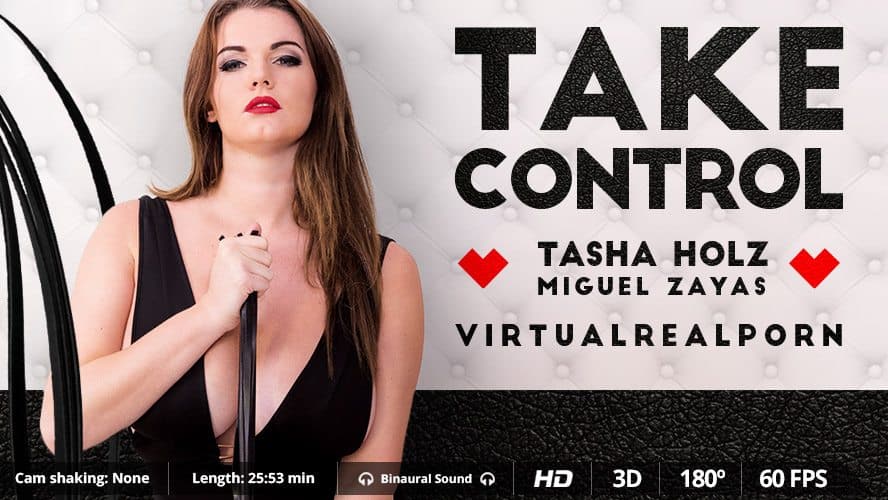 If you're looking for something a little more on the light bondage porn side, you'll appreciate this video, where busty dark-haired beauty Tasha Holz is your Mistress. She ties you up and teases you with a selection of toys while talking dirty and letting her big tits hover over you. She gets you hard with a few handstrokes, then deepthroats your cock and gets on top of you to fuck. She playfully rubs her tits almost the entire time. This is a simple, yet incredibly kinky scene to immerse yourself in.
And now, back to the rough bondage porn side of the spectrum, with the sexy Pamela Sanchez. Though you can barely see it, you're wearing a gas mask with black and white striped clothing (and no pants). Maybe you're Pamela's prisoner and she's tied you up, in prep for the punishment she's about to give you. Either way, when she walks into the room, she does not utter a word. She stares at you and then gives you a few hard whips with her leather strap. And then almost as if she can't contain herself, she caresses your cock and then puts it deep into her mouth. But the real fun begins when she spreads her legs to fuck you fast and hard.
Fetish Fans Will Love These BDSM VR Scenes
Whether you're a BDSM connoisseur or a newbie, you'll love all the spanking, whips and bondage. It's always fun to explore your kinky side and if you can't do it in your own bedroom, then immersing yourself in these VR scenes is the next best thing. Diving in this way will help you eventually transition to the real thing. I know it did for me!