Isabelle and I often flee the city to beat the summer heat. We Airbnb a cottage somewhere secluded and with no neighbors nearby, we experiment from time to time with sex outdoors. And even though it always seems like a good idea on paper, the reality is sunburned naughty bits and nasty bug bites. We could use insect repellent as massage oil and sunscreen as lube, but checking out some of the best outdoor VR porn is the less messy solution.
So here are a few sexy outdoor porn scenes that give me the thrill of awesome public sex without any sun damage or itchy bites: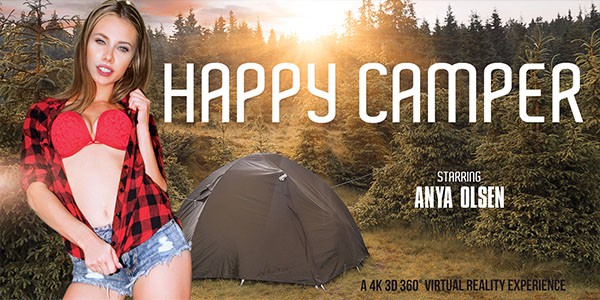 Between all the porn I watch and, of course, the lovely Isabelle, I find myself pitching a tent often enough, but I can't remember the last time I actually slept in one. Honestly, I feel like I'm roughing it enough if I stay somewhere with slow internet. But this nature porn video starring Anya Olsen has me convinced that a camping trip might not be so bad after all – even if it's off-grid.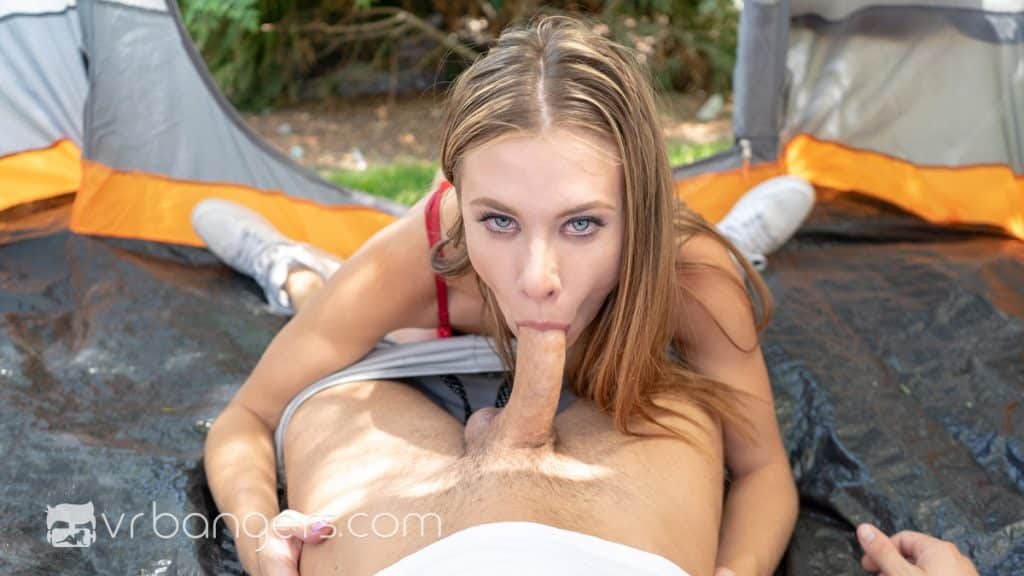 In this kinky scene on VR Bangers, you're camping with Anya and her parents. You've been on your best behavior so her family won't think you're a horny jerk who can't keep his mitts off (or his dick out of) their daughter. But when the parental units leave camp to go fishing, Anya attacks your dick with her hands, mouth and pussy. After you two fuck like bunnies and with your cum still dripping off Anya's chin, her mom pops her head in – dude, you just got busted for nude public sex!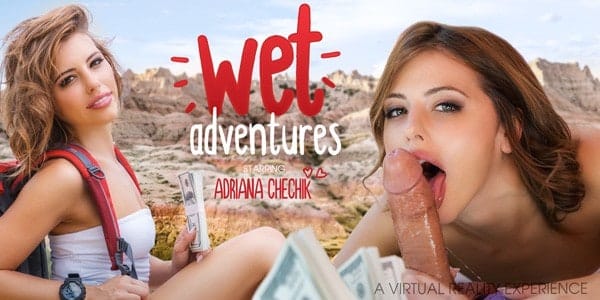 I always think of the movie Deliverance when someone mentions going whitewater rafting. But it turns out that what makes Adriana Chechik's adventures wet has nothing to do with raging rapids in the American backcountry – just raging hormones in a picturesque European village. And you won't end up being sprayed by turbulent river waters – Adriana sprays you with her sweet pussy juices in this VRBangers scene dedicated to nude sex in a public place.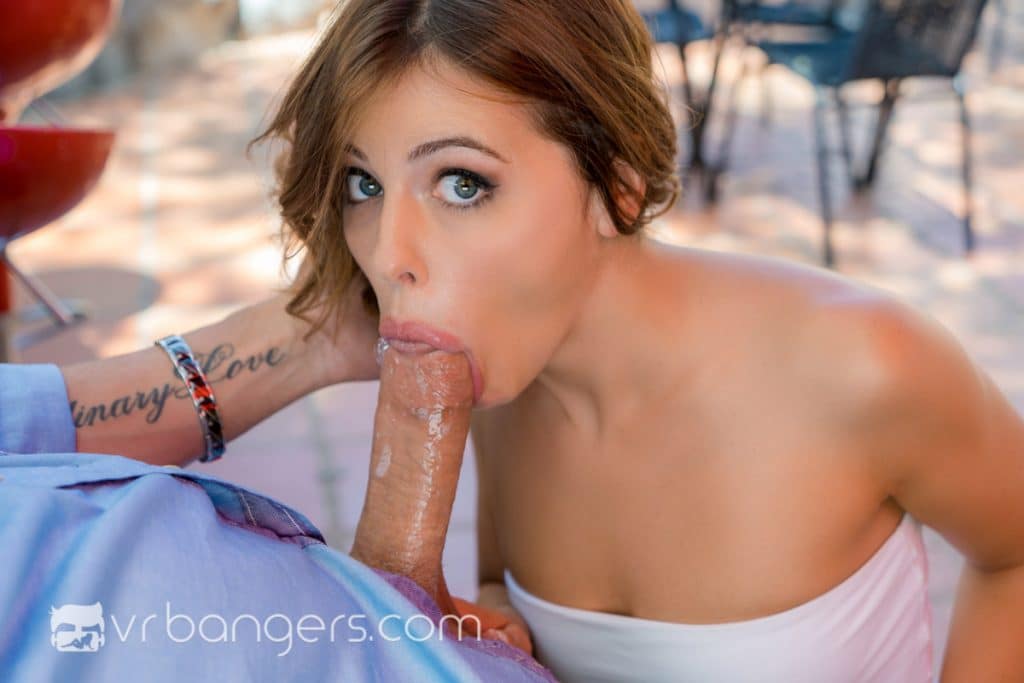 It's really "accidental public sex" because it starts when Adriana and her boyfriend get lost while hiking. They stumble across your cafe nestled in the heart of the village. She begs you for food and drink because this lost couple doesn't have any money. When you ignore her pleas, she offers you cash and then a blowjob – which pisses her man off so much that he leaves. Once he's gone, she gets nude for sex in public that makes her squirt multiple times, making this 360° 6K VR video one of the wettest adventures you'll ever have!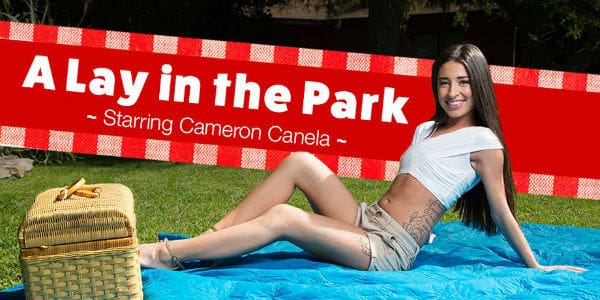 Eating outside – or al fresco as my pretentious mother-in-law likes to call it – isn't something I like that much. I prefer a warm meal served in the climate-controlled indoors compared to cold food served on a blanket spread out on the grass. But this outdoor teen porn scene with a 180° immersive experience featuring Cameron Canela gives me a serious hard-on for picnics. After all, she's a hot dish worth sampling any time, anywhere!
The premise of this outdoor VR scene from Badoink VR is simple enough – you surprise your girl Cameron with a picnic in honor of your anniversary. She's so turned on by your romantic gesture that she can't resist sucking your dick right then and there. Once she's made you good and hard, she's ready to ride – and who are you to deny her? Lie back and enjoy having sex in nature – cowgirl (and reverse-cowgirl), doggy style and missionary – all ending in you cumming all over her taut tummy!
Watch More Public Virtual Porn
This blog was inspired by the sizzling hot summer we're currently having. But the last time I wrote about outdoor public porn, it was freezing outside and I was trying to Curb the Winter Blues with a VR Pool Party. I guess that's just another reason why watching outdoor VR porn is more practical than having sex outdoors – your hardcore fun won't get delayed due to bad weather!