I often talk about the technical aspects of VR content, such as how many frames per second a video is, whether it's in 5K or 6K, or if you're getting a 180- or 360-degree view. But having a truly immersive experience is more than just throwing on a headset and clicking play – it's about creating an environment for yourself where you're 100% comfortable and able to let go of the outside world. I've been doing this a long time and have learned some valuable lessons along the way. And now, I will share some of that wisdom with you.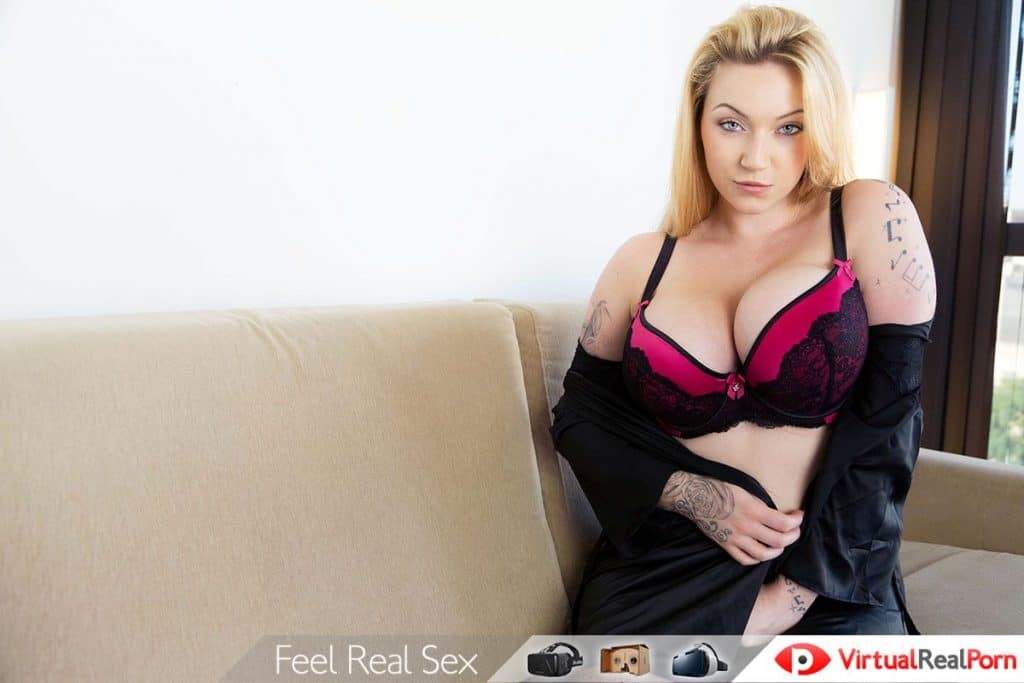 1 – Close the Lights
Doesn't get much more straightforward than that, does it? This is my first suggestion because, as with most headsets, light from the outside can leak into your peripheral vision. You can always adjust your device to fit your head better, but chances are some light is still going to seep through. Some of the best virtual porn experiences I've had were in total darkness. 
2 – Use a Wireless Headset
This all comes down to personal preference, but my go-to for VR porn videos is a wireless device. The untethered design allows you to move around freely (especially important for another tip I'm going to give you later). There's no bigger cock-blocker than feeling a wire dangling or accidentally touching it. 
Wired headsets are also lighter. They don't need to pack as much hardware since they're PC-powered. Wireless ones are heavier, specifically for the opposite reason – since PCs are not powering them, they've got to include a lot of hardware inside.
3 – Wear Headphones
Many devices, like the Oculus Go, have built-in speakers. But they also have a slot to plug in your own headphones, and I'm going to recommend you do precisely that. VR porn sites are taking advantage of binaural audio technology. This makes the sound all-encompassing, whether a girl is moaning loudly or softly, or talking dirty.
A good example is a BaDoink VR scene called "Easy Cum, Easy Go." In this threesome, while virtually fucking one of the girls, the other two are either whispering into your ears or kissing your neck. It almost becomes an ASMR experience. My spine was tingling with this one.
4 – Follow the Recommended Positions
This ties in with my tip above about using a wireless headset. Some sites, like Virtual Real Porn, have recommended positions – which is exactly what it sounds like. It'll tell you if you should stand up (if you're getting a blowjob), or lying down (if a pornstar is riding you). It's a simple tip, but it goes a long way in enhancing the mood.
5 – Download a Streaming App
I'll admit that I was against it early on because the technology wasn't perfected. Streams were slow, often buffered and the quality rarely went higher than 1080p. A lot of that has changed. Not only can you stream in 4K (or higher) with minimal to zero buffering, but also apps now make it easy. Plus, the best VR streaming apps are free.
Deo VR is one of my favorites. Switching between videos is seamless and takes only a few seconds. VR Bangers even have their own dedicated app called PLAY'A. Whichever route you go, there are several worth checking out.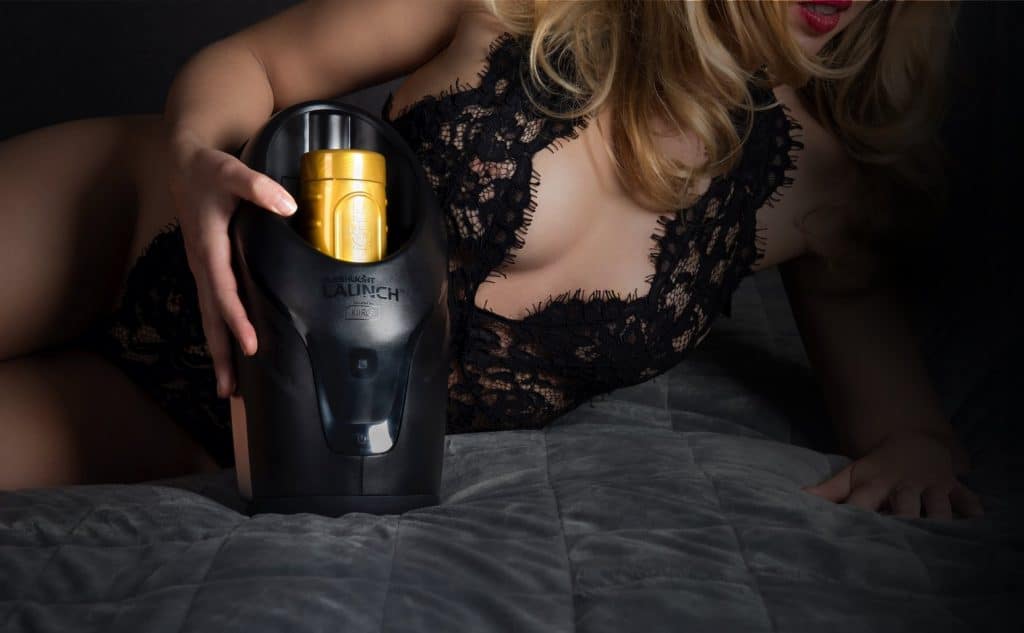 Bonus Tip: Experiment With Teledildonics
Smart sex toys (or teledildonics) for men are similar to Fleshlights. When you're wearing one, it will vibrate in unison to the porn scene. Imagine, now you can literally feel what it's like to fuck a pornstar!
Why is it only a bonus tip? For starters, only a handful of sites are compatible – Virtual Real Porn being one. I'm hoping more will eventually adapt. Also, you obviously need to go out and purchase one of these toys, and the price ranges anywhere between $50 and $300, so it's your call if you're willing to spend the cash.
Enjoy VR Porn the Right Way
Are my tips basic and obvious? Sure. But you'd be surprised how many people don't follow them. I've had conversations with friends who were less than enthusiastic about their experience. When I've asked them if they had their headphones on or were sitting comfortably, the answer was almost always no. So follow my advice and you'll feel the difference. While you're at it, check out my suggestions on how to make your headset more comfortable.