Tired of using your hands to gratify yourself? If only there were a hands-free way to stroke your junk whenever you wanted. Enter the eJaculator. And so ends another one of life's problems. Email me.

Pros
VR Headset included
Exclusive app provides playable content
Made with medical grade materials and easy to clean
Cons
Only works with smartphone viewers
Adult content included with app is 3D not VR
Bottom Line
The eJaculator is a great sex toy for guys who want to experience a new and novel way to masturbate. And the headset and app preloaded with porn is pretty sweet too! It's just a shame that the adult content on the app, which is the only content that the toy is synced to, only provides a 3D porn experience and not a true VR one. It's still tons of hot fun though!
My Full Ejaculator Review
Upgrade Your Masturbation Technique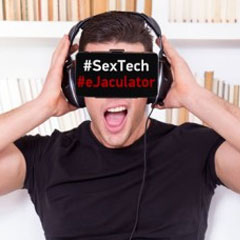 In caveman days, guys would have to use their hands to help them ejaculate. As time and technology progressed, some men had the genius idea of using their socks! For a short period in the late twentieth century, there seemed to be an epidemic of men thrusting their erections in and out of warm apple pie, no doubt brought on by the popularity of the 1999 American teen sex comedy American Pie. Then one day, everything changed when some unnamed genius somewhere in China, we are led to believe, invented the eJaculator, a technologically advanced sex toy intended for use with a VR headset. Nothing has been the same in the world of male masturbation ever since.
eJaculator Remains Incredibly Popular
It was first launched through an Indiegogo campaign where the company's goal was set at a cool $40,000. And in no time flat, they went over their to hit $80,000 in just a matter of weeks! (Men are drawn to sex and tech faster than moths are to a flame.) They've actually doubled that amount since and the company is continuing to improve their product. So don't think that the project is dead. Nothing can be further from the truth. Just visit their Indiegogo page and check out all their posts. They're a dedicated bunch that's for sure.
Download Their App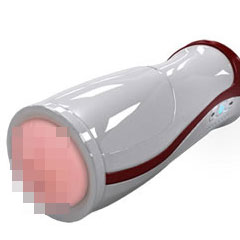 As mentioned, the eJaculator is a masturbation sleeve that's 12 inches tall and four inches wide. There are essentially four distinct parts to it that you need to know about. There's the app; the headset, which is a smartphone-based viewer and included in your purchase, but you can also use your own like the GearVR or Daydream View; the actual device, which consists of two parts: a plastic casing and the soft flesh-like rubber sleeve that goes inside the casing and can be removed for easy cleaning; and a wireless remote control.
Enjoy a Truly Hands-Free Experience
First, you want to open the app on your phone and connect to the device. The app itself has porn on it and while it is 3D, it's not 180°. Next, grab your smartphone-supported headset (this smart sex toy is not supported by desktop headsets like the Oculus Rift or HTC VIVE), place your phone in your headset and stick your erect penis into the eJaculator. Now pick a 3D porn scene from the app and enjoy! Once paired with the phone, the eJaculator will allow you to feel the thrust of the pornstar's lady bits on yours, completely hands-free! It's a truly unique experience.
Expect Alien-Shaped Vaginas Soon...
I got to hand it to the creators of the eJaculator for their ingenuity. They've even announced that they're going to be providing additional rubber sleeves in two sizes, "mainstream" and "holy shit," and that the openings will be shaped like anuses, mouths and even alien pussy! They're all made with medical grade materials, obviously, since this stuff will be going onto the most sensitive and most valuable part of your body! It's also hands-free, ninja quiet, easy to clean and syncs with 3D porn and delivers a truly unique experience.
Click Here To Visit Website
Similar Teledildonics

Lovense wants you to know that if you're in a long-distance relationship, you can still pleasure each other using teledildonics. Plus, their toys have been integrated with VR!

Long gone are the days of using primitive sex toys to get yourself off. Kiroo's patented smart toys have integrated bluetooth technology that'll leave you speaking in tongues.
Sign Up Today!
Get exclusive email offers and find your next fav VR toy!

Not only is the VStroker the #1 male sex toy in the world, but they'll also provide you with a huge library of porn that will literally control the device's movements.