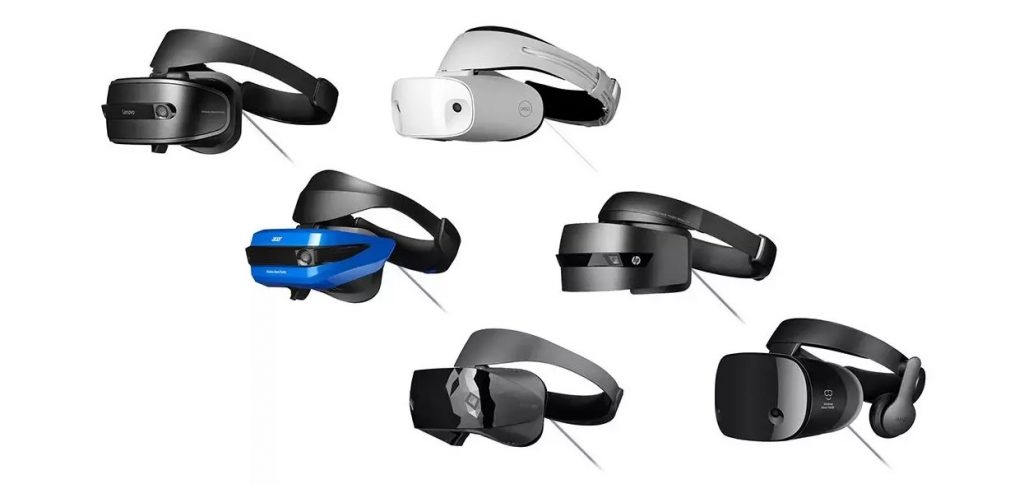 Today, there are many VR headsets to choose from, but if you're reading this, it's likely you're either considering buying an Oculus or already own one. Whatever the case, you'll eventually want to start using it for porn. And I have some good news for you – whichever model you go with, getting adult content on it is easy. Which is exactly what I'm here to talk to you about.
A Brief History of Oculus
In 2012, Oculus launched a Kickstarter campaign to help fund the first iteration of the Rift. Backers would eventually receive their first devices in mid-2013. Just two years later, Facebook would purchase the entire company for a whopping $2 billion.
After FB acquired them in 2014, they would finally release the Rift commercially. They chose to discontinue it in 2019 after the release of its successor, the Rift S.
What Are the Different Oculus Models?
Currently, these are all the models under the Oculus umbrella:
Rift
Rift S
Go
Quest
Quest 2
The Rift and Rift S are wired headsets that need to be powered by a PC, while the Go, Quest and Quest 2 are wireless. The requirements to run each are a little different and I'll get into all that shortly.
Downloading Porn to the Rift
Let's start with Oculus' wired versions, the Rift and Rift S. Both are powerful headsets that require a lot of juice to run. So (pardon my language), if you have a shitty PC, it's not going to cut it. You'll need to be equipped with powerful specs, especially a strong graphics card.
If you're good to go in that department, then it's time to start watching porn. I like to use my Rift S and an app called Skybox VR, but it'll be the same if you're using the original Rift and any similar app.
Step 1: Download the video and save it to the folder of your choice. I would suggest calling it something like "VR videos" so you know exactly where to find them.
Step 2: Launch the Oculus app, which you will have downloaded during Rift's initial setup.
Step 3: Within the app, access the Oculus store and download the Skybox VR player or your player of choice.
Step 4: Click Library, then launch Skybox VR.
Step 5: The app will automatically detect the videos on your PC. In the case of Skybox, you will see your desktop. Go to the folder you created and click on your video of choice. And that's it!
Downloading Porn to Oculus Go or Quest
I've said it multiple times and I'll repeat it: I prefer wireless headsets. I love the freedom to move around or switch positions. It's also easier to get downloaded porn onto a wireless device, believe it or not. And there are two ways to get it done:
Step 1: Connect your headset to your PC (with the provided USB wire).
Step 2: Drag and drop the videos into your headset. By default, there should be a folder called Videos (you can create one yourself if it's not there).
Your second option is:
Step 1: Launch your device's built-in browser. Most of them have one pre-installed. If yours does not, you can get a free one from the Oculus store. 
Step 2: Log in to whatever VR porn site you joined.
Step 3: Download the video. They should automatically go into the Videos folder on your device.
An important note: Unlike tethered headsets, when you download a video on a wireless one, you're saving it to the hard drive on your headset, so make sure you have the space for it. The Go, for example, has a 32GB and 64GB version. Considering some videos can be as large as 10GB, that already takes up a chunk.
How to Stream Porn on an Oculus Device
If you want to skip the download process, your other option is streaming. The easiest way to do this is to use any of the free streaming apps available to you. My favorite is Deo VR. Some sites, like VR Bangers, have their own dedicated app called PLAY'A. 
Sometimes, you don't even need an app because you can just use your device's browser, log in to the porn site and hit play. It's really a preference thing though. I like to use an app, because instead of having to navigate through the entire site to find videos, it makes the collection more readily available and usually streams quicker.
Quest 2: The Future of VR
On October 13, 2020, Oculus released the Quest 2, the latest innovation in VR technology. And this thing packs a punch.
Here are some of its specs:
50% more pixels for enhanced clarity
6GB of RAM
Qualcomm® Snapdragon™ XR2 CPU
Two versions: 64GB and 250GB storage
Oculus Touch controllers for state-of-the-art hand tracking
Whether you understand all that or not, here's the truth about the Quest 2. It's easily the most powerful wireless headset on the market. You'd expect this kind of power from a wired headset, but here we are! Streaming and downloading porn work the same as on their other devices.
A Notable Privacy Concern
When Facebook took over in 2014, one of the primary concerns from users was that FB would force you to connect your Oculus account and share your information with them. But they firmly stated that they would not ask you to do so and that the option would be yours alone.
That all changes in January 2021. Anyone with an Oculus headset will have to log in with their Facebook account. Otherwise, you will not be able to make any purchases or download any apps from the Oculus Store.
The Final Word on the Oculus
I've always been a little more drawn to Oculus headsets. Don't get me wrong, it's not that I think the others aren't good, but there's always been something about the Oculus' sleeker design, easy setup process and proven track record of giving you bang-for-your-buck technology that caught my attention.
So whether you've been enjoying VR porn for a while or looking to get into it for the first time, I think starting with the Oculus is an optimal choice, whether you go all-in and get an expensive one like the Rift S or go for something a little more budget-friendly like the Oculus Go.