Every year a ton of new girls get their start in porn. And while the longtime pros still get me excited, there's something extra special about a newcomer – seeing a babe new to the industry and making her way in the adult world, wondering if she has what it takes to become a star. Well, I've enjoyed watching a lot of newbies this year through my New VR headset and below is my list of the top five!
1. GIANNA DIOR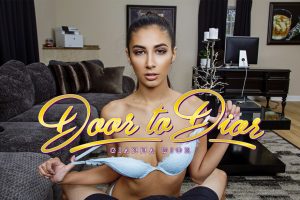 Starting with #1 let me introduce to you to Gianna Dior. This beautiful dark-haired babe is rocking a pair of 32D boobs and an olive complexion that comes from her Italian background. She only got her start in 2018, but she's already performed in over 40 scenes. She obviously enjoys what she does and in the hot birthday sex VR scene Door To Dior, you can immerse yourself in this 21-year-old beauty as she does all she can to please you – with total success I might add!
2. FLORANE RUSSELL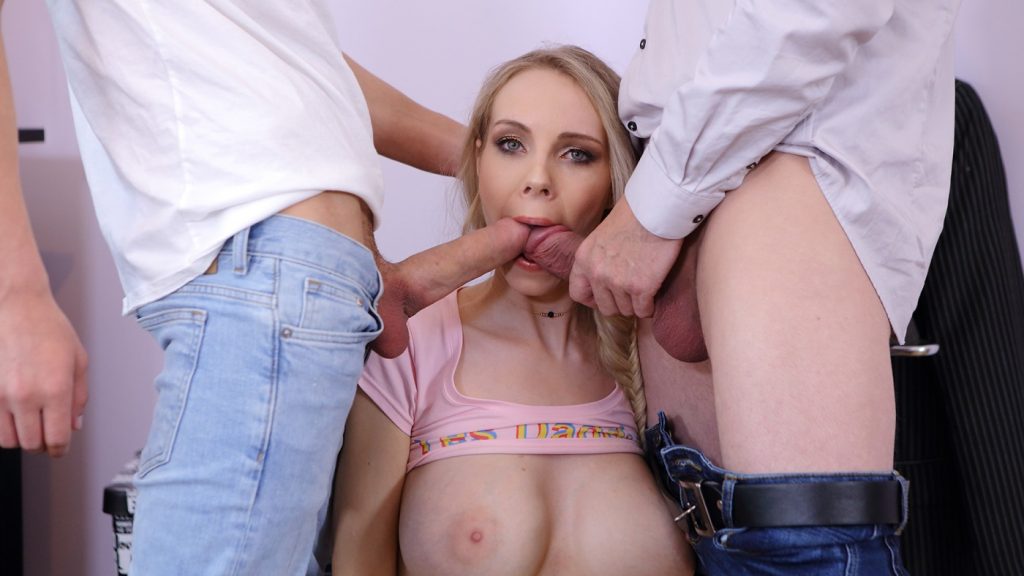 I don't know what Florane Russell was doing for the first 28 years of her life, but I sure am glad that in her 29th year she decided to get into porn. This sexy blonde Czech girl was made for adult movies and you can see it for yourself, up close and very personal, in the VR scene Cock Smoker Takes Two. And she does indeed take two in some hot DP action.
3. ASHLEY OCEAN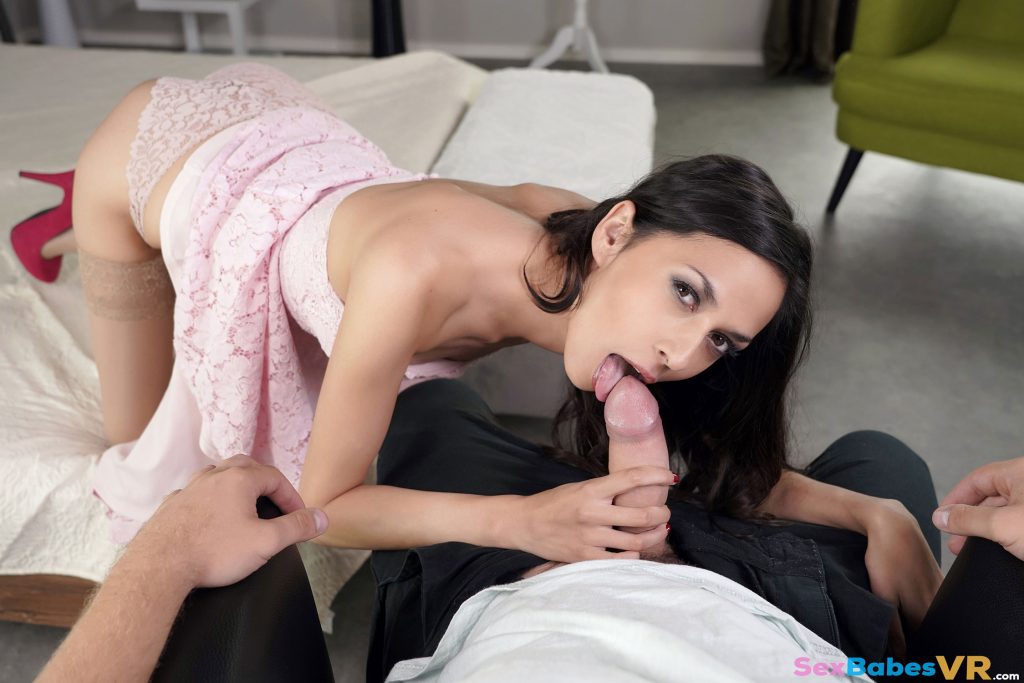 At #3 I had to put black-haired Czech hottie Ashley Ocean. Like her fellow country-woman Florane, Miss Ocean also got into the porn game a little later in life – she turned 25 in 2018. Ashley must have spent a good number of those years working on her sex skills because she puts on an incredible show in the VR scene Innocent Nymph. And the high-quality 3D imagery immerses you in the action, making you feel like you're actually having sex with this incredible woman.
4. CHARLOTTA JOHNSON
Charlotta Johnson has only performed in around 10 scenes so there's a good chance you haven't had the pleasure of seeing her yet. Well, I'm trying to change that by putting her at #4! She's another Czech babe with a hot body and medium-length brown hair. In the VR movie Double Dare, Charlotta teams up with Tera Link to give you the double dare porn threesome of your dreams. Both girls suck and ride you so put on your virtual headset and enjoy!
5. CHARLI RED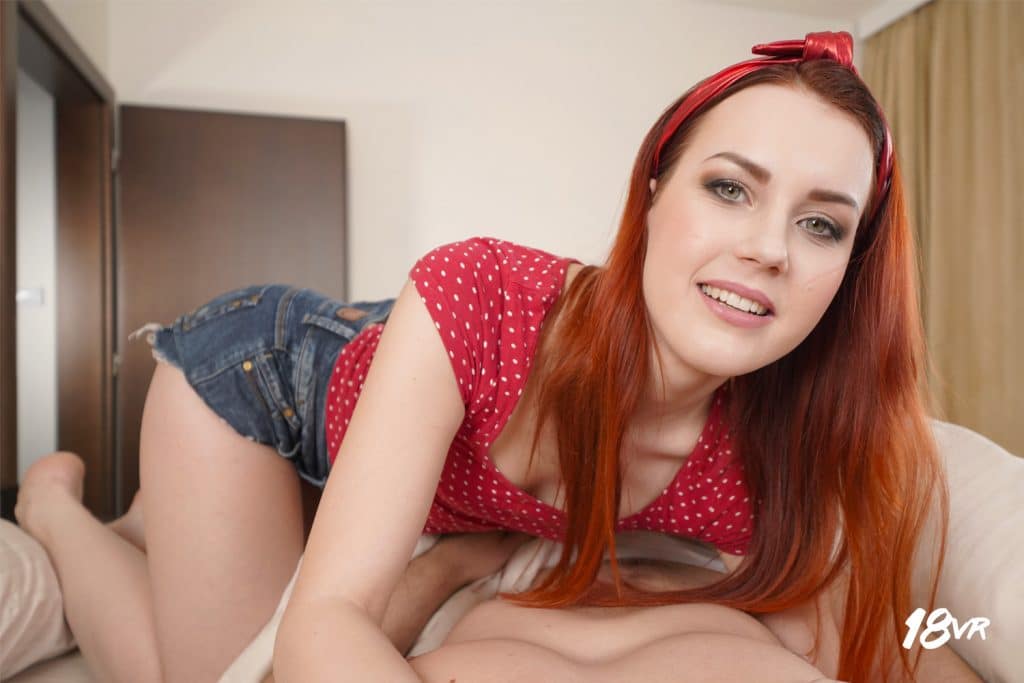 Okay, so you can probably tell that I have a thing for Czech girls and at #5 I have yet another one, Charli Red. While the previous Czech babes were blonde, black-haired and brunette, respectively, Charli – as her full name suggests – is a pretty redhead. One of her VR scenes is called Morning Glory and there's almost nothing I'd rather do in the a.m. than this 22-year-old ginger. Enjoy her morning glory VR porn and so much more!