Anal is great, plain and simple. There still seems to be some taboos around it though and I know a lot of girls don't like doing it. I've actually known plenty of guys who had to beg their girlfriends to let them stick it in their butt, but luckily for me, my girlfriend, Isabelle, loves it just as much as I do! But for the guys who aren't so fortunate, you can fake it til you make it with VR anal scenes. Until a girl finally says yes to your anal request, you can be balls-deep in a pornstar's butt in the comfort of your home with these porn videos from Virtual Taboo!
"Virgin Ass For Breakfast"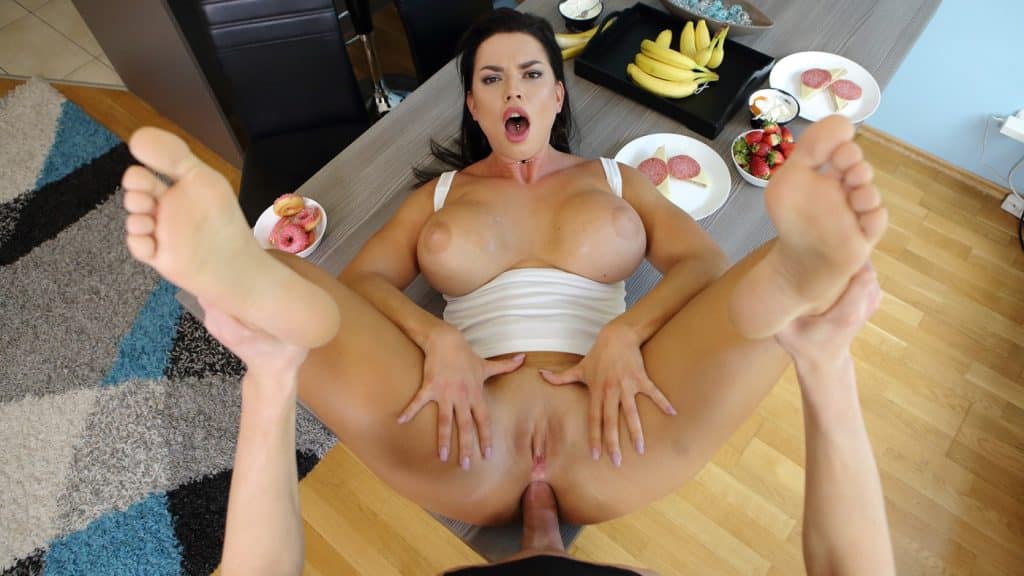 Do you ever wake up in the morning craving a really big breakfast? How about a nice virgin ass? In this scene, you're staying with your aunt and step-cousin, Chloe Lamur. When Chloe pops in for breakfast, you can't help watching that curvy bombshell across from you sucking on a banana like it was a big dick. Chloe then whips her tits out while her mom is busy washing the dishes and once mom leaves, she sucks your dick and lets you fuck her tight asshole. There's nothing better than when a hot girl loses her ass virginity. 
"Too Big For Her Ass"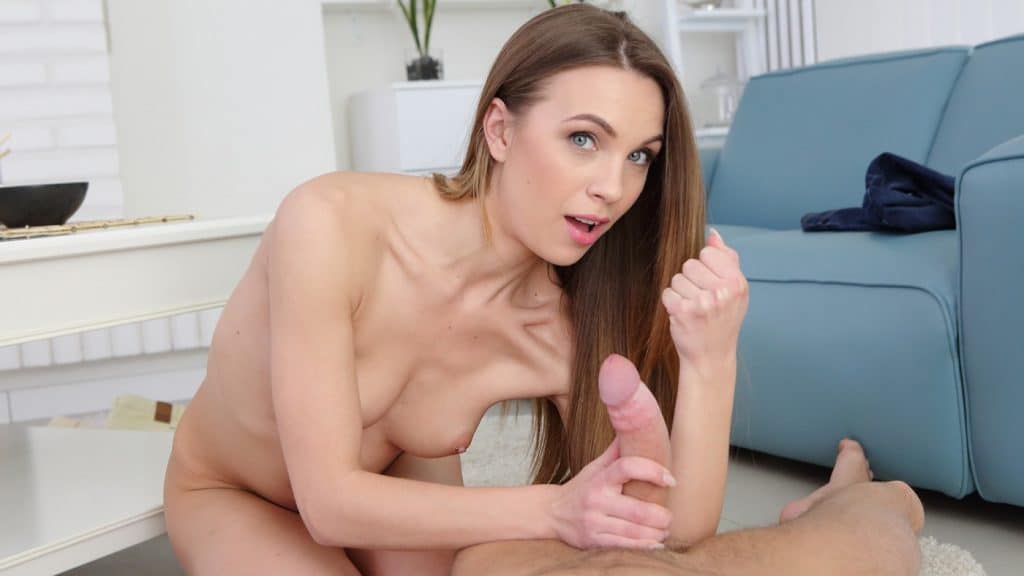 Some girls might say your dick is too big to fit in their ass, but with a lot of practice and patience, it usually works out. Just ask Veronica Clark. In this scene, you get to see everything from the perspective of her stepbrother. While the two of you are in the kitchen, she wants you to take a picture of her eating noodles naked to recreate a photo Kim Kardashian took, and while you're happy to oblige, one thing leads to another and soon enough your dick is out. Veronica is down for anal until she sees your cock and realizes it's too big to fit in her ass, so she lets you fuck her in her pussy instead. But then she gets so horny that she turns around and lets you put it in her ass anyway! 
"Cock Smoker Takes Two"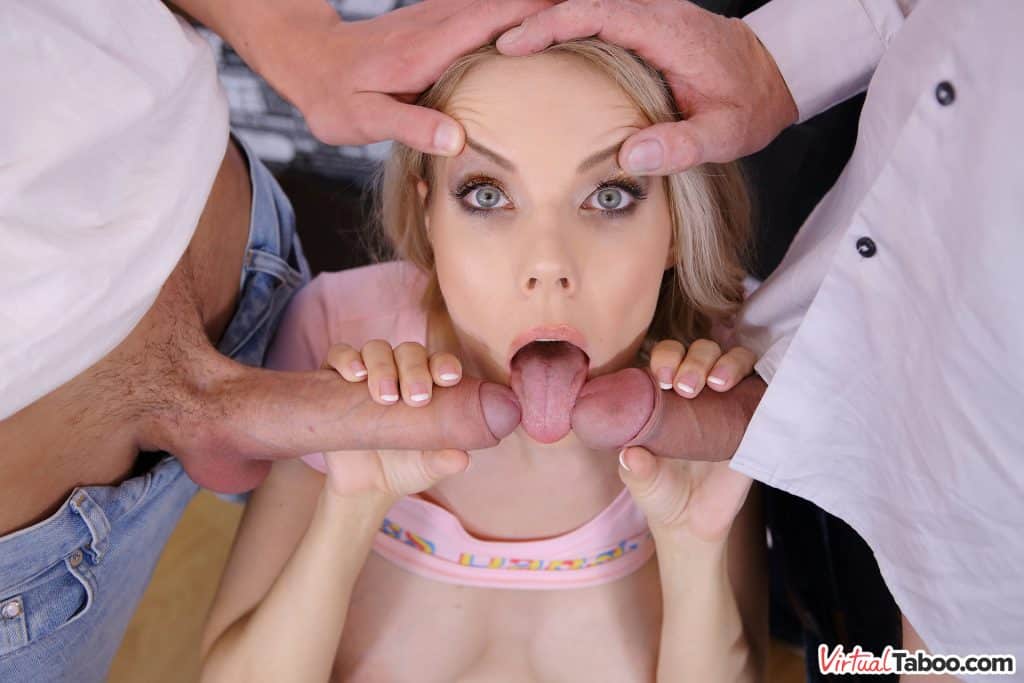 Maybe you've never fucked a girl with a pal, but in this video you can experience what that would be like in virtual reality. Actually, in this scene, Florane Russel gets caught by her stepbrother when she starts masturbating with a Cuban cigar, and then when she starts sucking his dick, her stepdad walks in and catches them. What's a girl to do? Take those two massive cocks on, of course! She lets her stepbro fuck her in the ass while you're in the position of the stepdad getting jerked off, then you take a turn in her ass, then she lets both of you fuck her at the same time with one in each hole.
Experience More Anal with VR Porn
What are you waiting for? There are plenty more anal VR scenes waiting for you where that came from! You can check out some of my other anal recommendations that will put you right in the action so you can experience it all firsthand. You can even check out Riley Reid's first-ever anal scene while you're at it.