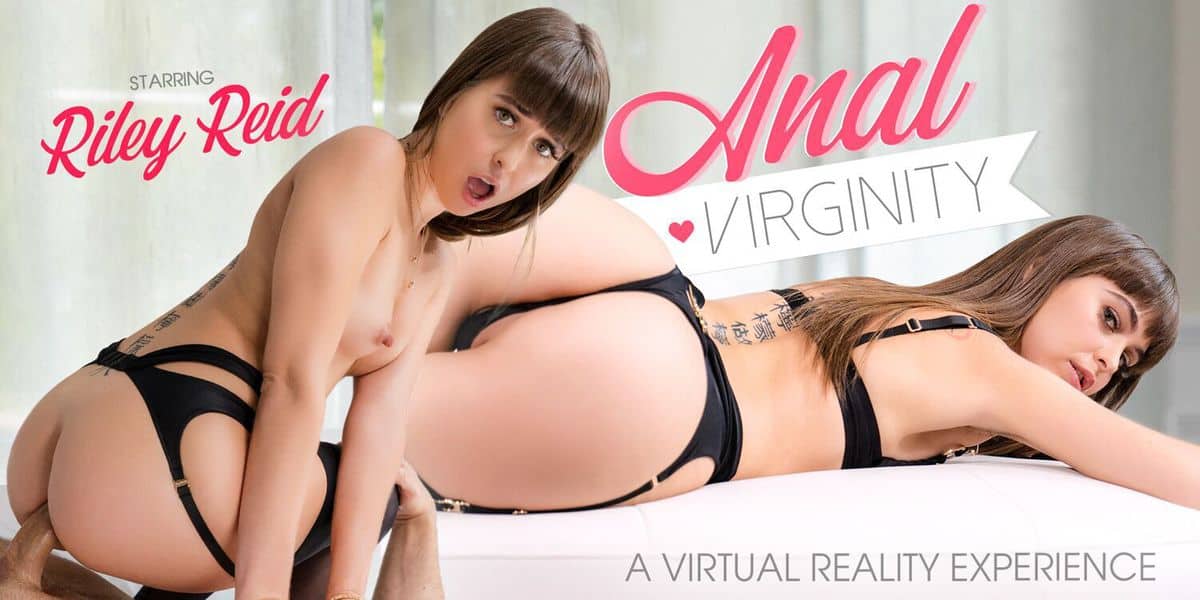 Oh, Riley Reid. Be still, my beating heart! If you've ever had even a remote interest in porn, you should know who she is, as she's quickly become one of the fastest-rising stars in the industry. I think it has something to do with how she somehow manages to be both cute and incredibly sexy. Her "girl next door" vibe makes her feel attainable. She also appears in several VR porn scenes, giving fans a chance to virtually bed this gorgeous woman. You already know I'm a fan of those scenes if you've read my Riley Reid VR porn blog. Appearing on sites such as VR Bangers and Wankz, fans are always on the lookout for Riley Reid virtual sex scenes. We're going to talk about a few in particular, including a new Riley Reid anal scene you don't want to miss.

Watch Riley Reid in Virtual Threesomes
Riley is great on her own, but when you throw her into a threesome scene, your mind (among other parts of your body) is going to be blown.
Imagine having cold feet on your wedding day, only to be "comforted" by Riley Reid and her beautiful blonde friend, Mia Malkova. That's the premise behind "One Last Bang Before the Wedding" from VRBangers. Sensing that you're growing nervous, the two girls come over to comfort you. The problem is, you get an instant boner when you see them and they notice. It doesn't help that they're making out in front of you and lifting their dress to show you that neither of them is wearing panties. You're screwed (literally) the second they get on top of you and unzip your pants.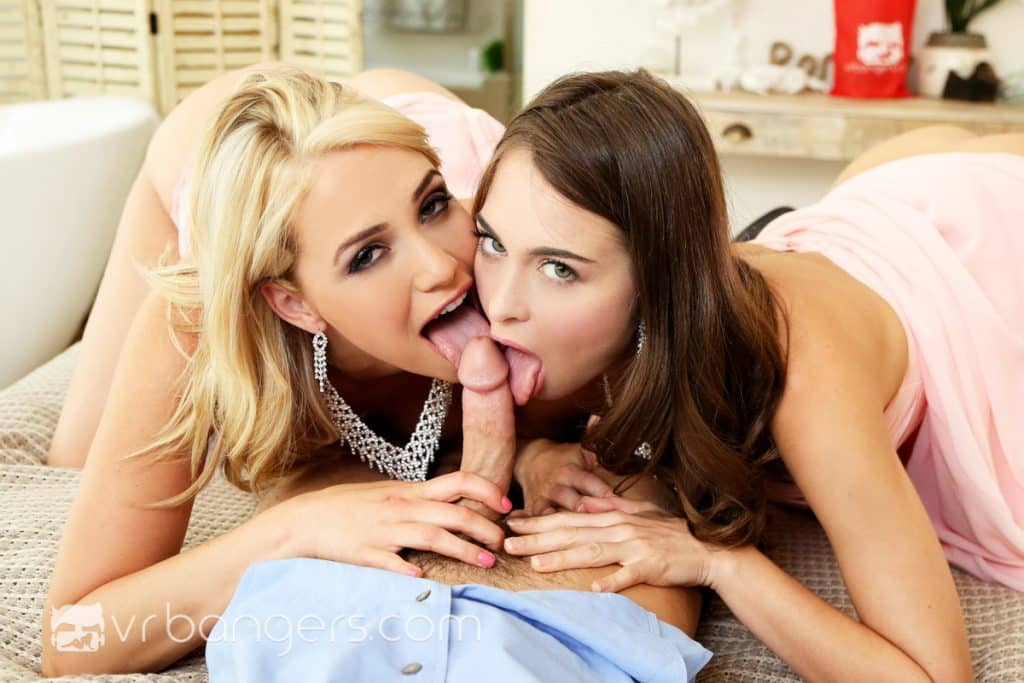 I also recommend checking out "Balls Deep," featuring Riley and her sexy friend Melissa Moore. This Riley Reid tennis VR themed video lets you play the instructor, teaching these girls a thing or two about tennis. But they aren't interested in playing games. Well, not those types of games anyway. They're more interested in getting naked, sucking your cock and having sex, which is precisely what they do. Riley is hot, but I have a special place in my heart for Melissa. She's a gorgeous 420-friendly pornstar and if you fancy yourself a little weed porn, check out my blog on VR porn while high and light yourself a joint while watching these scenes, if you're into that. Melissa also has a weed-themed video on Naughty America VR titled "Wake and Bake."
The New Riley Reid Anal Scene is Amazing

Fans have waited and it's finally here. Riley Reid has shot many anal scenes throughout her career, but this is the first time she's doing one in virtual reality. And the scene is available in 6K! Up until now, I've never seen any porn site offer a 6K video. In this one, Riley plays your girlfriend and it's your anniversary. So, what better way to celebrate than by spicing things up in the bedroom and trying out anal sex for the first time. And what a babe to try it on. Riley has the perfect bubble butt and watching her put it to work is nothing short of amazing. I suspect this is a scene that Riley fans will remember for a very long time.