When news first hit that virtual reality technology was coming to live sex cams, I could hardly contain myself. Just imagining all the amazing, sexy things that were about to be unleashed on the cam world gave me more than enough excitement to rub a couple out. I mean, just think about it. 3D VR porn is pretty amazing as is, but since they're still just recorded videos, it lacks a certain level of interactivity that you can only get from chatting with a live model. By marrying the two mediums, you'll be able to interact remotely with a real girl in real time and be able to see her do all sorts of awesome stuff in 3D!
Virtual Reality Check!
Pretty exciting stuff, right? But I got to keep it real and pour a little cold water all over your crotch, because everything I just mentioned isn't what you would call completely functional… Yet. Despite the fact that virtual reality porn has been popular for a couple of years now, getting a live sex show broadcasted in 3D and 180° has proven to be a little tricky. From what I've gathered, a couple of major obstacles have stood in the way. The first being the cost. Not the cost you or I would have to pay, but rather the price of the 3D webcams themselves.
Adult Virtual Reality: The State of the Market
The plain and unsurprising fact is that many VR webcams are almost prohibitively expensive. Take Nokia's OZO webcam for instance. It just recently dropped to $45,000 from its original sticker price of $60,000! Just consider that for a moment, especially if you thought buying an Oculus headset put you back some. That price prevents live cam studios from adopting a new format for their shows, especially since it's safe to say that most people who watch live shows don't own a headset yet. And if professional businesses can't afford them, then independant models certainly won't be able to either. Another major obstacle is a lack of awareness by the public. Even those who do own a headset are not aware of the fact that they could be experiencing live sex shows in immersive 3D.
There have been a few brave studios that have taken the plunge and begun to offer these unbelievable shows, but unfortunately not all of them did well. AliceX was one such site, but they closed up shop not long after they started. Who knows exactly why that was the case, but like I mentioned above, early adopters of any new business models face a lot of risks.
The Terpon Model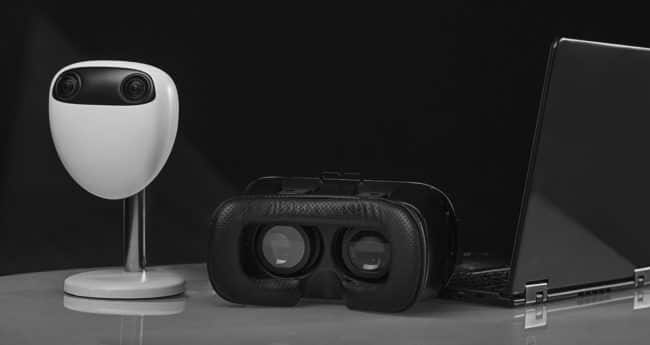 There are, however, other live cam studios that have fared better. Cam Soda and Cam 4 are two major ones that offer some of their shows in VR. No doubt they're doing better than Alice X did, because they were already well-established with deeper pockets. They've also been reputed to be working with a Montreal-based VR cam manufacturer called Terpon, which has been making 3D webcams at a fraction of their competitor's prices. They've even gone so far as to advertise that they want to rent their webcams to independent models for the unbelievably low price of $1 per day, which will definitely resolve the previous cost obstacle and allow for the number of live virtual shows to increase rapidly.
Live Cams: The Future of Interactivity
As for the other obstacle I mentioned, namely the slow adoption of new tech by the viewing audience, well, there's nothing anyone can do but wait. I mean, sure, you can tell your friends and I'm certainly doing my share, but these things will take time, especially since it's such a niche interest. Nevertheless, I have nothing but total faith that VR live cam shows will take off at some point in the near future. Because if there's one aspect of humanity that can regularly be counted on, it's using tech to obtain better sex by any means possible. Keep hope alive and keep watching VR porn!