Hey there virtual neighbour-inos. I was reading through my blog posts earlier this week (that's not weird, right?), and I realized that I forgot to cover a rather important element of the whole virtual reality experience that I myself was a little mystified about at first. What I'm alluding to are VR apps, or VR players as they're sometimes referred to.
These Apps Will Play Your Immersive Videos
"If you have a file from a site that doesn't provide its own player, you can download a free one from the Play store or the iStore."
Personally, I feel like the term app is being thrown around far too liberally for my tastes and that the term "player" is more apt, because it describes the application's function precisely. These programs serve the same purpose as a DVD or Blu-Ray player – you wouldn't be able to play a movie you just rented from BlockBuster on your television set without one. Wow, I'm really dating myself here, aren't I? The point I'm trying to make is that it's the player's software that plays your downloaded or streaming content on your headset.
Now the good news is that these players have actually come a long way since the early days when VR content was just beginning to be released back in 2014. Back then, your choice of player was extremely limited and so were its functions. But four years later, in 2018, the marketplace is literally teeming with apps to choose from, for both adult and non-adult content and they're all user-friendly, meaning they're a cinch to use.
Adult Sites Are Making Their Own Players Now
Every major headset, like the Oculus and GearVR, has its own software, but you're limited to playing the manufacturer's own licensed content. Which means you won't be able to play a file from an adult site through them (for tips around this, see my blog VR Files & Your Oculus Device). But lots of adult VR sites, like VRBangers and BaDoinkVR, have recently begun releasing their own players that are specially designed to play the content they produce, making the transition between downloading and immersing yourself in a hardcore virtual experience much faster and much more convenient.
Download an App For Free Online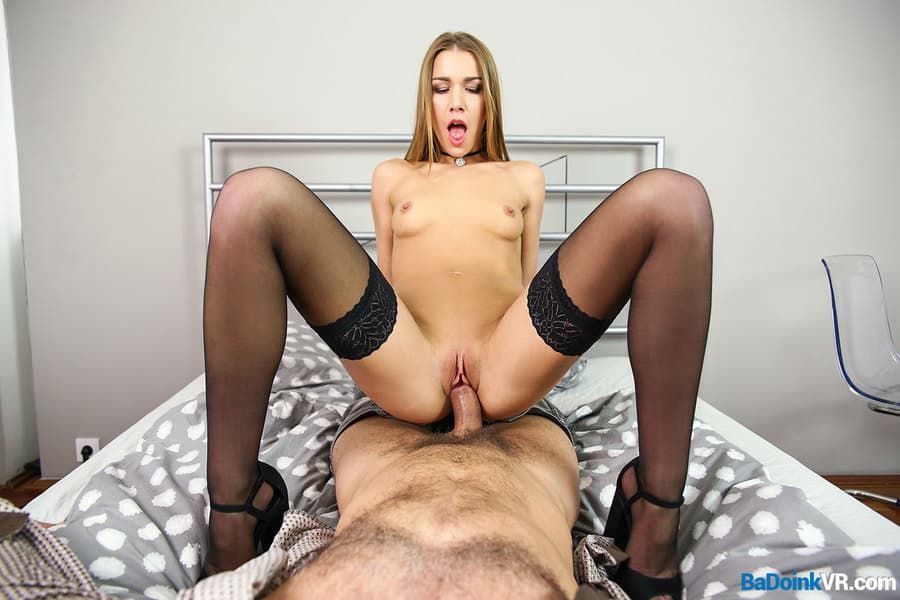 If you have a file from a site that doesn't provide its own player, you can download a free one from the Play store or the iStore. I recommend Whirligig, DeoVR and FulldiveVR, the last one intended for mobile use only and just for Google's Cardboard or Daydream viewers. As soon as you've downloaded and installed the player, open the application, find your desired file and add it to the app's library. These players will bring your files to life and ensure that they're played in 180° so that you can feel fully immersed in your hardcore erotic experiences.
Watching VR Scenes is Easy
Like I mentioned earlier, there's an increasing number of apps that play immersive videos that have been designed with the exclusive use of adult content in mind. Some are site-specific, but there are others, like Mikandi or Sex Like Real, that provide huge libraries with virtual hardcore scenes from across different sites that you can both stream and download directly to your headset. I will cover those and more in one of my upcoming blogs so be sure to check back frequently.