You can find petite VR porn on the best teen VR sites. That's just facts. But it's not as simple as you might think. First of all, you need to know which sites are the best. And you also need to know that you're getting enough petite content to justify your investment.
Today, we're going to be looking at several VR Porn channels. We'll go through the petite VR porn you can find on them, including the performers and other helpful information. From there, it's just a hop, skip, and jump to discovering your own favorite content and choosing the best membership for your needs. Let's get to it!
Do you like petite VR girls but want to get your content from a different source? If so, you owe it to yourself to discover one of the largest and easiest-to-use VR porn sites in the world: Check out VR Bangers.
Enjoy VR Goddess Channel's Petite VR Porn
The tagline of VR Goddess is "Real vibes, real girls, real feels." So that should tell you a lot about what kind of content you can expect. You won't see many pornstars here, as it's primarily pint-sized European girls performing. Redheads, blondes, and brunettes star in scenes that range from solo play to hardcore sex to threesomes and moresomes.
One of the recurring themes on this VR porn teen site is the outdoor content, specifically on beaches. So in one scene, a girl twirls flaming braziers in a naked fire-dancing performance while the sun sets behind her. Another features two girls smoking, applying sunscreen, and having lesbian sex on beach towels. It's all fun and games for these sexy short stacks.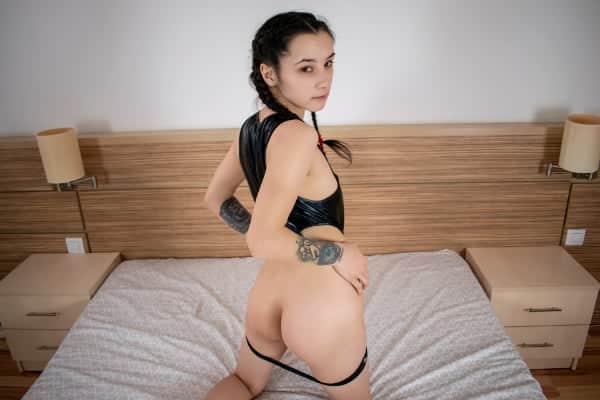 Watch Your XXX Favs on VR Stars Channel
Are you familiar with Zoe Foxxy or Petite Annie? If you aren't already, you will be after accessing their content on VR Stars. These girls may not have much name recognition outside of VR, but that doesn't mean they aren't producing some of the best VR porn. Both of these petite brunettes, along with a handful of other performers, make content for this channel.
You'll find good variety of sex play in these scenes too. They sometimes have fauxcest or reality porn setups that bring you into the story. Other times, they're trying new things, like gangbangs, anal, and even golden showers. One of my favorites puts you in the third person, watching as a couple has sex in a cramped yet luxurious shower stall.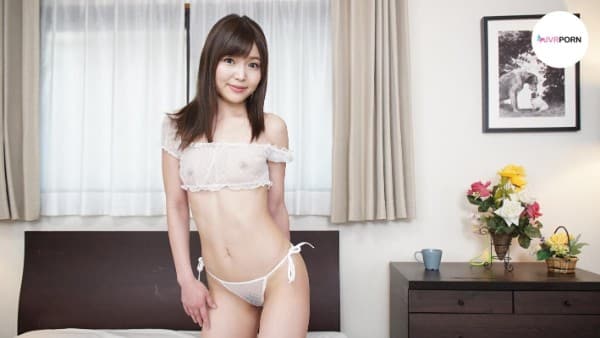 See Asian Girls on the JVRPorn Channel
In some ways, JVRPorn isn't revolutionizing the industry. You'll see stepsex, massage porn, and maid cosplay scenes. But what sets this site apart is that it focuses on Japanese VR porn exclusively. So expect to see all the good things that come in small packages. For example, you can count on ogling girls like Mashiro Airi, Hana Hoshino, and Aoi Shino.
Plus, it's not all American-style plotlines with Asian performers. You'll find some of the best JAV VR porn available, including scenes with naughty librarians, shy college girls, and even after-dark mistresses. Whether you're into the outfits, petite bodies, or real Asian porn stars, this VR porn channel is sure to push your buttons just right.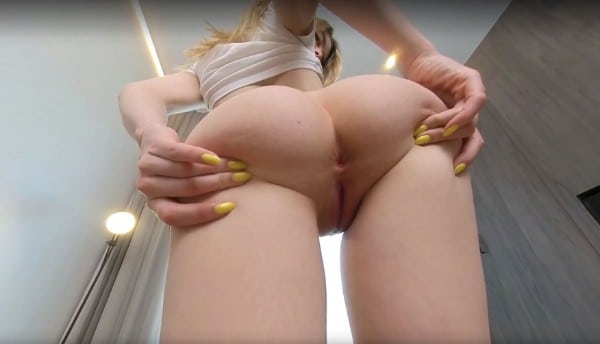 Savor Blonde Solo Play on Pip VR Channel
What does the name Pip VR make you think about? If it's sexy alternative-looking girls from Europe, you're right on the money. This site focuses on slender ladies with tattoos, piercings, and shorter haircuts. By and large, they strip and masturbate for our viewing pleasure. Sometimes you'll see them offering POV-style blowjobs.
Interestingly, they do dabble in some more obscure niches. For instance, a recent sex scene features humiliation play. There are also videos with fucking machines, MILFs, and even hardcore sex. In some of my favorite scenes, they wear bondage gear and stockings. There's no doubt that Pip VR offers a healthy mix of petite porn.
Access StasyQVR Channel's Solo Action
Sometimes, the best way to get a person's attention is to make them stop and pay attention. Glamorbation porn has a unique way of doing that. Because it offers soft lighting and women who look their best, you'll find yourself stopping to stare often on StasyQVR. From the girls' perky breasts to their lingerie, every video draws you in and leaves you wanting more.
This collection is the farthest thing from hardcore. So it's all about the glam. Although you will see some girl-girl scenes, they're not explicit. And most of the content is just stripping, teasing, and maybe some gentle stroking. It's the perfect destination if all you're looking for in your petite porn is women given the beauty treatment and set loose in front of a camera.
Are you interested in seeing teen porn featuring 18+ girls? What if it involves watching them strip and fuck in VR? Visit 18 VR to discover something great!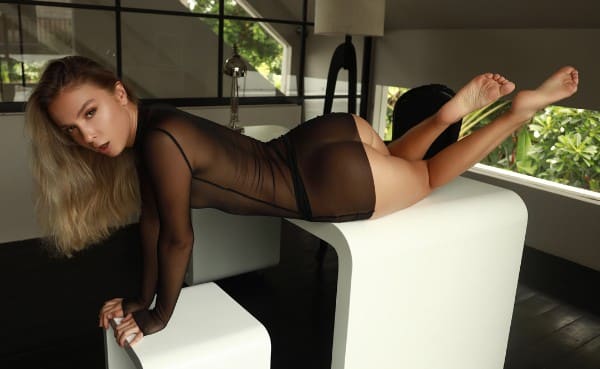 Continue Your Petite VR Porn Journey
Petite VR porn can do many things right. Featuring attractive women, delivering a diverse set of action and talent, playing with less popular niches, and switching up the VR format can all improve a channel's offerings. As you can see from the examples above, there's no one way to make a successful and long-lasting adult destination.
And on that note, it's worth considering your options. Of course, you should start with the channels here, but that doesn't have to be the end of your journey. You can find other sites with content that more closely matches your individual preferences and desires. In fact, part of the fun of watching porn, VR or otherwise, is the discovery process itself.
For instance, why not check out the videos available on TMW VR Net? You don't even have to become a member to see what they offer, as several of their videos are available on VR Porn. However, that is also an option and one that may be more suitable for you. Just make sure to consult my full review before you jump into any decisions. Learn more about TMW VR.