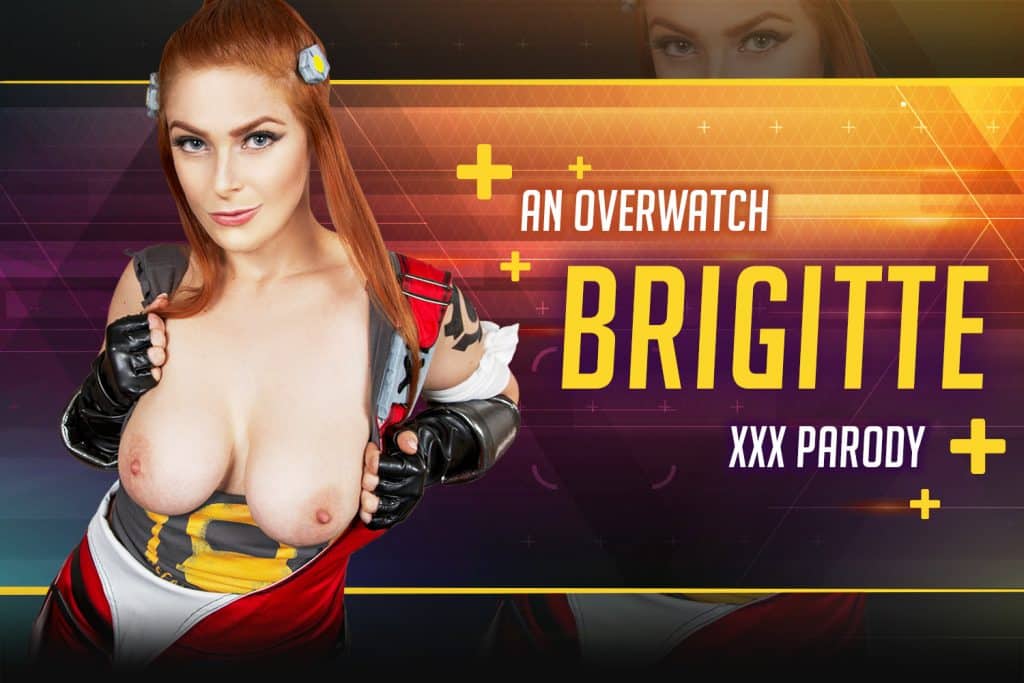 If there's one thing I've enjoyed over the years, it's virtual reality cosplay porn. I'm a nerd at heart, so any chance I get to see hot girls dressed as my favorite characters, from series like Final Fantasy and Buffy The Vampire Slayer, I take it. Lately, I've been playing the video game Overwatch and I can't help but have dirty thoughts about the more scantily clad characters, like Sombra. So, naturally, I did what any porn blogger would do. I logged into VR Cosplay X, put on my headset and checked out their Overwatch porn parodies.
Before I get into those scenes, I have to take a moment to commend the site for their fantastic content. Not only do they have beautifully produced 5K scenes, but they cover popular franchises such as Star Wars and The Avengers and even more underground stuff, like the cult classic video games Catherine and Blades of Time. Whatever path you take, expect immersive movies running at 60fps with binaural audio, so every moan and butt spank is as clear as day.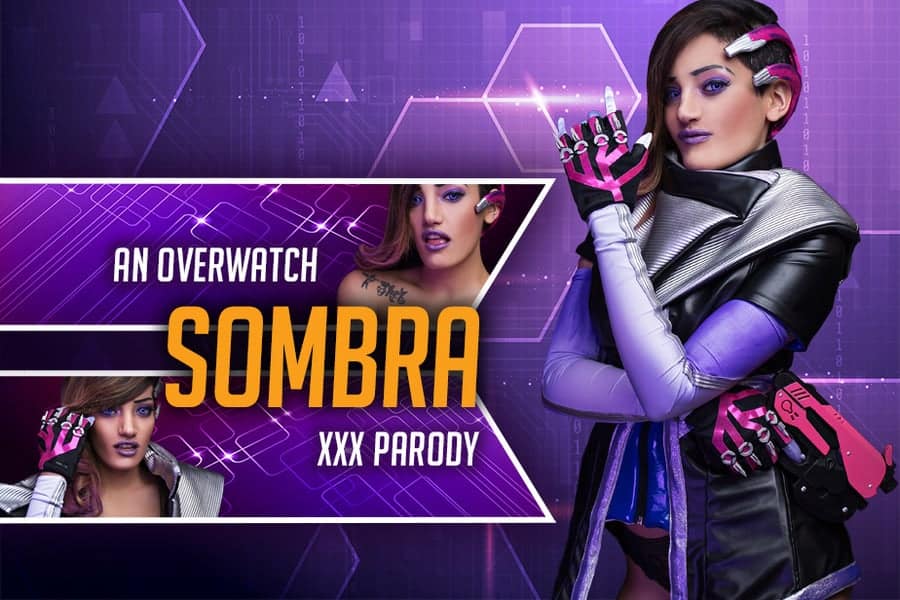 Time for "Overwatch: Sombra – A XXX Parody." I don't use Sombra as often as other characters in my matches, but I'm a fan of her stealth abilities. In this XXX virtual reality scene, Penelope Cross plays the role. Let me start by saying how great her costume looks. She's even wearing purple contacts, making for a kinky blowjob when she looks up at you. But it's not until she climbs on top of you that things get real steamy. Maybe it has something to do with Sombra's EMP power that discharges electricity from her fingers. By the end, you'll be discharging something of your own.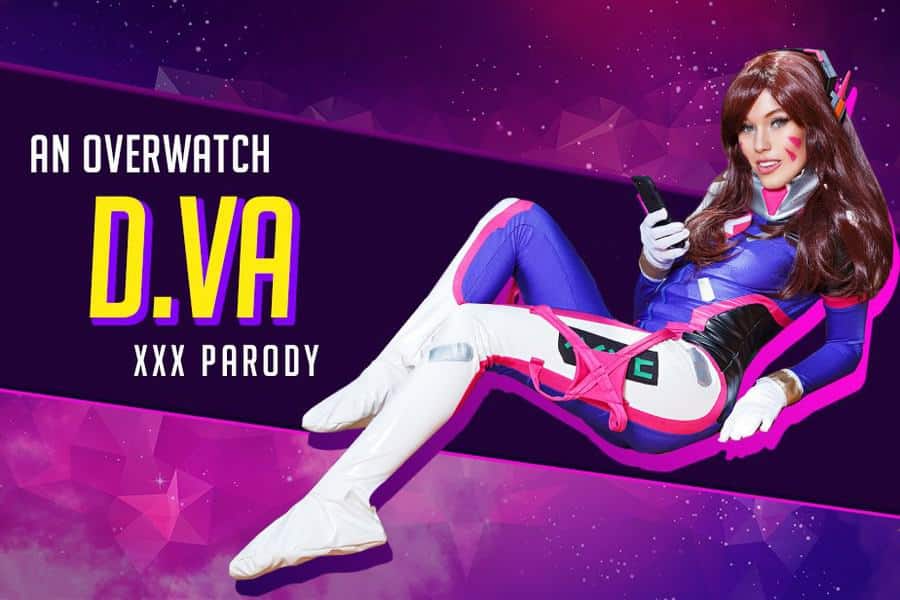 D.VA is usually running wild with her Mech, equipped with fusion cannons and micro missiles. But in "D.VA Overwatch XXX Parody" she's taking things down a notch and simply invites you over for a night of snacks and video games. Played by the incredibly sexy Megan Rain, D.VA tells you that if you win in your chosen game against her, she'll let you do whatever you want to her. Sadly, you lose, so there won't be any sex that night.
Except that's not completely true. Apparently, playing video games makes D.VA horny as fuck. She wants to tease you a bit first, so she rubs herself all over you and plays with herself in front of your face. Don't worry, she quickly gives you your reward, consisting of an incredible blowjob and sex. This is easily one of the best virtual reality porn scenes I've ever watched.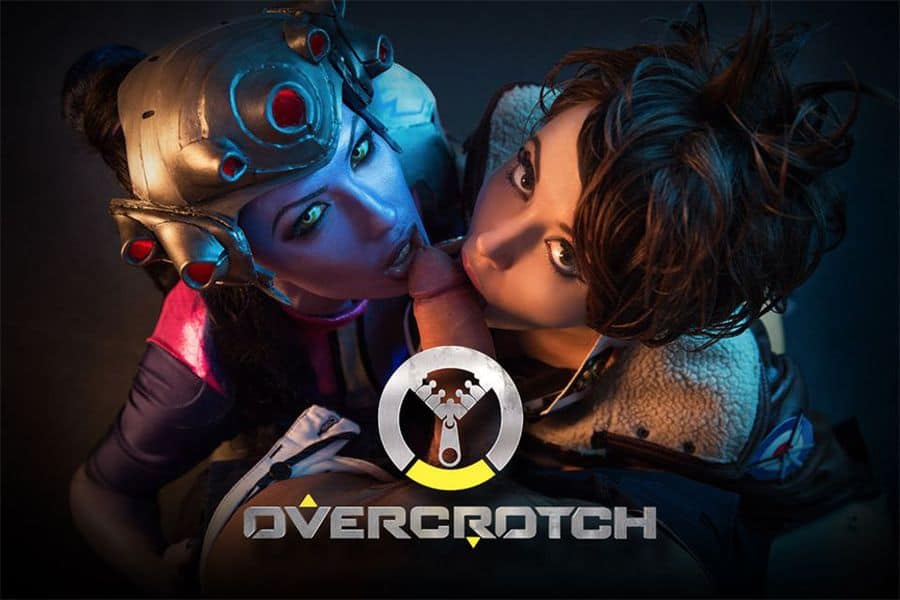 It's two for the price of one in the first "Overwatch XXX Parody" scene shot by VRCosplayX! Widowmaker is a sniper, Tracer is a twin-pistols run-and-gun kind of gal, and both are smoking hot. Alexa Thomas looks incredible in her skintight suit and light-purple body paint. Zoe Doll also has the Tracer look down perfectly.
The scene begins with Widowmaker cornering you. But rather than try to snipe your head off, she's got her sights aimed at your pants. She wastes no time getting on her knees and giving you a blowjob. At that moment, your teammate Tracer runs into you. While initially upset about you fraternizing with the enemy, she can't help but be impressed by the size of your manhood. She, too, gets on her knees to share your cock with Widowmaker.
More Overwatch Parodies, Please
I guess internet Rule #34 is a real thing. "If it exists, there is porn about it." And these Overwatch cosplay scenes are proof. There's certainly potential for more. Not just with other characters like Symmetra and Mercy, but with other video games. There are already some great Fortnite porn parodies. Who knows, maybe they'll even release some virtual reality porn games starring our favorite characters. I look forward to seeing what's next.