You may come from a happy home where your parents never got divorced and remarried, but in the world of porn, there are an awful lot of broken homes and modern families. That's the only way to explain all the step-siblings in porn, right? These taboo storylines have always –  and will always – be popular, so if you want to experience what it would be like to have a sexy stepsis, then I have just the VR porn scenes for you. Get ready for some stepfamily sex porn in 3D from Virtual Taboo!
Fuck Your Blonde Stepsis in VR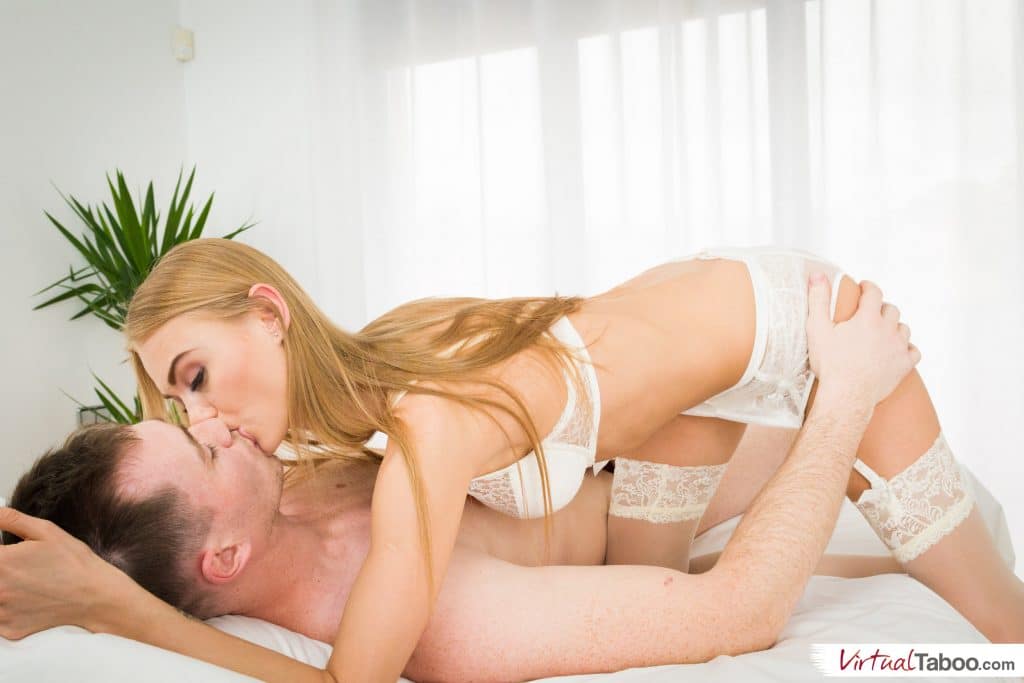 You might actually have a stepsis, but I bet she isn't as hot as this one! In the Nancy A. VR  scene "Stepsis Nancy Obsessed with Brotherly Love," we get the gorgeous Nancy trying to seduce her stepbro. You get the honor of playing him and get to watch her show off in stockings and a tight black dress with her panties peeking out. She catches your attention when she bends over to show off her ass, and then before you know it, she's sucking your dick and you take her into the bedroom to fuck her tight pussy and cover her in your load. Now that's step-sibling bonding!
Enjoy a Taboo Family Brunch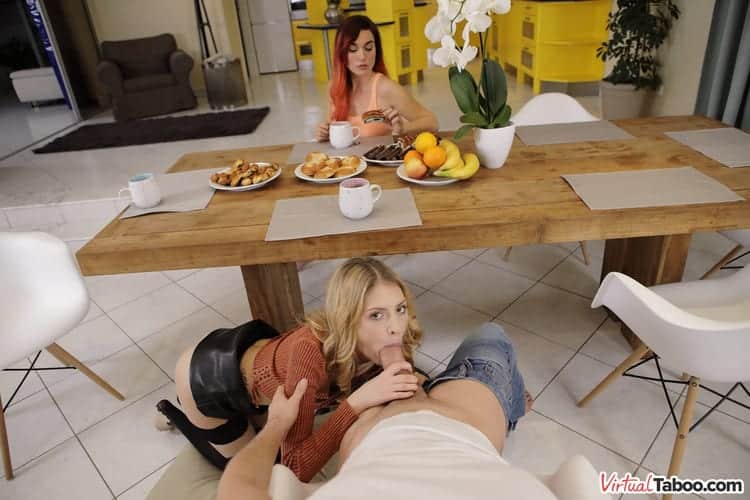 Brunch is a time-honored tradition for families to catch up with some delicious food on a nice, lazy afternoon. If you're part of Rebecca Volpetti's family, you probably really love brunch too, because she's serving up more than mimosas. In "Cum Bunch for Sister's Brunch," Rebecca gets a little feisty at with her stepbro and her friend when she seductively eats a banana and starts rubbing your crotch with her heel under the table. 
Her friend doesn't notice anything as Rebecca gets on her knees and gives her favorite stepbrother a blowjob for breakfast under the table. As soon as the friend leaves to get something in the kitchen, you fuck your dirty stepsister on the dining room table and leave her covered in a different kind of cream before her friend returns. 
A Naughty Surprise from Your Stepsister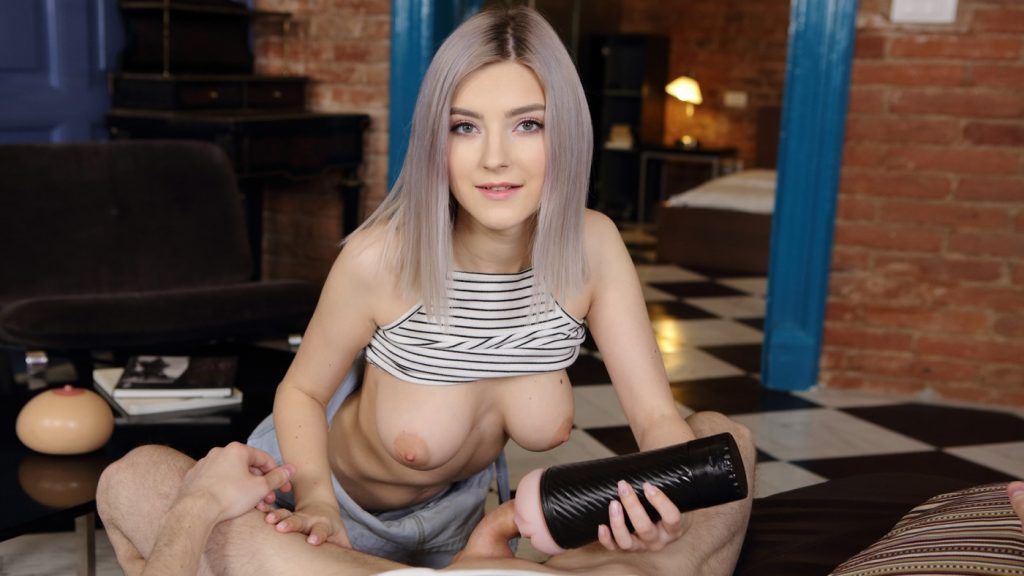 If your sister walked into your room and found your sex toys, you'd probably be mortified. But what if she wasn't your real sister and what if she was as gorgeous as Eva Elfie? In the VR scene "Sister Finds My Pocket Pussy," Eva walks in holding the sex toys and giggling, but when you get hard, she decides to try the pocket pussy out on you. She then throws the toys aside to jerk you off and suck your dick herself. Then your hot stepsis rides your dick and you both orgasm harder than ever before. 
Watch More Taboo Family Sex in VR 
Porn is a place where you can let your freak flag fly, so no matter what fantasy is swirling around in that head of yours, you can find the perfect porn scene to indulge it. And best of all, with VR, you can feel like you're living out that fantasy in real life. If you're not in the mood for stepsister scenes, why not have sex with some sexy MILFs in VR instead? With this niche, there's always something to satisfy you.